This week, former California Assembly leader John Perez conceded the race for State Controller to Board of Equalization member Betty Yee. Democrat Perez had called for a recount after losing the second place spot to Democrat Yee by just five hundred votes in the primary.
Now, any number of factors could have made the difference in such a tight race. But it bears mentioning that among the factors that clinched the race for Yee was her progressive leadership on the issue of medical cannabis.[jump]California NORML director Dale Gieringer wrote that:
"In an election settled by 500 votes, anything would have made the difference. I'm certain the cannabis community delivered more than that number of votes for Betty. She courted us aggressively with her forthright support for legally taxed and regulated cannabis, and we all plugged her in our election guides."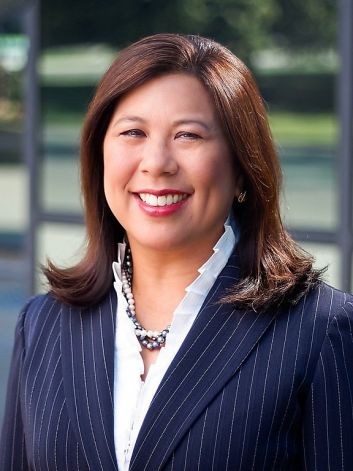 Indeed, Betty Yee has been among the 
most public defenders
 of the state's medical cannabis industry amid a crackdown by the federal government. (Other politicians standing tall for California voters and patients have included Lt. Gov. Gavin Newsom, Rep. Barbara Lee, State Rep. Tom Ammiano, and State Sen. Mark Leno.)
Perez supported medical pot legislation in the Assembly, but he didn't go out and lambast the federal government's overreach 
the way Yee did
. In the end, Yee clinched the 
endorsement
 of cannabis interest groups like NORML, not Perez. These groups have tens of thousands of subscribers who vote.
Fred Gardner, publisher of medical cannabis journal 
O'Shaughnessy's
, said "I definitely think [pro-marijuana positions helped Yee win], but I'm too far away from the electoral politics scene to back up my impression. [But] her positions on cannabis may have made some Chinese-American doctors and pharmacists more open-minded on the subject. I have one bit of anecdotal evidence to that effect."
We asked Yee's camp if they felt the pro-cannabis vote tipped the scales in her favor and got this response — a resounding endorsement of adult-use legalization in 2016.
"I ran my campaign on my extensive finance experience and track record of proven leadership. With respect to medical cannabis, I led changing tax rules so dispensaries can obtain sellers' permits to collect and remit sales tax to the State.  
"I support medical cannabis and believe the State regulation of it should be strengthened. I also support adult use laws for legally taxed and regulated cannabis. California needs a strong state-level regulatory framework for medical cannabis from which adult use laws may be considered. All eyes in California should be on the experiences and lessons learned from adult use laws in Colorado and Washington."
It doesn't take a Controller to know which way the political wind blows.
Yee squares off against Republican Fresno mayor Ashley Swearingen for Controller in November. Fresno has been one of the 
worst cities in the state
 to medical cannabis patients — passing a series of bans on things like home cultivation and dispensaries.