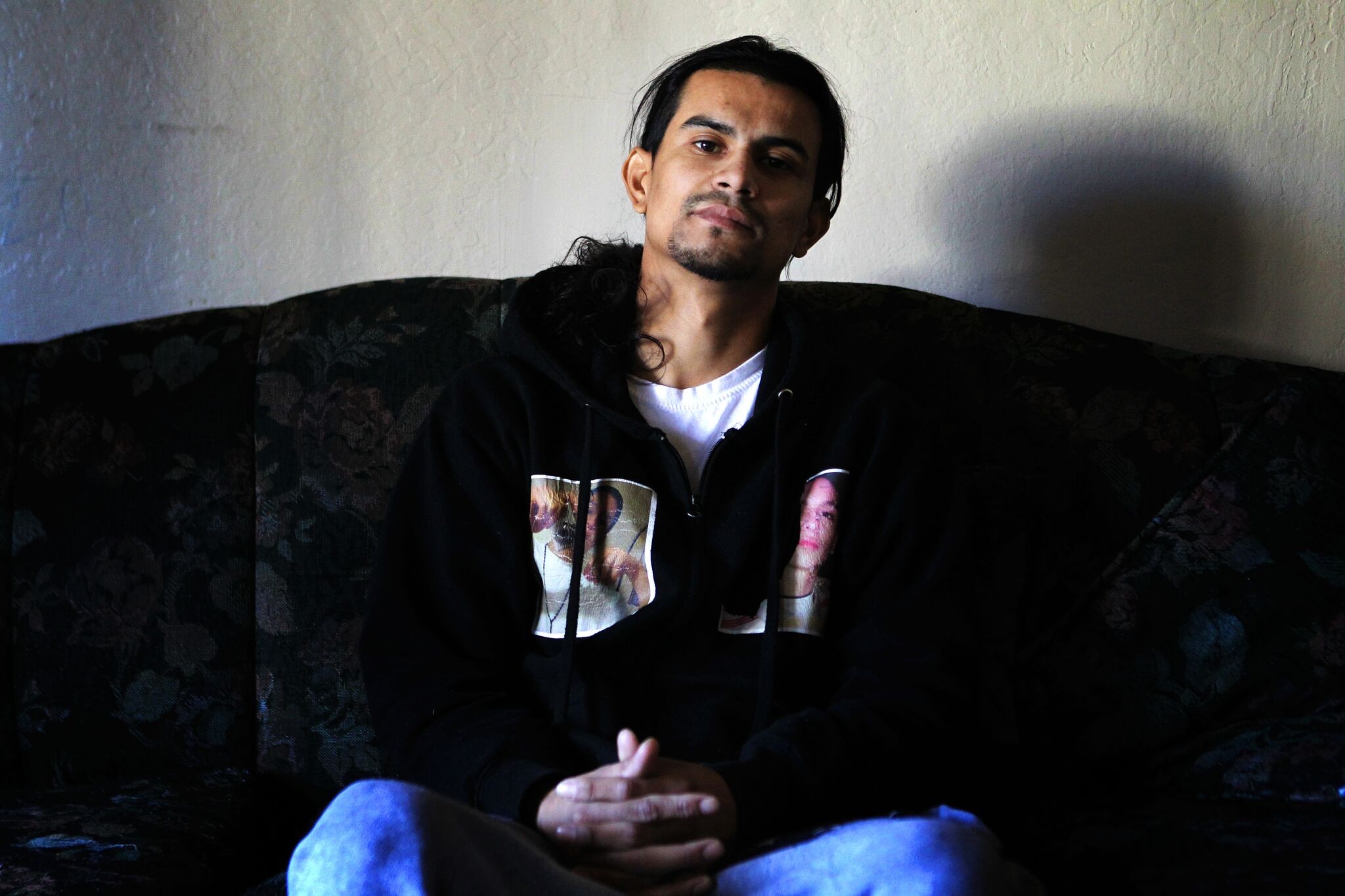 The podcast starts simply: "Before we begin this episode, a warning: all of these tales are graphic. This one, especially so."
And it is. Javier Arango, an Oakland resident who moved here from Colombia when he was a teenager, has been a witness, survivor, and perpetrator of gun violence. The 29-year-old describes seeing bodies in the streets of his hometown as a child and, in vivid detail, the events leading up to a gang-related shooting that left him paralyzed from the waist down at 17.
Arango's story, and his perspective on gun violence in Oakland, is part of a series called
AFTERMATH
, a collaboration between the
Cincinnati Enquirer
and The Trace that shares the narratives of survivors of gun violence.
"You hear about these shootings, and we know the statistics," said Amber Hunt, one of the two reporters behind the series. "But the fact is that when somebody survives, they have so much that they have to overcome and face. Not just the physical ailments, but also the psychological and emotional."
There were over 116,400 nonfatal gunshot injuries across the country in 2016, according to estimates from the Centers for
Disease Control and Prevention
, and 331 of those occurred in Oakland. Last year saw 50 fewer, but Arango's story begins in 2006, a time when homicides in the city were at some of the highest levels since 1987.
After a high school dance, he and several of his friends were attacked by members of the Norteño gang. Arango was shot in the spine during the encounter, and joined a rival gang shortly after he was released from the hospital.
For several years after, he facilitated and perpetrated the very violence that had committed him to a wheelchair for the rest of his life.
"Javier's choices, his bad choices, are actually rooted in what he saw as a young child," Hunt said. "When you are exposed to violence and trauma at 5 years old, it rewires your brain."
As part of the collaboration, Hunt has been working with Elizabeth Van Brocklin to collect and share the experiences of gunshot survivors. Other stories included in the
AFTERMATH
series are those of Angelica Soto and Carmen Alegria, friends who were shot on October 1, 2017 during the Las Vegas Harvest Festival; Layla Bush, who was shot along with six others at the Jewish Federation of Seattle in 2006; and Ra'Shauna Brown, who was shot twice during the South Capitol Street Massacre of Washington, D.C. in 2010.
"The injuries last them a lifetime," Van Brocklin said. "Even if they physically recover, they are still dealing with mental and emotional issues, or it has changed the way they move in their social life."
Van Brocklin has been working with The Trace, a nonprofit organization focused on gun violence, for the last three years. For about half of that time, she has been focusing on survivors of gun violence. She hopes that Arango's story, and the series as a whole, makes people question what life is like as a gunshot survivor.
Arango now works as a youth counselor in Oakland, mentoring those considered at-risk and sharing his own personal experiences with gang violence and the long road to recovery.
You can listen to his story, "You're going back to East Oakland,"
here
.
"His story is really important because he has been on both sides of it, victim and perpetrator," Hunt said. "And he's come out the other side trying to make a difference."