The motivation behind Brittani Sensabaugh's photography practice can be traced back to a New York City subway ride. It was 2013, and she was wearing a hoodie with "Oakland" emblazoned on the chest. An older white woman stopped her with a warning: "Don't ever go there," she said. "It's not safe." The stranger spewed accusations of "gang bangs" and a prevalence of "thugs" in the area. Sensabaugh let the woman speak until she was about to exit the train. "I'm actually from there," she responded, "and I'm not any of those things."
Sensabaugh grew up in deep East Oakland on 85th Avenue. As a teenager, she wanted to be a journalist in order to tell the stories that she witnessed around her. When she graduated from high school in 2005, her older brother gave her a digital camera and suggested that she capture the visuals to accompany those stories as well. Two years later, when her brother died in his sleep at the age of 28, the suggestion finally took hold. Stricken with grief, she decided to master the tool that he had given her. Two years after that, she moved to New York City to pursue her dream of becoming a fashion photographer.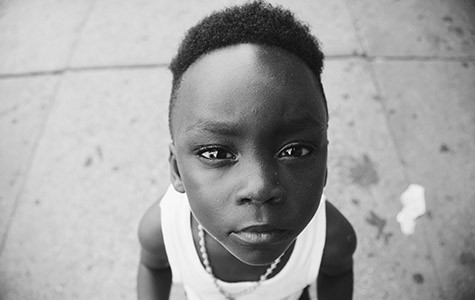 Soon, Sensabaugh began photographing behind the scenes at runway shows and, similar to The Sartorialist blogger Scott Schuman, taking photos of fashionable people on the street. But the excitement quickly started to fade. "I found myself feeling more connected with the story behind the person than the garment," she said in a recent interview. And when she visited home a few months after her subway encounter, she couldn't get the interaction out of her head. "I just remember saying to myself, I have to change this," she said. "I need to plant a seed to change the perception about Oakland and about my people in general." (Sensabaugh is Black, but she prefers the term "melanated" because it's less politically loaded.)
That day, Sensabaugh picked up her camera and began walking around East Oakland, documenting everything she saw. That was the beginning of 222 Oakland, a photo series aimed at visually dissolving the disconnect between the popular, media-informed perception of Oakland and the reality of the people who live there. The numerical title is inspired by the six most formative years of her life, the two after receiving her camera, the two after her brother died, and the two after she moved to New York. "It's an example of anybody that is breaking society's boundaries, giving unconditional love and compassion to their craft, building — just anyone that's out here battling," she said of the project. "Around the time when I created it, I was battling so much and creating was really my only outlet."
Sensabaugh soon developed a method for her documentation. She would start around 60th Avenue and walk up to 100th Avenue, talking to people along the way. Sometimes her conversations would last fifteen minutes, other times over an hour. She simply asked residents for their stories and perspectives, sharing her own intentions for her art practice — an exchange she refers to as "building." Only after that process of gaining trust would she begin to photograph. The resulting photos feel relatively candid — not overly prepared for. While snapshots taken on the street often belie a level of alarm, especially when taken in low-income neighborhoods, Sensabaugh's reflect a distinct authenticity. Even her elderly subjects adopt the wide-eyed honesty of young children, sometimes almost in tears — a gaze both exposed and empowered.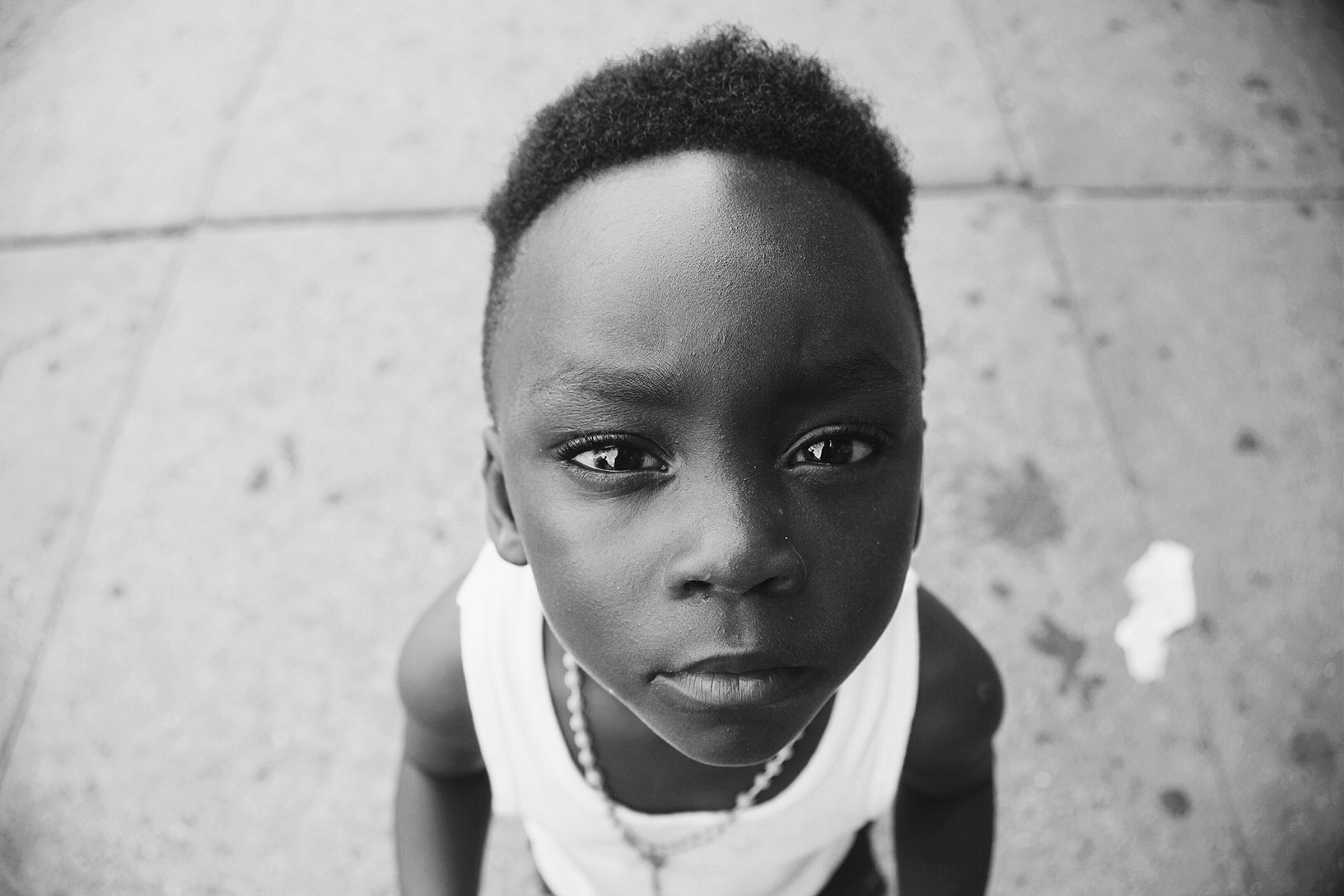 After returning to New York, Sensabaugh continued her work by documenting neighborhoods throughout Brooklyn, particularly a project in Brownsville. Those photos became her 222 Brownsville series. Over the next few years, she set out to create the overarching series, 222 Forgotten Cities, by adding 222 Chicago, 222 Houston, 222 Philadelphia, 222 Baltimore, and 222 Watts, Los Angeles. She would show up unannounced, stay in a hotel near the neighborhood, and spend most of her week talking to people in parks, on stoops, and in the street — only photographing toward the end of her stay. Often, people were initially afraid of being exploited. "I just tried to communicate to them that I'm there because I want to know about them," she said, "to show that they matter and that they are worthy and that they are beautiful."
Sensabaugh said she encountered the same fear and disenfranchisement in all of the communities she visited, but also the same resilience. "The love in each of these communities is the same and the struggle in all of these communities is the same." Her work is meant to highlight that shared tension, depicting places that she describes as in a state of "destruction," clearly overlooked; but also capturing the vibrant characters that endure in those settings. Some of her best photographs are of young girls with awesomely intricate braids. Others portray wrinkled hands showing off a bright red manicure while clutching a pack of Newports, and a group of young children embracing each other on a public bus, laughing.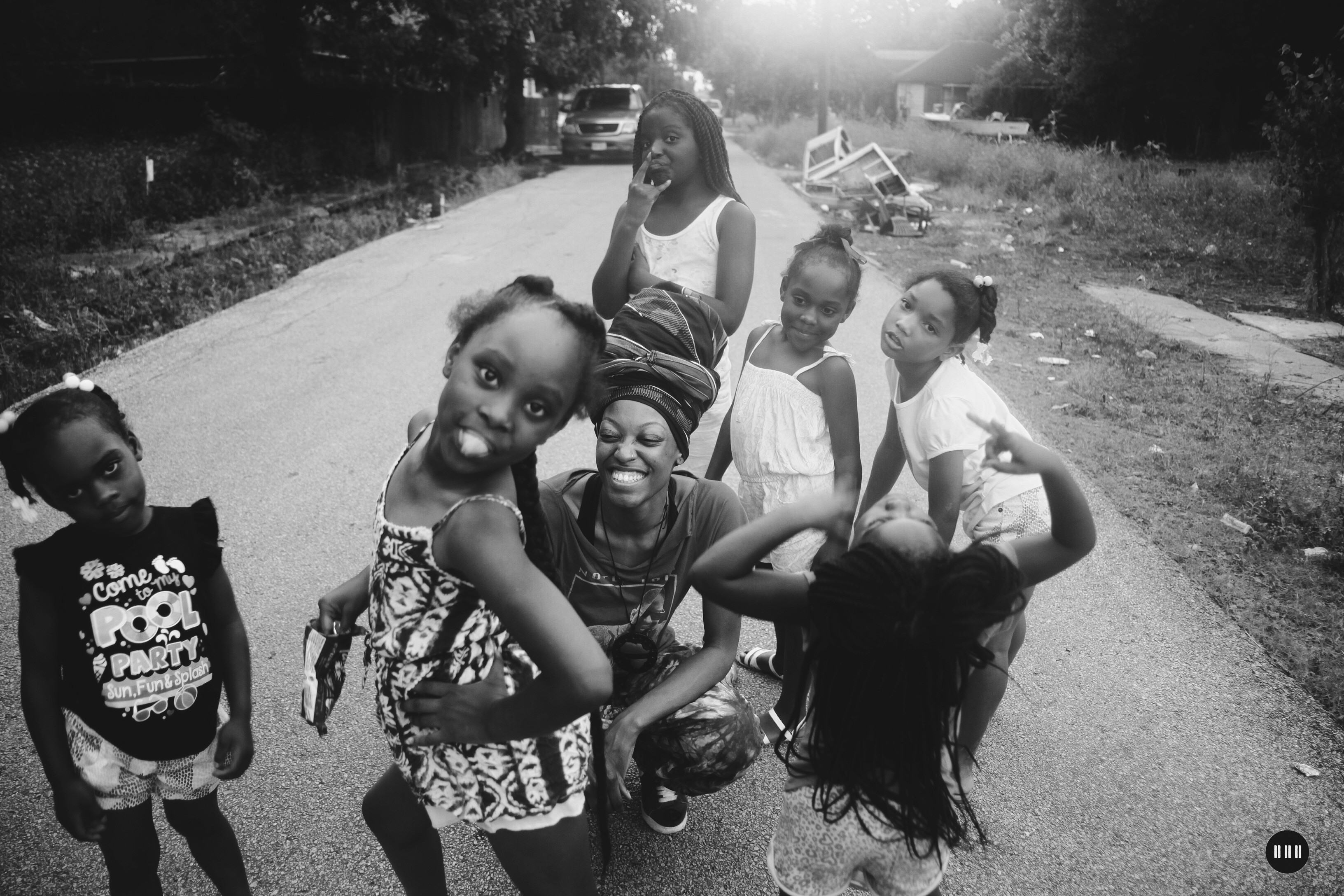 Thirty-five of Sensabaugh's photos will be on view at Betti Ono gallery in the show 222 Forgotten Cities: The Power of Melanin, opening February 5 with a reception and artist talk from 6–9 p.m. The exhibit will also feature a slideshow of more of Sensabaugh's work. Ultimately, though, the project is intended for future generations, so that they may have another way to remember these communities. "When I move on … these photos will be here for them to reference," said Sensabaugh. "It's an archive."