Two political action committees are spending heavily in support of two candidates in the East Bay's crowded 15th Assembly District race. So far, the California Nurses Association's PAC has spent $186,070 on billboards and robocalls to help El Cerrito Mayor Pro Tem Rochelle Pardue-Okimoto, while former Obama White House aide Buffy Wicks is getting a big boost from the Govern for California PAC, which, as of this week, has spent $208,747 on mailers, polling, and research in support of her.
As of this week, each PAC has independently spent more on the AD15 race than any of the 12 candidates have been able to raise on their own — except for the well-funded Wicks, who most recently reported $507,000 in contributions.
Pardue-Okimoto has worked as a neonatal nurse for 17 years at Berkeley's Alta Bates hospital. She said in an interview that she's proud to be supported by the California Nurses Association's PAC. Pardue-Okimoto is a member of the union and said her values are aligned with CNA's positions on health care, taxes, and education.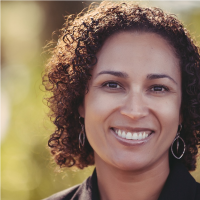 "I'm committed to working families and fighting to protect the gains that labor has achieved," she said. "I think that unions are extremely important in politics. We're the voice of the every-day-working person."
Pardue-Okimoto has a long history of involvement in the nurses' union, but she traces her interest in running for the Assembly back to a 2010 campaign to lobby Congress for a federal nurse-to-patient ratio law. Although unsuccessful, it was an experience that convinced her to step up her political work.
"I've seen the difference it makes," she said about nurse-to-patient ratios. In her hospital unit, Pardue-Okimoto monitors the health of prematurely born babies. Too many of these fragile patients assigned to one nurse can lead to dangerous health complications, she said.
Hospital companies have countered that mandated nurse-to-patient ratios drive up costs that are then passed on to patients as higher medical bills and insurance premiums.
But the high cost of health care is another issue the nurses have tried to address in Sacramento and Washington D.C. The 80,000-member California Nurses Association led last year's lobbying effort to pass a single-payer health care bill in the state Senate. The bill was shelved, however, after Speaker Anthony Rendon, D-Los Angeles, objected to it, largely over concerns about its $400 billion price tag. Pardue-Okimoto said it remains a priority for her and CNA.
Wicks has never held elected office but worked as an organizer for Barack Obama's presidential campaigns and helped lobby for the Affordable Care Act while working as a White House aide. Later, she was executive director of the Priorities USA Action super PAC, which supported Hillary Clinton in the 2016 presidential campaign, and was the Clinton campaign's California state director. She's currently a consultant to the nonprofit Common Sense Kid Campaign.
Govern for California appears to be Wicks' single-largest source of financial support. The group was founded in 2012 by David Crane, a wealthy Bay Area investor and advisor to former Governor Arnold Schwarzenegger; tech investor Ron Conway; and Walmart board member Gregory Penner.
In addition to the $209,000 that Govern for California's independent expenditure committee has spent supporting Wicks, Crane's group, through a separate committee called the Govern for California Network, has raised $120,770 in contributions from 44 individuals — or about 24 percent of Wicks' total campaign funds.
When first contacted for this report, Wicks campaign communications strategist Debbie Mesloh theorized that Govern for California is backing Wicks because of her pro-housing platform. In the Assembly 15th District race, Wicks is the biggest supporter of building dense housing near transit.
In a follow-up email to the
Express
, Wicks argued that "Govern for California has donated to many progressive champions across the state." She cited contributions the PAC also made to Senate President Pro Tem Toni Atkins, Sen. Nancy Skinner, Sen. Scott Wiener, Assemblymember David Chiu as examples.
But state campaign finance records show that Atkins received just two contributions this year from the Govern for California committee and Crane, amounting to less than 1 percent of her total campaign fundraising in 2018. Skinner received only one contribution from the Govern for California committee this year, amounting to three-tenths of 1 percent of her fundraising for 2018. Similarly for Chiu, who received two contributions this year from Govern for California amounting to $2,600, or three-tenths of 1 percent of his annual funds raised. Only Wiener received a similar level of support from Crane's group, including about two-dozen contributions to his 2016 state senate campaign committee made through Govern for California's donor network. Wiener and Skinner recently co-authored an unsuccessful attempt to greatly increase the amount of dense housing built near transit in the state.
Crane declined to be interviewed for this report, but Andrew Crutchfield, political director of Govern for California, wrote in an email that the PAC is backing Wicks because it's "confident Buffy is the right candidate to move our state forward on important issues such as education and the housing affordability crisis."
The group's website features a short endorsement for Wicks which states that she is concerned about "the Bay Area's transportation issues and housing shortage." In addition, it states that she will be an advocate for quality public education and "will fight to ensure all schools and teachers are held to high standards."
Govern for California's Crutchfield added, "we don't have litmus tests and we're not like special interest groups that look for something in return."
Crane is a fiscal hawk and charter-schools backer who came to political prominence by warning that government spending is unsustainable. In 2006, the state Senate refused to confirm Crane's appointment to the State Teachers Retirement System pension board, after Schwarzenegger nominated him, in part because of Crane's political positions. In 2011, the legislature again refused to confirm his appointment, this time to the UC Board of Regents.
One major reason was Crane's stance on union rights and insistence that pension and retiree health care benefits be reduced for public employees to balance government budgets. In 2010, he wrote an op-ed in the
San Francisco Chronicle
questioning whether public employees like teachers should have the right to collectively bargain. Crane argues that public sector unions bargain against politicians who they "control" through campaign contributions. The results are labor contracts that taxpayers can't afford.
To underscore his point, Crane pointed out that the California Teachers Association and California Federation of Teachers spent $300 million on political activities between 2000 and 2010, and that over the same period, both were able to bargain for pay and pensions for their members — at levels Crane believes are unsustainable.
Like the nurses' union, teachers' unions are, in fact, politically influential in Sacramento, thanks partly to the cash they can put behind candidates and ballot measures.
But Crane and his funder network are also able to spend big on politics. In 2016, Crane personally handed out $1.1 million in campaign contributions, while Govern for California spent another $4 million.
When asked whether she sides with Crane's views on public employee unions, Wicks wrote to the
Express
that she's "unequivocally committed to collective bargaining" and believes in a strong labor movement. "I have a 20-year track record of working for, with and alongside the labor movement," she wrote. "I worked in the labor movement fighting Walmart for better health care and higher wages for their workers. I worked with SEIU to launch a national Women's Economic Agenda pushing for better paid leave policies, pay equity, and paid sick days for working families."
This year's big spending by outside groups is not unusual for the 15th Assembly District. In 2014, big oil and tobacco companies, along with other corporate interests, spent more than $250,000 in favor of then-candidate Tony Thurmond, while then-candidate Elizabeth Echols received more than $150,000 in independent expenditure support from various other groups, according to a 2014 report by the Berkeley political watchdog Maplight.org. Thurmond went on to win the election and turned out to be one the most progressive members of the Assembly.
Govern for California has also funded the campaigns of pro-charter school candidates. The group's co-founder Gregory Penner is married to the granddaughter of Walmart's founder, Carrie Walton Penner. Together, Penner and other members of the Walton family have spent millions on political campaigns to expand charter schools in California.
This year, Govern for California is financially supporting former Green Dot Public Schools charter school president Marshall Tuck's campaign for Superintendent of Public Instruction — against Thurmond.
On the campaign trail, Wicks has told voters she isn't accepting money from charter school advocates. But the Govern for California PAC is also channeling money from the EdVoice for the Kids PAC into California's legislative races this year, including in support of Wicks' Assembly bid.
EdVoice for Kids was formed by billionaire charter school supporter Reed Hastings and is supported by billionaires Eli Broad and members of the Walton family, among others, and its primary agenda is promoting charter schools. According to campaign finance records, EdVoice's PAC contributed $36,125 to Govern for California between January and April, and that these funds were used to help pay for mailers, polling, and research in support of Wicks.
None of the candidates in the 15th Assembly District race is pro charter schools. But Wicks appears to be the least anti-charter. She says there should be more oversight of charters' governance and budgets. She also said in her interview with the
Express
editorial board that she would support legislation allowing some school districts that are overburdened with charter schools to enact temporary moratoriums on new charters. She also wrote in an email to the
Express
that she thinks teachers at charters should be unionized.