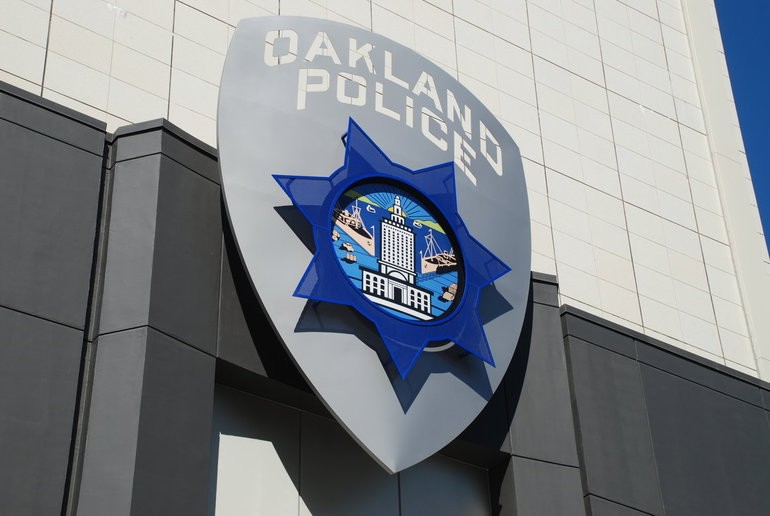 When then-Oakland Mayor Jerry Brown and then-City Attorney John Russo announced The Riders' settlement agreement in February 2003, they said the Oakland Police Department would be under federal court oversight for five years. In early 2018, court oversight of OPD will reach the 15-year mark — three times their original estimate.
During the past decade, it's become obvious that one of the reasons OPD has repeatedly failed to enact the reforms needed to emerge from oversight is that the department has been unwilling to hold high-level commanders accountable for their mistakes. Over the years, OPD has meted out punishment, at times, to rank-and-file officers, but rarely to higher-ups. And this double standard has stood in the way of lasting reform.
Unfortunately, a court decision on Monday by federal Judge William Orrick, who recently took over the OPD federal oversight case, effectively upheld the department's double standard. Orrick said he would not demand disciplinary action against high-level OPD officers who were promoted by new Police Chief Anne Kirkpatrick after they had badly bungled the sex exploitation case involving a young woman who used to go by the name Celeste Guap. "The past is the past," Orrick said, effectively ending the court's investigation into the Guap matter. "We're focused now on finishing the job" of court oversight.
But Orrick's decision — his first since taking over for Judge Thelton Henderson this summer — raises serious doubts about whether OPD will ever be able to truly reform itself. In fact, Orrick didn't even entertain oral arguments from civil rights attorneys James Chanin and John Burris on whether OPD commanders should be disciplined for screwing up. The judge announced his decision even before the lawyers started talking.
In court papers submitted before Monday's hearing, Chanin and Burris argued that it would undermine OPD's reform efforts to allow commanders to keep their promotions when 12 rank-and-file cops were punished for their roles in the Guap scandal, including four who were fired and later prosecuted.
Chanin and Burris pointed to the investigation ordered earlier this year by Henderson that detailed the serious errors made by OPD commanders. Although the investigation, known as the Swanson report, didn't name names, it did identify the commanders' ranks and job duties, making them identifiable. The report noted that then-homicide Lt. Roland Holmgren had allowed officers investigating the sex exploitation case in September 2015 to blame Guap for the suicide of a cop who had allegedly exploited her when she was a minor. The investigators also told the young woman that other cops might kill themselves, too, if she continued to talk about what had happened. Holmgren then watched as officers let Guap to destroy evidence at police headquarters — deleting incriminating texts she had with other cops.
The Swanson report also noted that Holmgren's supervisors, Capt. Kirk Coleman and then-Deputy Chief John Lois, quickly swept the case under the rug, closing it without interviewing anyone other than Guap. The only reason the case was reopened and rank-and-file cops were eventually punished is that Court Monitor Robert Warshaw discovered the case by accident in March 2016.
However, the commanders not only avoided accountability but two of them also were promoted in May of this year by new chief Kirkpatrick. Holmgren rose to the rank of captain, overseeing the criminal investigation division, and Lois became assistant chief. As for Coleman, he is now head of OPD's internal affairs division.
Kirkpatrick announced the promotions before the Swanson report was released, and there's no evidence she knew of the commanders' mistakes before she promoted them. But she has stuck by her decisions, noting that Warshaw was also okay with them.
In court, Kirkpatrick said she had strongly questioned the commanders in recent months and believes they are men "of good character." And Judge Orrick said he saw no reason to second-guess Kirkpatrick, noting that neither the Swanson report nor a city-commissioned report by retired federal Judge Wayne Brazil recommended discipline against the commanders.
But Chanin pointed out during the hearing that the commanders had violated the original 2003 settlement agreement that he and Burris negotiated with Russo. That agreement, known as the NSA, requires OPD to inform the Alameda County District Attorney's Office when cops are being investigated for criminal misconduct. DA Nancy O'Malley has said she only learned about the case by reading about it in the Express.
Attorneys for the city countered that OPD has made progress toward reform and that there was no evidence the department had violated the NSA's criminal investigation reporting requirement other than the Guap case. After the hearing, Chanin quipped, "Given the severity of the circumstances, that's like saying the Titanic was a great voyage other than that one mistake."
It's not entirely clear why Orrick decided to end the Guap matter. It's possible that at his first hearing, he didn't want to embarrass both Kirkpatrick and Warshaw for approving the promotions.
But his ruling could mean that, even if court oversight of OPD ends in the next year or two, lasting reform may never come.