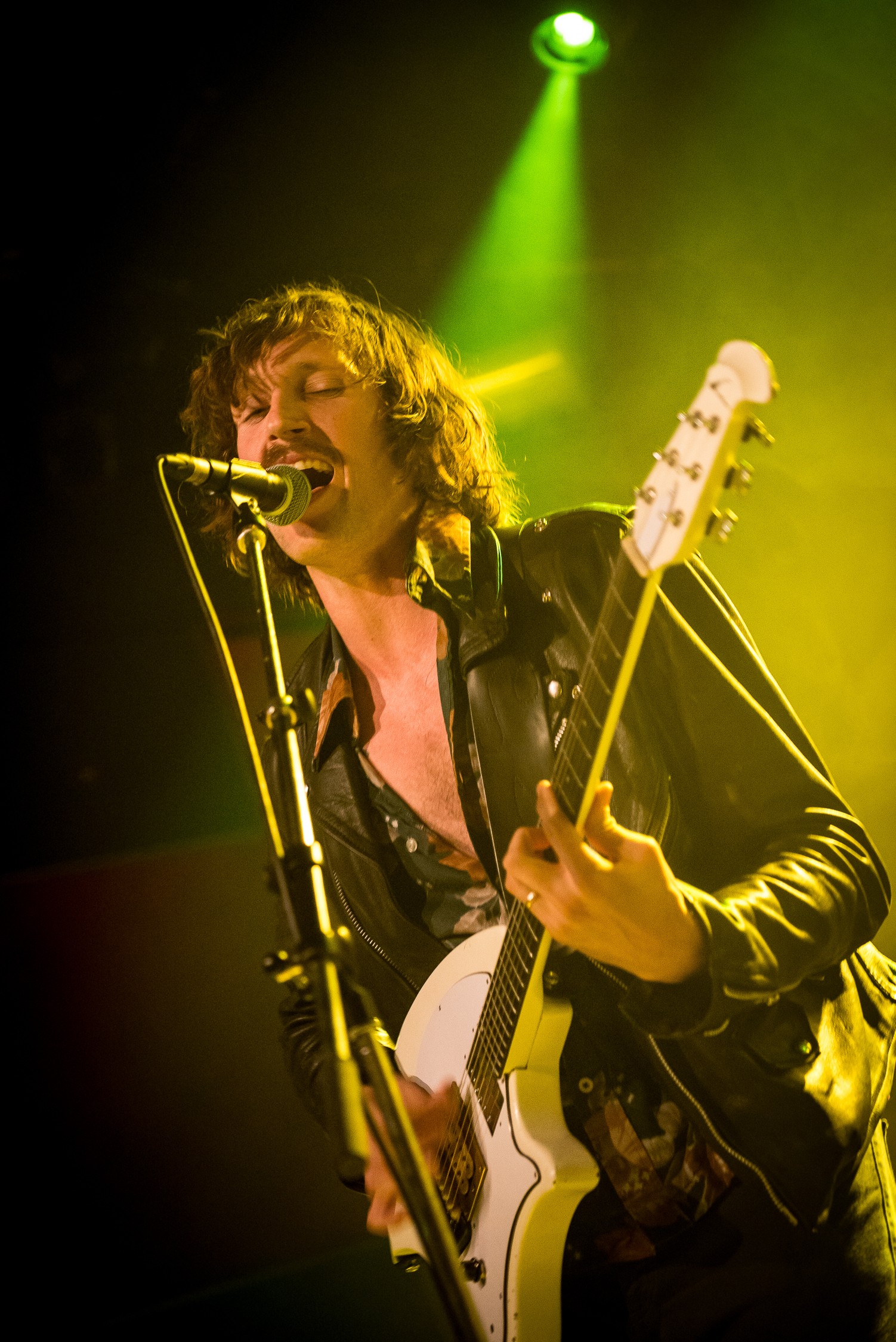 If you always suspected that the garage-rock scene masked its conservatism with ostensibly "apolitical" lyrics about pizza and monogamy — prepare to feel justified.
Castle Face Records severed ties with Matthew Melton this past week, after the songwriter and his wife and bandmate Doris criticized feminism and immigration in a recent interview.
Speaking to StillInRock.com
, the couple praised Immigration and Customs Enforcement and complained about "horrible feminist bands" that, in the words of Doris, "make songs about being 'sexually assaulted' or about how 'empowering' abortions are or some shit and it's fucking retarded, they're embarrassing themselves."
Formerly bandleader of Bay Area psych and garage rock groups including Bare Wires, Warm Soda, and Snakeflower 2, Matthew moved to Austin in 2014 and formed Dream Machine with Doris. Castle Face, founded by Thee Oh Sees bandleader John Dwyer, has released several records for Melton, most recently Dream Machine's
The Illusion
.
After widespread condemnation of the Meltons' statements, however, Castle Face operators wrote that they're "horrified and ashamed," and vowed to donate profits from sales of
The Illusion
to charity.
In the interview, Matthew dismissed the controversy surrounding South By Southwest's contractual threat to deport non-citizen artists who play unofficial gigs. "ICE is just doing their job, and I'm glad they're finally starting to work on deporting criminal illegal aliens too," Doris added. "[There's] so many illegals coming in they make it hard for the people who do want to become part of American society the right way."
"I agree with Doris' view that the latest teachings of feminism can be a disservice to women," Matthew wrote in an email to the
Express
. "Perhaps the current notion of feminism (in its most extreme form) has tipped the scale of equality too far to the other side[.]"
Days later, following Castle Face's statement, Melton wrote again to say that their statements were taken "completely out on context."
Castle Face's decision to drop Dream Machine made the Meltons something of a cause célèbre for the far-right, drawing scorn from Proud Boys founder and avowed "western chauvinist" Gavin McInnes, who invited the couple onto his talk-show.
To this columnist, who once played music with Matthew, the comments aren't surprising. And the incident has prompted local artists to reflect on how the garage-rock scene cradles regressive politics by avoiding such discussion: nostalgia can veil resentment of multiculturalism, and romantic lyrics can hide a desire to subjugate.
***
Supporters of Jasmine Infiniti are raising money for medical expenses
after the Oakland artist was assaulted in an apparent hate-crime in New York earlier this month.
Infiniti and London Jade were leaving a bar when approximately ten individuals hurled slurs at the artists, who are trans women, and then attacked — leaving Infiniti with a fractured jaw and Jade with a knife wound.
New York police confirmed to Paper magazine that the incident is being investigated as a possible hate-crime.
Co-founder of art collective New World Dysorder and fixture of recurring local parties such as Club Chai and Voltage Drop, Infiniti is an important part of music scenes that center transgender and queer people of color in Oakland. She was in Brooklyn to perform at a similarly minded party thrown by Discwoman.
A YouCaring.com campaign seeks $50,000 to cover anticipated medical costs for Infiniti and Jade, and Friday, July 7, promises a benefit gig, thrown by Club Chai, at Mezzanine in San Francisco.
"Throwing a party can be a radical act," Infiniti told the
Express
last year. "Having a space for community — having the gall to celebrate our lives in a world that tells us we should be afraid — is radical."
One out of ten transgender people reported being attacked because of their gender identity in a 2015 survey conducted by GLAAD. According to the same organization, thirteen transgender women of color have been killed so far in 2017.