The Oakland City Council has prohibited federal agencies from co-opting Oakland's police officers for use against the city's permitted medical cannabis facilities — as they did in 2012 when three federal agencies carried out a series of poorly coordinated raids that caused a downtown traffic jam and protest as well as hindered police response time to a mass killing at a nearby nursing school.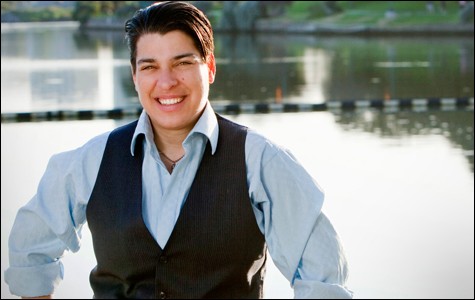 Vice Mayor Rebecca Kaplan authored the resource-based policy, which the council approved earlier this month. "I was able to get an amendment into the budget we just adopted that will prohibit the use of Oakland resources on raids of permitted cannabis facilities," Kaplan said, "like when the feds conducted a massive raid on Oaksterdam University and Oakland police were called up at the last minute to help in the raid of lawful facilities; that should not happen again."
Specifically, Kaplan wrote the amendment in response to controversial incident that occurred at 9:59 a.m. on April 2, 2012, when more than one hundred federal agents from the Drug Enforcement Administration (DEA), US Marshals, and the Internal Revenue Service descended on Oaksterdam University and five other medical cannabis locations, including Coffeeshop Blue Sky and the Grand Lake residence of Oaksterdam University founder Richard Lee, a legendary medical pot activist who also was the primary organizer and funder of the 2010 California ballot initiative to legalize the recreational use of cannabis for adults.
[jump]
Word of the raids was disseminated almost immediately through social media, broadcast news, and activist call trees. A steady stream of protesters gathered at Oaksterdam University and soon there were more than one hundred demonstrators chanting and waving placards. Some of the protesters blocked evidence laden DEA vans as they attempted to leave the area. At some point, the federal agents called up the Oakland Police Department, which deployed dozens of officers to the scene to help with what had become a chaotic scene of jammed traffic, unruly protesters, and an atmosphere of general confusion due to the complexities of raiding multiple locations in a heavily trafficked downtown area.
If the feds' poor planning hadn't caused enough trouble, an unrelated incident just 7.6 miles would put another huge strain on the over-deployed ranks of the Oakland Police Department. At 10:30 a.m., during the height of the raid confusion, 43-year-old One L. Gon walked into the reception area of Oikos University, a fundamentalist Christian nursing school, with a .45 caliber automatic pistol and began shooting. Of the 10 people Gon shot, seven died. After his killing spree, Gon walked to his car and drove away. He later turned himself in to police in the city of Alameda.
In the days after April 2, Oakland police emails, requested under the Freedom of Information Act, revealed that OPD Lt. Kevin Wiley, who supervised Oakland police deployment during the raids, had concerns about the federal agencies' poor planning and botched execution of the raids at the downtown locations. Wiley wrote that the OPD was not notified of the raids until the morning they were carried out, which gave OPD officers no time to prepare or call in a suitable number of reinforcements. Wiley also pointed out in one of his emails that the raids may have been better carried out at nighttime when there would have been fewer pedestrians and less traffic. Wiley commented in another email that the three federal agencies communication during the raid was flawed and caused additional confusion.
"The lack of a communications plan and clear control/command — We never had one point of contact for this event — As we attempted to step-up an action plan(s), we would speak with one supervisor of one agency only to have another agency take a different course of action — This caused much confusion for our folks when it came to forming skirmish lines and traffic control measures," Wiley wrote.
The IRS or the DEA refused to comply with public information requests regarding the April 2 raids.
As typical of the national War on Drugs, which the federal government has been waging since Congress approved The Drug Enforcement Act in 1973, the ineffectual federal raids in Oakland on April 2 only cost taxpayers money, caused unnecessary damage to legal, sanctioned, and permitted city businesses and accomplished nothing. Oaksterdam University moved to a new location and still instructs students eager to enter a dynamic new industry that continues create jobs and contribute much needed revenues to city, state, and federal coffers.