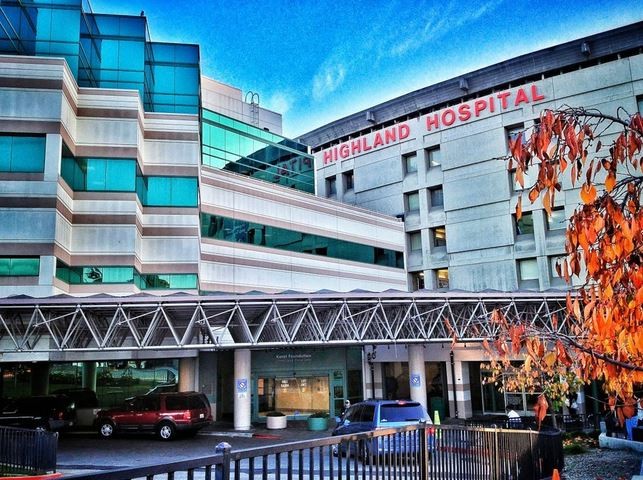 Citing public outcry and the ongoing need for substance abuse treatment services for uninsured and Medi-Cal patients, the Alameda Health System's executive board today
reversed its prior decision to close
the substance abuse center at Highland Hospital.
AHS, Alameda County's public hospital system, announced earlier in the week that as of July 31 it would not renew its contract with the county's Behavioral Health Care Services Agency that funds the drug treatment center. The decision caught patients and staff by surprise. On Tuesday the substance abuse center's staff and the union SEIU 1021, which represents workers at the center, rallied against the closure outside of Highland Hospital.
"The Board and staff looked at all of the issues raised by internal and external stakeholders over the past several months and decided it was in the best interest of the community to keep the program open," said Michele Lawrence, AHS Board President in a press release.