On Thursday, March 19, a truck owned by the Arthur Young Debris Removal company pulled into a parking lot at the City of Oakland's sprawling maintenance and storage yard on Edgewater Drive, just across Interstate 880 from the coliseum. Several employees of the small, privately owned company stepped out of the truck and were greeted by Oakland Fire Department staffers. Together, they walked over to a small shed-like building that has several lockers. Inside the lockers were hazardous materials in drums, canisters, bags, and boxes.
According to firefighters who witnessed the scene, but whom the Express has agreed not to identify because they fear retaliation from the city, the Arthur Young employees removed the hazardous waste, but took few precautions, piling the waste haphazardly into the back of their truck. The workers, who appeared to be day laborers, packed corrosive and flammable substances beside poisonous powders and liquids. Then after filling the truck bed, they drove off city property.
But they didn't get very far. A California Highway Patrol officer intercepted them and ordered them to return to the Oakland maintenance and storage yard with their dangerous cargo. Investigators from the California Department of Toxic Substances Control (DTSC) arrived soon after and gathered evidence. The Oakland Fire Department dispatched its own hazmat team to the site. Firefighters dressed in full-body protective suits and breathing compressed air sealed off the area to contain leaking chemicals and test them.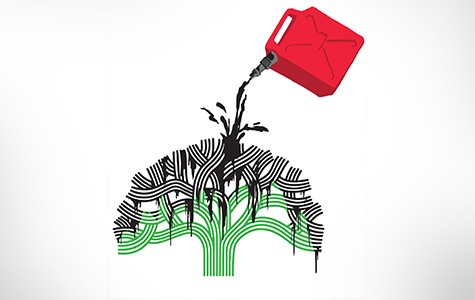 If that sounds like a crime scene, that's because the City of Oakland and Arthur Young were breaking the law. Arthur Young Debris Removal has never been authorized by the state to transport hazardous waste, records show. And according to firefighters, the company's employees have never been trained to handle hazardous materials. Yet Oakland employed the company for years — without a contract — to pick up toxic chemicals from various locations around the city and to dispose of the waste, according to records obtained by the Express. From 2013 to the day of the interdicted waste shipment, the Oakland Fire Department paid Arthur Young Debris Removal $51,987 to transport and dispose of hazardous waste, according to city records obtained through a California Public Records Act request.
Officials with DTSC and the Alameda County District Attorney's Office declined to comment on the shipment they intercepted in March, beyond confirming the fact that the incident occurred and that they're investigating the city's handling of toxic waste and its payments of tens of thousands of dollars to Arthur Young Debris Removal to pick up, ship, and dispose of hazardous materials. Authorities would not say whether the investigation is criminal or civil in nature, or whether they plan to file charges.
But the city's illegal shipments of toxic waste are just a small part of a much bigger problem that has festered for more than a decade. Public records and interviews with state regulators show that since the early 2000s, the Oakland Fire Department has repeatedly failed to protect city residents from hazardous materials stored and used at hundreds of locations, inspect businesses and other facilities, and enforce state hazardous materials laws.
These failures repeatedly put Oakland residents — mostly in low-income areas of the city's flatlands — at risk. Every day, people living or working near underground storage tanks containing fuels, lubricants and other noxious liquids, ran the risk of exposure to toxic plumes and fumes because the fire department had failed to inspect the sites and or had done so improperly. And firefighters, themselves, were at risk of being burned or poisoned because their own department had failed to do the inspections necessary to identify all the sites in the city where deadly materials are stored.
But that's not all: The state has also uncovered financial discrepancies in how Oakland handled more than a million dollars in funds that were supposed to be dedicated to the city's hazardous waste program. In addition, the city illegally transferred another quarter million dollars of hazmat program funds into Oakland's general fund. Moreover, both city and fire officials have provided few answers to account for these failures of management, which have thus far gone unreported in the news media.
At this point, it's unclear what state authorities plan to do regarding their investigation into Oakland's illegal shipments of toxic materials. But the state has already taken action to address the city's larger failure to protect the public. Last January, the California Environmental Protection Agency (Cal EPA) stripped the Oakland Fire Department of its responsibilities for protecting residents from hazardous materials, and placed the job in the hands of Alameda County. That decision will have far reaching consequences, including costs to the City of Oakland.
Public records also show that members of the city council and other top Oakland officials knew all along about the continuing failure of the fire department to correct numerous deficiencies in its hazardous waste inspection and enforcement program. They also knew the program's money had been illegally steered into the city's general fund, and that other budget irregularities indicated that the department had used its funds in questionable ways.
Yet for years, the problems deepened and placed the public and city employees in danger of toxic exposure every day.
---
Most of the story about the Oakland Fire Department's chronic failure to protect residents and its own staff is told in grueling detail in hundreds of pages of correspondence between the state and city officials dating back to 2001. That year, California's Division of Occupational Health and Safety (Cal OSHA) declared that Oakland fire officials had willfully failed to train firefighters on how to handle and clean up hazardous waste. The regulatory agency ordered the city to fix the problem, and the situation briefly improved. But then in 2003, an anonymous whistleblower contacted state officials alleging that the same safety violations were still plaguing the department.
In October of that year, when state regulators visited West Oakland's Fire Station 3, where the city's hazmat team was based, they found hazardous waste leaking from containers, ignitable waste left carelessly in an area accessible to the public, and incompatible types of chemicals stored next to one another, creating potential dangers ranging from combustion and explosion to poisonous gas clouds. What's more, the city's own hazardous waste inspection program had not inspected the fire station. The state also found that Oakland was still failing to train the fire department's hazmat team members in their most basic duties, despite Cal OSHA's earlier order. Finally, the state discovered that Oakland had been illegally transporting hazardous waste without valid registration.
This mini-scandal led to a $50,000 fine for the city, and some bad press at the time (see our story, "Welcome to Oakland; Please Don't Spill," 5/12/2004). But the state wasn't trying to punish Oakland. The main goal was to bring the city's hazardous waste program into compliance with state laws. So the city signed a consent judgment with the state, forcing the Oakland Fire Department to store waste correctly and to ensure its own employees were trained properly. "No entity should consider itself exempt from properly managing hazardous waste," said Timothy Swickard, director of the DTSC, upon announcing the penalty and judgment at the time.
For several years following the consent decree, the fire department, by most accounts, carried out its hazmat responsibilities sufficiently. Firefighters received training on how to handle toxins, the department securely stored hazardous waste at city facilities, and the city only employed registered companies to transport toxic garbage, when it wasn't doing the job itself.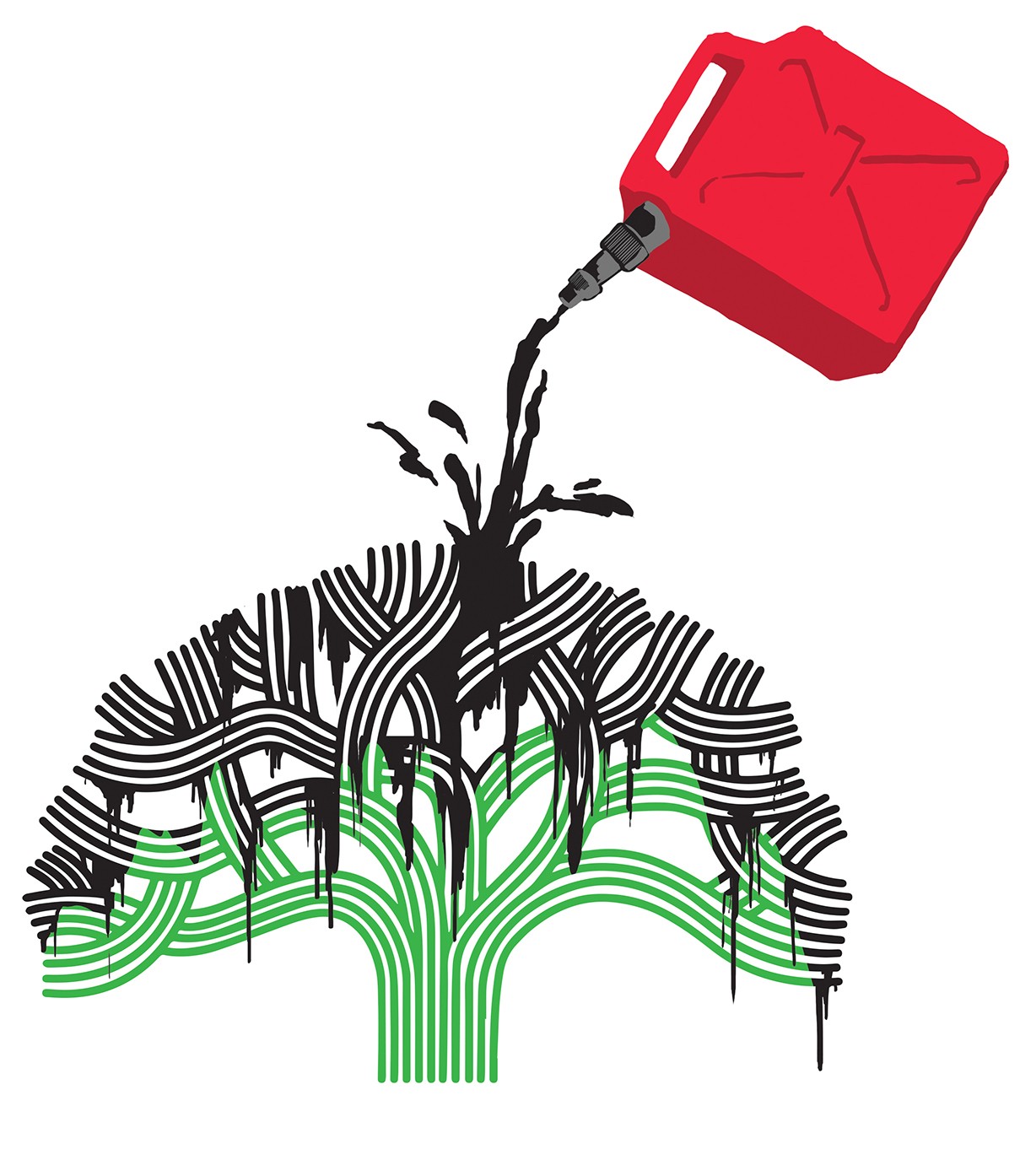 But the city's biggest hazardous materials program, a dedicated unit within the fire department that inspected factories, auto shops, warehouses, and other facilities for hazardous waste violations, continued to experience problems. This program is known as the certified unified program agency, or CUPA (pronounced "koopa"). The Oakland Fire Department's CUPA was the main regulator in charge of keeping track of the multitude of facilities in Oakland that store, generate, and handle hazardous materials. Oakland's CUPA was also responsible for inspecting underground tanks containing toxic chemicals. If someone generating or storing hazardous materials violated state rules, accidentally or willfully, Oakland's CUPA was the frontline enforcer that would identify a problem and order the violator into compliance.
According to California EPA Assistant Secretary Jim Bohon, who oversees all 82 CUPAs in the state, including county environmental health agencies and city fire departments, the state legislature created the CUPAs in the 1990s to establish a single local regulator for hazardous waste laws. "In the early 1990s, the business community found itself being regulated by everyone under the sun," Bohon explained in a recent interview. "A single company could have eighteen agencies that regulated it and charged fees.
"If you were a fire department — and there were a lot that had programs that dealt with hazardous materials storage — you had the option of being grandfathered into the new program," Bohon continued. "So these fire agencies all over the state that were managing these programs, they had to decide whether they would give it over to the county or keep it. Oakland had a program in place, and opted to transition into the unified program in the mid 1990s."
To make sure all local CUPAs perform at a level sufficient to protect public health, state officials with Cal EPA, DTSC, the State Water Resources Control Board, and the Office of Emergency Services conduct periodic evaluations. And each evaluation of Oakland's CUPA over the years has uncovered problems, although the program showed some improvements in the mid Aughts. By the end of the decade, Oakland's program had deteriorated once again. In 2008, state evaluators found eighteen major problems, including the fact that Oakland's CUPA wasn't following up on citations issued to businesses that violated hazardous waste storage and handling rules, thereby creating a toothless enforcement situation. The Oakland CUPA also wasn't requiring businesses to submit inventories of hazardous materials on an annual basis, meaning the city had no idea what kinds of dangerous substances were being stored in factories and shops. Oakland's CUPA was also allowing gas stations and other facilities with underground tanks filled with toxins to operate without annual inspections or to operate with expired permits.
According to Zac Unger, vice president of the Oakland firefighters' union IAFF Local 55, the CUPA's failure to catalog and track hazardous materials throughout Oakland put firefighters in danger. For example, if firefighters rushed into a burning building, but didn't know about poisonous or highly flammable materials kept inside, they could be maimed or killed, Unger said in an interview.
In 2012, the results of the state's valuation of Oakland's CUPA were so troubling that regulators decided to open a direct line of communication with the city's top officials. This time, instead of writing only to Oakland Fire Chief Teresa Deloach Reed, who was appointed to the job eight months earlier, and LeRoy Griffin, the assistant fire marshal who for many years ran Oakland's CUPA, Cal EPA addressed its letter to then-city council President Larry Reid. Other city officials, including then-City Administrator Deanna Santana and City Attorney Barbara Parker were cc'd on the letter. Cal EPA stated bluntly that Oakland's performance was "unsatisfactory." The state found 24 deficiencies this time; some were carry-overs from previous inspections that had never been adequately addressed, but others were new problems. Things were so bad that state officials warned Oakland that if it couldn't get its CUPA program up to grade, the state would consider taking this responsibility away.
The Oakland Fire Department struggled to correct the failures identified in the 2012 evaluation. By October 2014, the department had only addressed half of the problems to the satisfaction of the state, according to Cal EPA records. The problems ranged from poor recordkeeping to lack of training to mismanagement of program funds. And Oakland's CUPA was not inspecting and keeping track of the hazardous materials located in businesses, nor those stored and handled by other public agencies.
On January 5, following twelve years of attempts to fix Oakland's broken CUPA program, the state decided to pull the plug — an action officially called decertification. In a letter addressed to then-council President Pat Kernighan, state Secretary for Environmental Protection Matthew Rodriquez wrote that Oakland would need to hand over all of its CUPA program files to Alameda County in March. He also asked the city to itemize funds that its CUPA controlled and explained that most of this money, possibly upwards of a million dollars, would need to be transferred to Alameda County.
Attached to Rodriquez's letter was a 180-page summary of all the failings of OFD's CUPA program. Oakland became the first CUPA program ever decertified by the state, although it didn't make the news. Instead, the city was quietly stripped of its duties to protect the health and safety of its residents and employees.
"This didn't happen overnight," said Cal EPA's Bohon. "We went through a very long process. We worked with Oakland fire for years to get their program in order."
---
The risks and costs that Oakland incurred by letting its CUPA program fall to pieces are very real. Just one example: Oakland's CUPA failed for years to properly inspect underground storage tanks throughout the city to ensure they weren't leaking. According to Cal EPA, Oakland's attempts to correct this deficiency were "problematic," partly because Assistant Fire Marshal Griffin, who was conducting inspections, was not trained and certified to do so. Oakland's CUPA also kept such poor records that state officials could not tell which tanks might have been inspected and when.
By not properly inspecting underground tanks, Oakland's CUPA ran the risk of allowing an undetected leak to contaminate groundwater. The damages that result from a leak aren't hypothetical. When oil, gas, and other chemicals seep into the earth, they spread out in plumes carried by flows of groundwater. Toxic plumes can then rise to the surface and release dangerous levels of chemicals into the air. Plants, including fruit trees and vegetables, can absorb harmful levels of poisonous compounds. Leaky tanks effectively ruin real estate and prevent it from being used in the future as housing. Cleaning up a single polluted site can cost taxpayers hundreds of thousands — or even millions — of dollars depending on the severity of the pollution.
There are plenty of examples scattered throughout Oakland of land ruined by leaks from buried tanks. For example, in 1995, a fuel delivery worker discovered gasoline and diesel leaking from tanks and pipes at the fueling station at the corner of Adeline and 5th Street in West Oakland. Four fuel tanks were excavated in 1999 and removed from the site, but the damage was done. Over the past 15 years, the state has spent $949,341 on cleanup efforts, including trucking away 2,100 tons of toxic dirt and 33,000 gallons of groundwater poisoned by MTBE, gasoline, diesel, benzene, and other toxic chemicals, according to records maintained by the state water board. The property is now considered a brownfield, which means it can't be developed into housing, and activities like child and elder care are banned on the site.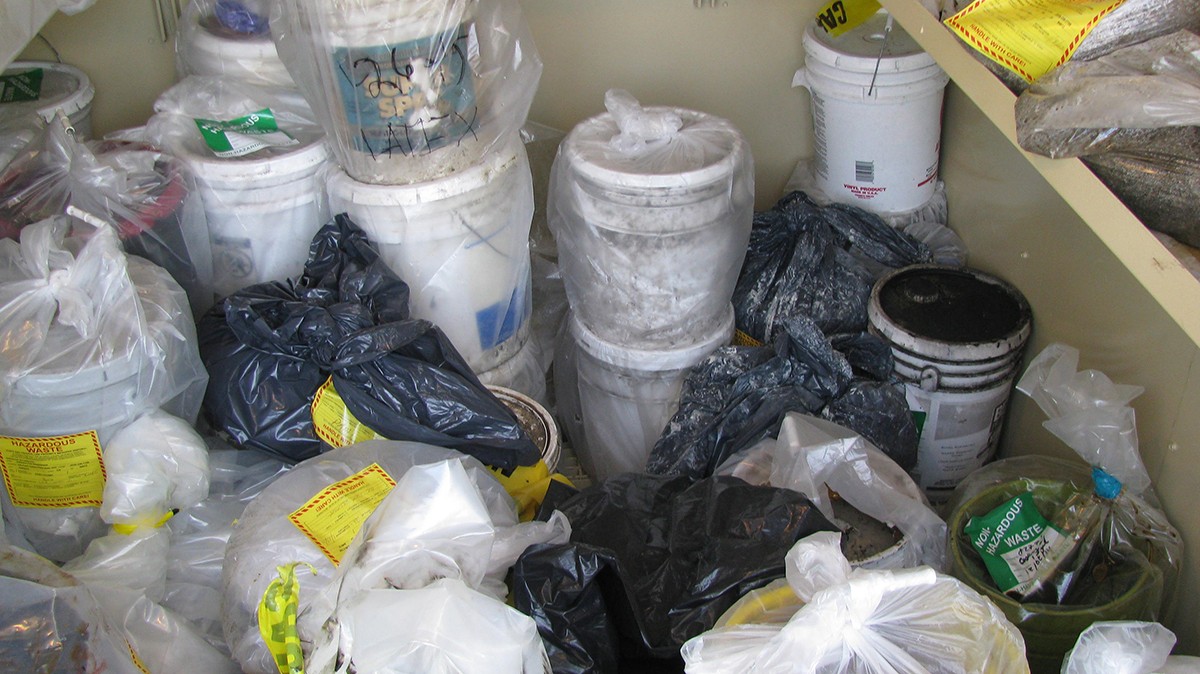 The Rinehart fuel station where the leak occurred is still in operation today, now with newer, stronger tanks installed. But the state still requires inspections because even new tanks and pipes can break. According to Cal EPA's last evaluation of Oakland's CUPA, the fire department could not produce any records to prove that it had inspected the underground storage tanks at Adeline and 5th. In fact, state regulators found that Oakland CUPA's had failed to inspect or had no records of inspecting underground tanks at twelve sites in East, West, and North Oakland. Some of these sites are gas stations with buried fuel tanks located within yards of houses and apartment buildings.
Moreover, some of the underground tank inspections that Oakland's CUPA performed were carried out by Griffin, despite the fact that he never obtained a license to do the inspections. "[W]e traced the records back and confirmed that for eight years he had not been certified, so all the inspections he conducted were not valid," said Laura Fisher, chief of California's underground storage tank leak prevention unit, which is part of the State Water Resources Control Board.
The state requires tank inspectors to be licensed by the International Code Council, a professional association of code inspectors and fire officials that promulgates the highest standards and educates inspectors. According to state records, Griffin took the licensing exam once in 2013 and twice in 2014, but the city never produced documentation that he successfully passed the exam. In late 2014, the Oakland CUPA notified the state that rather than have Griffin become a licensed inspector, he would simply stop conducting inspections.
But that solution only inflamed another problem: the Oakland CUPA had too few staffers, especially inspectors. According to fire department employees who spoke to the Express on the condition of anonymity, Oakland's CUPA was never staffed at a realistic level to handle the workload it faced. Oakland's CUPA had three inspectors for the entire city. By contrast, the Berkeley CUPA program has two inspectors even though Berkeley has far fewer facilities that handle and store hazardous materials.
"We understand that [Oakland] has a tremendous amount of sites and work," said Barney Chan of the Alameda County Environmental Health Department, the agency that is taking over CUPA responsibilities in Oakland from OFD. According to Chan, Alameda County may hire as many as eight to ten new staffers to handle the workload, including four inspectors, plus a full-time manager. But the county, which Chan described as also not having optimal resources to handle its existing hazardous materials inspection work, hasn't made any decisions yet.
During the recession, the city laid off one of Oakland's CUPA administrative staff, according to fire department employees. This left the program in disarray. Griffin, meanwhile, was also in charge of vegetation management, a major responsibility in a city in which tens of thousands of homes and businesses are located in the hills amid dry brush, grass, and trees. The city also tasked Oakland's CUPA program staffers with enforcing Oakland's stormwater runoff regulations, even though these are not part of a CUPA's responsibilities.
According to Fisher, Oakland appears to have overburdened its CUPA inspectors with too many responsibilities. She said that for underground tank inspections, the city needed two to three inspectors, working full-time, in order to keep tabs on the 145 to 160 sites with buried tanks in Oakland. Instead, the fire department had piled multiple other inspection duties on its CUPA staffers, and each was equally complex and time-consuming. "They failed to meet the annual inspection frequency," said Fisher, referring to the underground tanks. "This may have been because of other elements or other assignments the inspectors were working on."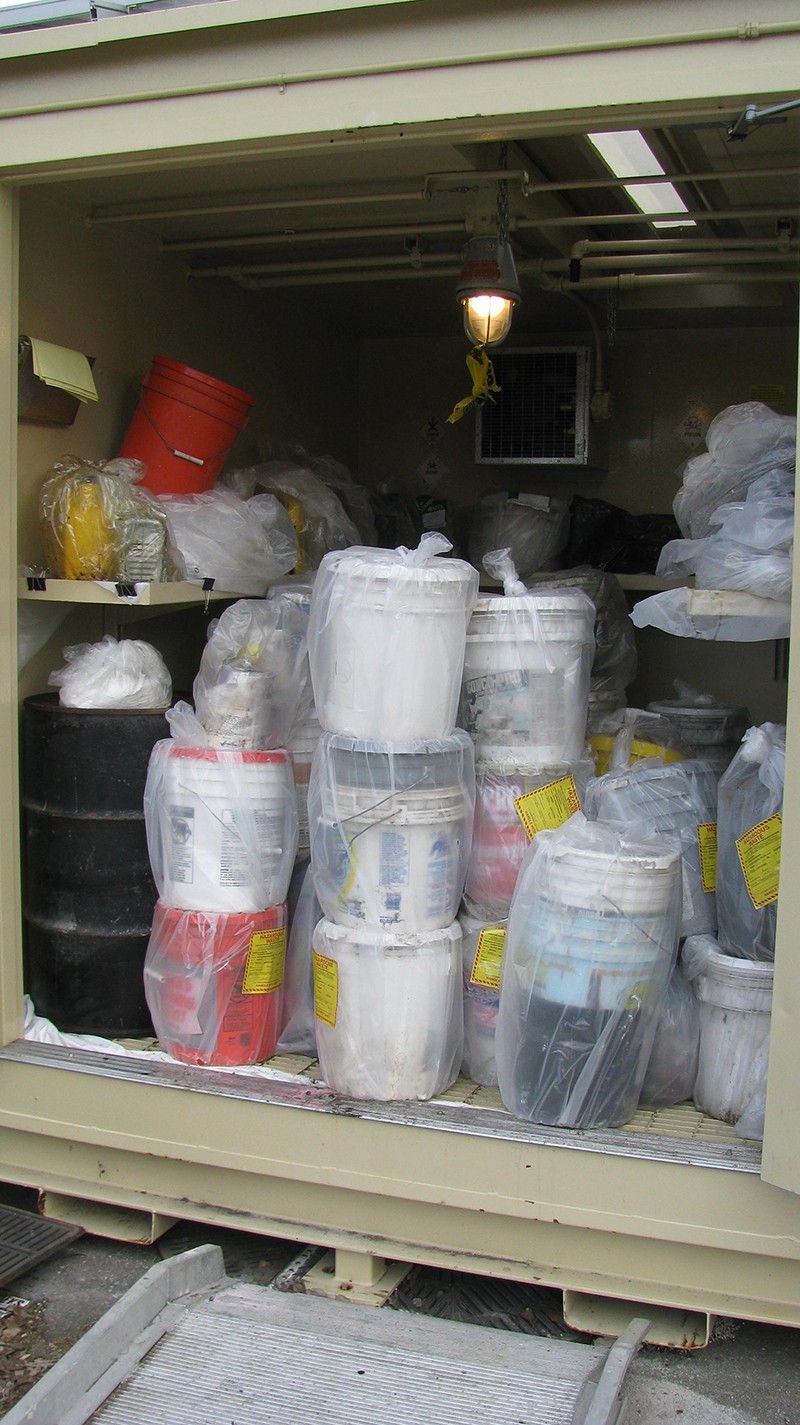 Griffin retired last year, and according to sources with the city, he died last week, and therefore was unable to comment for this report. Current and former fire department staffers say Griffin was often stretched thin, running the city's CUPA program with few resources, and that while he often advocated for more staff, the CUPA program was never a priority for the department's leaders, or for city officials.
Two weeks after I requested an interview with Oakland Fire Chief Reed, and one week after I sent her a list of questions, she said last Friday that she did not have time to respond.
The reason why Oakland maintained such a tiny staff responsible for Oakland's sweeping CUPA responsibilities is a mystery. Like other CUPAs, Oakland's hazardous waste inspection and enforcement program was self-funded from fees and fines imposed on regulated businesses and other entities. In other words, Oakland's CUPA did not rely on the city's constantly strained budget to fund itself. In fact, state officials found that Oakland's CUPA often over-billed businesses and pocketed more money than it needed to run the program. According to state evaluators, Oakland Fire Department staffers who ran the CUPA program between 2010 and 2012 "billed more than the necessary and reasonable cost to implement the [CUPA] program." The overbillings and lack of staff appears to have left the Oakland CUPA program flush with cash — funds that the city chose not to spend to improve and grow CUPA activities. In 2014, state officials discovered that Oakland's CUPA was sitting on a surplus of $1.46 million — an amount that was 174 percent larger than the program's total expenditures in the previous fiscal year. The surplus would have been enough to hire at least seven more inspectors to the CUPA program for one year. State evaluators also discovered that the city had transferred $249,096 in CUPA revenue to Oakland's general fund to plug the city's ailing budget, which is an illegal use of the program's funds.
---
Now that the state has stripped Oakland of its CUPA responsibilities, the city will very likely incur yearly expenses charged by the county for inspection of multiple city-run warehouses, shops, and yards where hazardous materials are stored. And if Oakland city departments, like public works or fire, violate state laws regarding the storage and handling of hazardous waste, they will be fined by the county.
If recent developments in the Oakland Fire Department are any indication, it's likely the city will be spending a lot of money on fines. In August, the new county-run CUPA for Oakland inspected the fire department's hazardous waste storage lockers at the city maintenance and storage yard on Edgewater Drive — the same facility where the city and Arthur Young were caught back in March improperly transporting waste. The county inspectors found numerous safety violations.
According to an inspection report dated August 21, the Oakland Fire Department was still improperly labeling, handling, and storing hazardous waste. County inspectors observed toxic materials stored in containers that were "corroded, cut open, not secured, damaged and leaking."
What's more, the facility could not produce hazardous waste manifests — the documents that identify and track hazardous waste from where it's picked up to where it's disposed of, and who transported it. According to the county CUPA inspectors' report: "hazardous waste is disposed every 90 days [from the city's Edgewater location] which should result in a minimum of 12 manifests." The CUPA inspectors could find no copies of manifests on site, and the fire department provided them with none. Meanwhile, the DTSC, the state agency that maintains copies of every manifest generated in California, has only two records for the city facility. This means that there were at least ten shipments of hazardous waste by the City of Oakland in which the city has no idea where the waste ended up.
The missing manifests and shipments appear to all point back to the Oakland Fire Department's questionable reliance on the Arthur Young Debris Removal company to take toxic materials off the city's hands. In their inspection report, the county's CUPA inspectors wrote that fire department employees told them prior to March of this year that Arthur Young was paid to haul away every shipment of waste. County inspectors noted, however, that Arthur Young is not in the DTSC's database of registered hazardous waste transporters. The inspectors concluded: "OFD did not use a registered hazardous waste hauler to transport hazardous waste and did not have records of the final destination of the hazardous waste."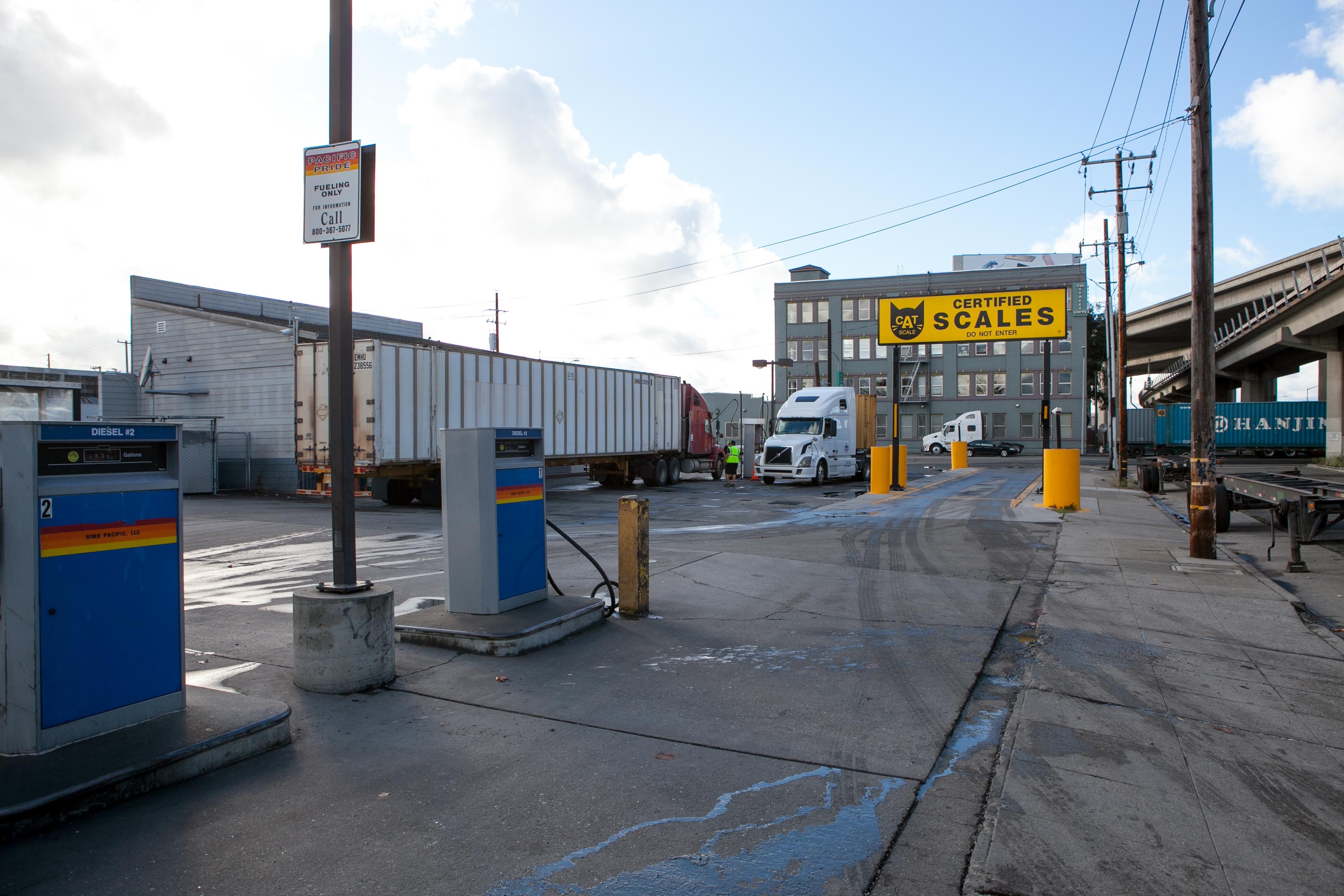 So where did the flammable, corrosive, toxic, poisonous, and just plain horrible piles of garbage end up? I called Arthur Young Debris Removal to find out. A receptionist who answered the phone said that Arthur Young, the founder and owner of the company, sold his business recently, and that the new company has changed its name to DeSilva Enterprises. She said she would pass my telephone number along to Arthur Young, but he did not return my call. I sent a message to several email addresses used in previous years by Young, but received no response. DeSilva Enterprises was incorporated in August 2014. Its business address is a condo in the city of San Pablo, but little other information is available about the company. According to records on file at the Secretary of State's Office, DeSilva Enterprises is run by William De Camargo Silva of Kentfield.
The signatures approving numerous payments in the amount of $3,999 to Arthur Young Debris Removal to transport hazardous waste off City of Oakland property were signed by Oakland's former CUPA manager Griffin. But despite repeatedly paying Arthur Young to haul toxic waste, the city never signed a contract with the company.
It's unclear how Arthur Young, a junk disposal entrepreneur from East Oakland, ended up being paid at least $51,987 to illegally transport and dispose of hazardous waste for the city over multiple years. But this isn't the first time Arthur Young's work for Oakland has raised eyebrows. In 2008, Antoinette Renwick, an inspection services manager for Oakland's Community and Economic Development Agency, approved six blight abatement contracts with Arthur Young Debris Removal worth $118,545 to pick up piles of trash left on Oakland's streets and at blighted properties. The approvals violated city and state conflict of interest laws because Renwick's sister was once married to Arthur Young; Renwick and Young had a financial relationship; and the two had been friends for more than thirty years, according to the findings of a state Fair Political Practices Commission investigation. In 2005, Young loaned Renwick $30,000 to help her pay her taxes. That meant Renwick still owed tens of thousands of dollars to Young at the same time she was awarding his company lucrative blight abatement contracts. The FPPC fined Renwick $6,500 for her part in illegally steering contracts to Young. Young, however, wasn't punished.
Whether or not state law enforcement officials or the Alameda County District Attorney will take action against the City of Oakland and Arthur Young for illegally transporting hazardous waste remains unclear. But word inside the fire department is that recent events have once again caused top officials to pay more attention, and things are slowly getting better. "The people we have on our hazmat team are dedicated and hardworking, but the department has not been training a new group quickly enough to take on this job, and the department hasn't seemed committed to supporting the program," said firefighter Unger. Whether or not OFD can maintain any improvements it makes in hazmat training and the safety of its own hazardous materials storage and transport activities is anyone's guess.
One thing is for sure, however. With the city's CUPA decertified and handed over the county, Oakland will no longer be able to expose residents and city employees to toxic threats through flawed inspections and insufficient enforcement of environmental laws.