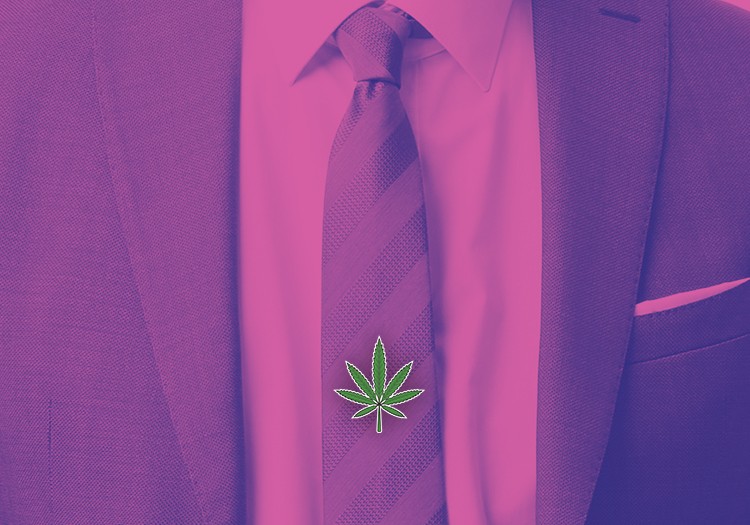 A former high-level Oakland city official met privately with at least one councilmember and appears to have lobbied several city staffers to help a cannabis company obtain local and state operating permits, the Express has learned. The former official, Arturo Sanchez, wasn't registered with the city as a lobbyist when he contacted city leaders, in apparent violation of Oakland's ethics rules.
In an interview, Sanchez contended that Oakland's lobbyist ordinance, which requires all lobbyists to register their activities with the city, doesn't apply to him in this case because he was acting in his capacity as an attorney. However, after the Express began making inquiries about Sanchez's activities, he registered as a lobbyist with the city.
Sanchez's private meetings and communications with Oakland officials also shed light on the new revolving door between the city and the cannabis industry, with city bureaucrats gaining knowledge about Oakland's weed regulations and then working in the private sector to help corporations seeking a greater market share.
Sanchez was working for Terra Tech, an Irvine-based corporation that owns Blüm cannabis dispensary and has a marijuana production operation under development in council President Larry Reid's district.
Last December, Sanchez had at least one meeting with Reid in his council offices. Reid confirmed that he met with Sanchez and Sarah Chavez Yoell, another Terra Tech lobbyist. Chavez Yoell also used to be one of Reid's council aides. However, unlike Sanchez, she was registered as a lobbyist with the Public Ethics Commission when the meeting took place. Reid declined to say what he discussed with Sanchez and Chavez Yoell.
Also in December, Sanchez met with Gregory Minor, the city staffer who handles cannabis permits. "He used to be my boss," Minor said about Sanchez, referring to Sanchez's authority over cannabis permits between 2011 and 2015.
The purpose of the meeting, according to Minor, was to discuss a problem facing Terra Tech and Blüm's operations. Under state law, a cannabis business must obtain local approval in order to acquire a state operating license. And local cannabis businesses can't operate locally without a state permit. This dual permitting system has created a tricky situation for the industry. It has also empowered lobbyists with close ties to city officials who can speed up the process.
Blüm, according to city records obtained by the Express, was seeking a local approval from Oakland it could show the state's Bureau of Cannabis Control in order to obtain a temporary state license. That, in turn, would facilitate Terra Tech's continued expansion in Oakland and other cities like San Leandro and Sacramento. "The state opened its licensing process in late December. In order to get a state license, you need a local authorization," explained Minor.
But in interviews, Sanchez denied he was lobbying for Terra Tech when he met with city officials. He said his communications were in his capacity as Terra Tech's attorney and that he was only seeking information. Sanchez argued that Oakland's lobbying rules allow him to contact city officials without registering and disclosing information about his activities.
But the carve-out for attorneys under Oakland's Lobbyist Registration Act only apply to lawyers who help their clients or employers by "publicly appearing at a public meeting," and they're only allowed to contact city staff in order to provide information that will appear at a public meeting. In addition, there is evidence that Sanchez engaged in direct lobbying. According to text messages he sent to another Oakland staffer, Nancy Marcus, Sanchez requested help from the city in convincing the state to grant Terra Tech licenses to cultivate marijuana at its Oakland properties and possibly other locations. Sanchez also requested an appeal form and inspection card that were presented to the state for cannabis licensing purposes.
On Jan. 3, when temporary state licenses for Blüm finally arrived in Marcus's inbox, she texted Sanchez, "just got email from state for Blüm for medicinal cultivation which I approved. Also checked file and approved Adult on 12/29," she wrote, referring to approvals for Blüm to sell cannabis under the new adult use laws.
Sanchez texted back, "Yay!! Thank you."
On Jan. 25, a few days after the Express contacted Reid and other councilmembers to ask about meetings with Sanchez, Sanchez filed a lobbyist registration form with the city. Sanchez told the Express he registered as a lobbyist "just in case." He also initially said he didn't speak to other city staffers besides Minor, but when confronted with his texts with Marcus, he admitted the exchanges, although he insisted he wasn't lobbying.
Terra Tech, a publicly traded marijuana corporation, bought Blüm in 2016. In December 2017, it hired Sanchez as its senior director of risk and project management.
In addition to Sanchez and Chavez Yoell, another former city employee works closely with Terra Tech. Core Security Solutions, a firm owned by former Oakland police Lt. Michael Yoell — who is married to Chavez Yoell — handles security for Blüm's Oakland operation. Yoell's business partner in the security firm is Martin Kaufman, co-founder of Blüm before it was purchased by Terra Tech. Kaufman is also an executive with SK Builders, a local construction company that is helping build Blüm's grow facility in East Oakland, according to city records. The building where the grow operation is being installed is owned by a real estate firm owned by local developer Phil Tagami. In addition to working for Blüm as a contract lobbyist, Chavez Yoell also lobbies for Tagami's company. Kaufman's wife, Salwa Ibrahim, co-founder of Blüm, also used to work for Tagami.
In 2016, Terra Tech and Blüm executives donated at least 6,300 to Reid's political campaign account. They've also given thousands to councilmembers Lynette Gibson McElhaney and Rebecca Kaplan, Mayor Libby Schaaf, and City Attorney Barbara Parker.
Sanchez insisted that his meeting in December with Reid wasn't about business. "I was just visiting Larry," he said. "We weren't discussing policy."