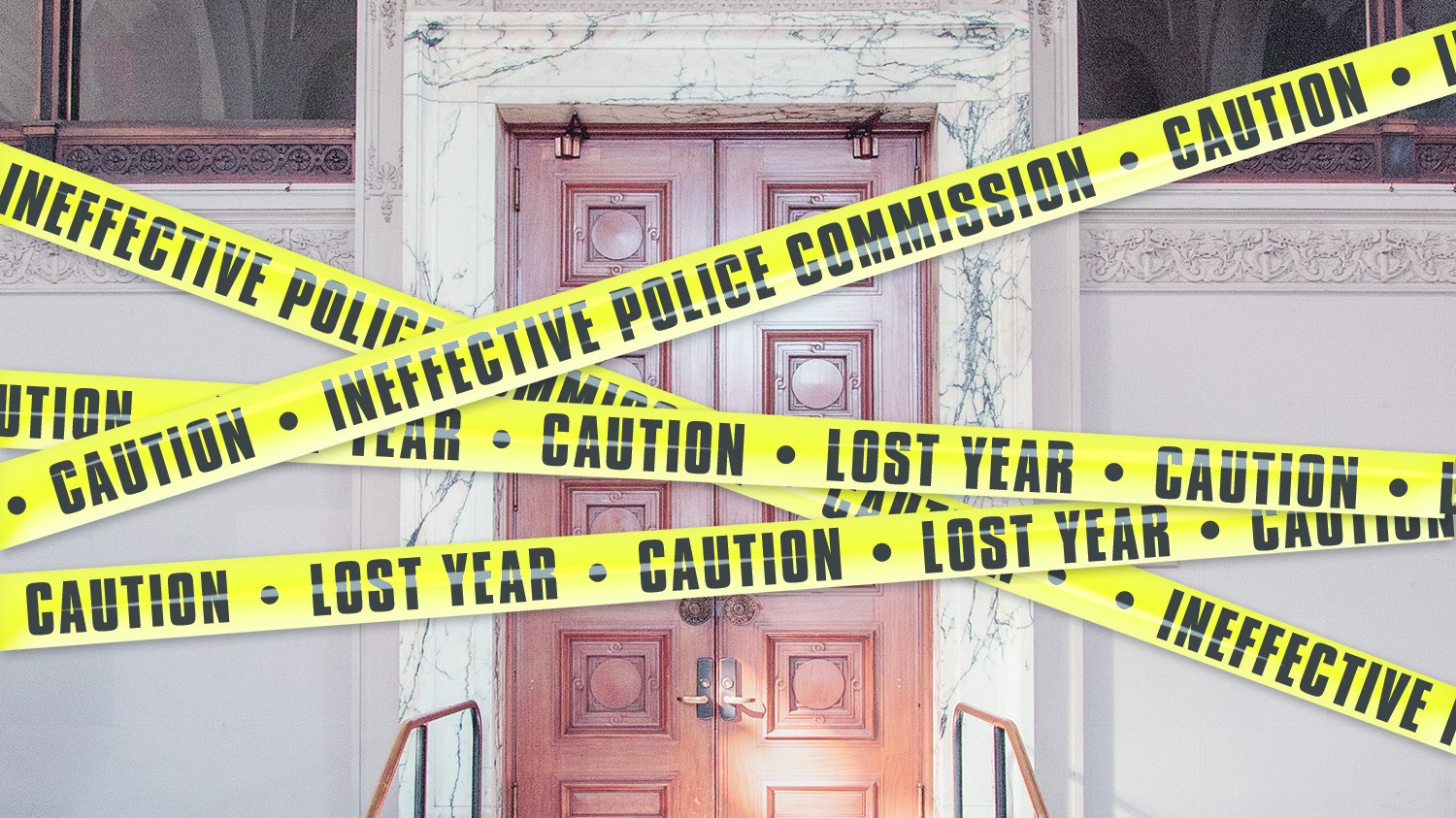 Later this month
, Oakland will mark an unfortunate anniversary when its police department enters its 17th year under the oversight of a federal judge. Called the Negotiated Settlement Agreement, or NSA, the sweeping court oversight program was the outcome of a civil rights lawsuit filed in 2000 that exposed racial profiling and brutality committed by a squad of Oakland cops known as "The Riders."
Originally, the NSA was only supposed to last five years. Once OPD completed a list of mandatory reforms, a federal judge would hand control over the police department back to the city. But OPD has repeatedly failed to complete the NSA's requirements, as new police scandals have burst into the headlines and the city has rotated through four mayors, eight city administrators, and seven police chiefs.
The cascade of scandals included the callous and fatal beating of Jerry Amaro by several narcotics officers in 2000. As if to underscore OPD's inability to hold its own accountable, the Amaro case was covered up by a lieutenant who, by 2010, was promoted to captain of internal affairs.
In 2003, a deployment of officers battered protesters and longshore workers at the Port of Oakland during an antiwar protest, leading to another civil rights lawsuit and imposition of new "crowd control" policies.
In 2009, 11 officers were accused of falsifying information on search warrant applications. The warrants scandal resulted in yet another costly lawsuit as well as the dismissal of dozens of tainted criminal cases.
In 2011, a heavily armed deployment of Oakland cops again attacked protesters during Occupy, including the wounding of Iraq War vet Scott Olsen, who was shot in the head by an OPD officer with a beanbag shotgun round while another officer lobbed a flash-bang grenade at a group helping Olsen.
While these and other scandals periodically erupted, controversial and fatal police shootings continued. In most cases, officers gunned down young Black men, a few of whom — like Derrick Jones and Mack "Jody" Woodfox — were unarmed.
Then there was the 2016 "Celeste Guap" sex exploitation scandal. The attempted cover-up caused Thelton Henderson, the federal judge overseeing the NSA at the time, to remark in an order that the department's behavior called into question its ability to comply with the NSA.
But the sex exploitation scandal pushed Oakland's elected officials to embrace something they'd previously resisted: an independent police commission. In 2016, the city council, in an effort led by Councilmembers Dan Kalb and Noel Gallo, voted to put a measure on the November ballot to establish the commission. Voters seized on the idea as a way to finally create an accountability mechanism for the long-term — after mayors, administrators, and police chiefs come and go, and after the NSA ends. Indeed, the commission was sold as an institutional force that could help OPD reach compliance with the NSA. Voters gave the new commission, which has the power to investigate misconduct and shape department policies, a stunning mandate with a vote of 83 percent.
Yet despite this overwhelming support, this past year, the commission's inaugural, was marked by confusion and conflict.
Already, two of the best-qualified commissioners have resigned, one of them in frustration. In November, the commission suddenly and secretively fired its chief investigator after publicly clashing with him. Commissioners have also quarreled during public meetings with their legal counsel, and their first attorney quit after commissioners argued with her at meetings. The commissioners have also bickered amongst themselves, sometimes over email and text message, sometimes in public. And lacking experience with state open meetings laws, at least one of the commissioners committed a Brown Act violation in the form of unnoticed emails sent to a quorum of other commissioners.
Over the past year, the commission hasn't made progress on the core work required of it under the city charter. They've yet to hold a single hearing in a police disciplinary case or participate in an OPD Executive Force Review Board to examine a shooting or similar critical incident. They're ill-prepared to draft their evaluation of the police chief. They've yet to hold a community meeting.
Now, there's even controversy over whether the police commissioners are allowed to view the contents of the police misconduct files prepared by their own investigators.
They've also yet to successfully draft a single policy for OPD. They lack an inspector general, a key staff position under the commission's supervision that is similar to an auditor. The inspector general has the authority to review OPD's existing policies and procedures and recommend improvement, but the job hasn't even been posted yet on the city's hiring website.
In sum, the commission is a mess. But the commission's supporters are by no means ready to call it a failure. Quite the opposite.
"It's not a shocker that a commission of this high profile will have some bumps along the way," Kalb said in a recent interview. "I remain very hopeful."
Kalb said the commission will eventually fulfill its mission as a powerful institution. But he added that the city council likely will need to consider some modifications to and clarifications of the commission's authority in 2020 when another ballot measure can be put before voters.
Rashidah Grinage, one of the police accountability activists who was a driving force in the creation of the commission, is also hopeful, despite being one of the commission's harshest critics in 2018.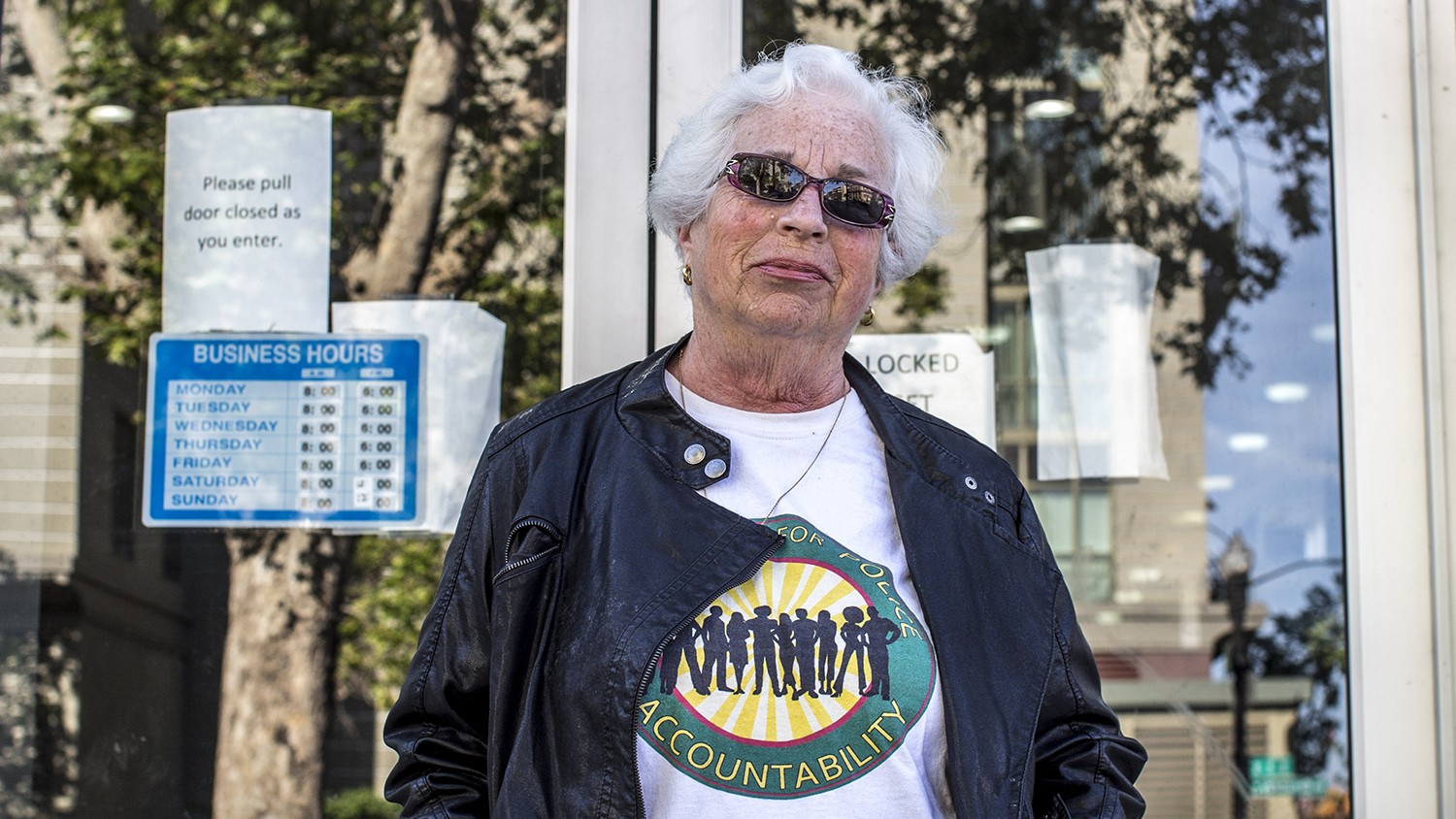 "There's every reason to be doom and gloom about this first year," Grinage said. "But I personally don't want to contribute to the negativity. The worst is behind them, and it can only get better from here."
But that might not be true. The worst of it might still be ahead. There are major conflicts between the commission and other city officials that have only started to manifest. And it's almost assured that 2019 will be another tumultuous year for the commission, regardless of whether its members can carve out more resources from the city administration and organize themselves more effectively.
---


At the police commission's first meeting on Dec. 13, 2017, commissioners and activists complained that the commission hadn't been provided adequate staff and other resources. They faulted Oakland City Administrator Sabrina Landreth, accusing her and Oakland Mayor Libby Schaaf of neglecting the commission. Some activists even believe the mayor and city administration are trying to sabotage the commission. The perception that Landreth, in particular, is hostile to the commission has only grown over time.
Landreth and her spokesperson Karen Boyd didn't respond to a request to be interviewed for this report. Landreth also has never made a public statement in support of the police commission. On the contrary, at a city council meeting last year, she spoke critically of the commission and criticized a vote by the city council that sought to empower the commissioners and increase their independence from her office.
Schaaf, on the other hand, has publicly praised the commission, and she appeared at one commission meeting this past year. However, Schaaf's spokesperson Justin Berton said the mayor wasn't available to be interviewed for this report.
Last week, Schaaf and Police Chief Anne Kirkpatrick said during a press conference that their primary public safety objective is reducing crime. When asked by an East Bay Times reporter if complying with the NSA is equally a priority, they responded, "Yes." But then Kirkpatrick reiterated that when Schaaf hired her two years ago, it was because Kirkpatrick "had one goal: to reduce crime and violence."
Henry Gage, a member of the Coalition for Police Accountability who has attended almost every commission meeting, told the Express, "We met with the mayor a while back to see where she was at in terms of her support for the commission. I was surprised by how little attention she was paying."
Gage said Schaaf seemed unaware of the problems the commission has faced, including the perceived neglect from Landreth's office. "It's concerning," Gage said, "because back in 2016, Schaaf was talking about rooting out corruption and this macho toxic culture [in OPD], so you'd think she'd still be spending more time on that."
While the city council approved a $2.3 million budget for the commission's first year, including a staff of seven investigators, the chief investigator, a policy analyst, and five office staff, most of these positions were transferred over from the old Citizen's Police Review Board. To fill two empty administrative roles that were key to getting the commission up and running, Landreth appointed a part-time staffer from her office.
Stephanie Hom, the Landreth staffer filling this role, said during the commission's first meeting that new staff hadn't been hired for the commission because the city's hiring process is slow.
At subsequent meetings, Hom and the commissioners clashed over how to best fill the commission's most important staff position. The commissioners requested that recruitment for the executive director of the new Community Police Review Agency (CPRA) — essentially the commission's lead police misconduct investigator — be expedited. Hom agreed to quicken the process, but then told the commissioners it would take time to hire someone and added that the job wouldn't be posted anywhere publicly. When asked by commissioners if they could directly advertise the job and receive queries from interested parties, Hom told them "I can't answer that question."
The job was eventually posted, but it remains unfilled while a CPRA investigator is serving as the interim director.
Of greater concern than staffing issues to the commissioners, however, was the commission's launch without any orientation or trainings. The council appropriated $293,533 for trainings and other startup support, but as 2018 came and went, the commissioners received few relevant trainings. In fact, they were never provided with any kind of orientation prior to their first meeting.
"We needed resources for our ramp up," said police Commissioner Maureen Benson in a recent interview. "We needed immense amounts of training those first few months. A lot of this still hasn't been done. There were processes that could have been put in place to help us map out a work plan."
Andrea Dooley, an alternate commissioner who resigned in November, said, "Once we were selected, months passed and we didn't get any support or training. We were never introduced to the city attorney or administration. We were selected, sworn in, given the commissioner's handbook by the city clerk, and then it was just like, 'show up for your first meeting.'"
---

The commission's lack of training and the inexperience of most of the new commissioners with how to conduct a public meeting quickly became obvious. Benson said that because the commissioners hadn't been provided a retreat or other venue to talk about various ways they could organize the commission and run its meetings, it unfortunately fell into what she called a "hierarchical government model."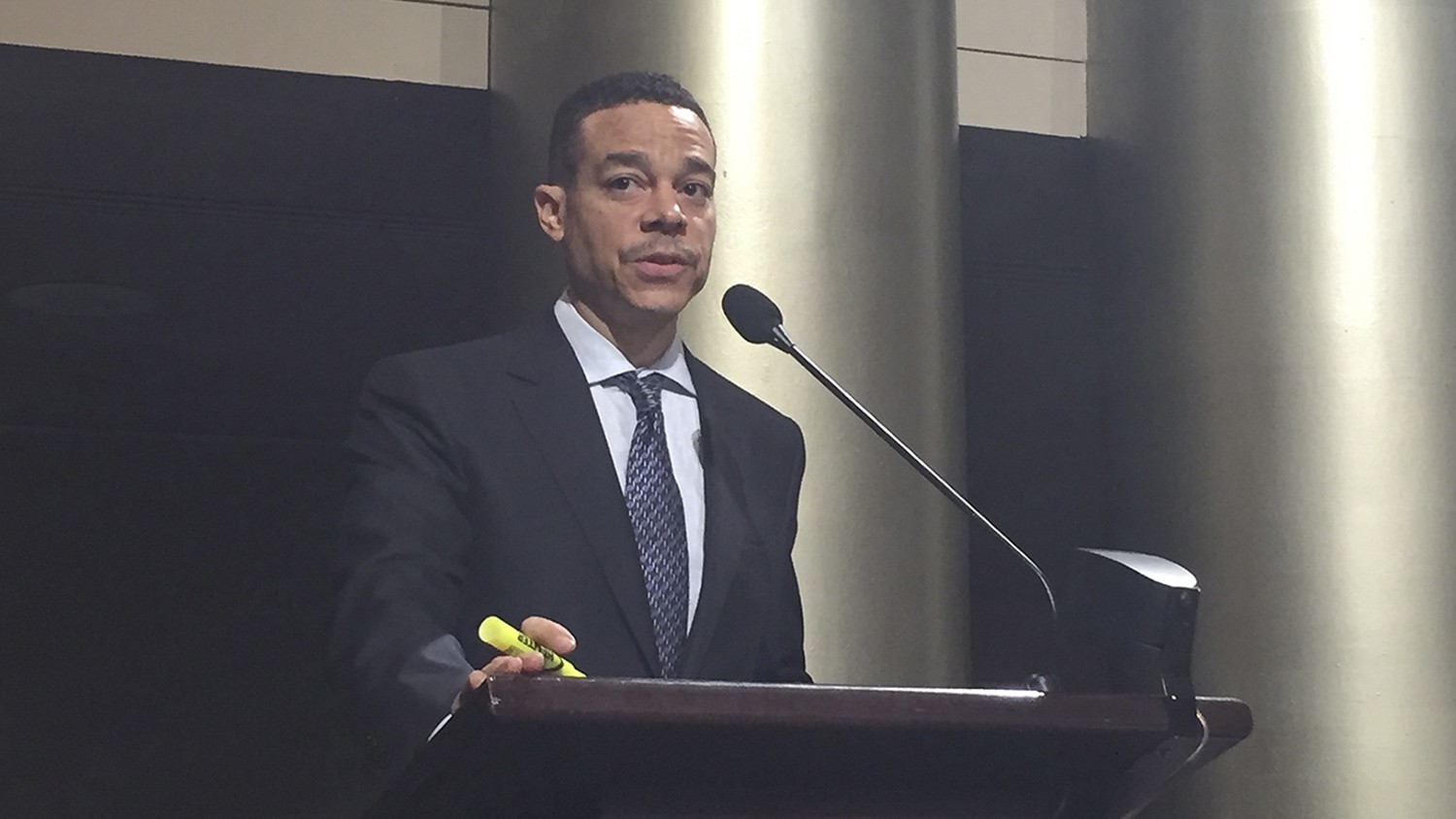 "People fell into patterns of 'this is the way we should do things,'" she said. "We ended up replicating problems."
One consequence was the dismissal of a proposal by Commissioner Mike Nisperos at the first meeting to possibly rotate the position of commission chair. Instead, the commissioners voted to appoint Thomas Lloyd Smith as chair and Ginale Harris as vice chair.
When the Express requested an interview with Smith for this story, he asked for a list of questions before agreeing. After I sent him some questions in an email, Smith declined to be interviewed. Harris didn't respond to an interview request.
Smith has a sparkling résumé, including having graduated from Harvard Law School, but he fumbled badly as chair during some of the commission's early meetings. Votes were taken improperly; public comment was skipped over. During one meeting, Smith refused to allow the alternate commissioners to sit at the dais with the full commissioners and join in discussion. Later, after requesting legal advice from the commission's attorney, he relented and allowed the alternates to sit with their fellow commissioners, but the episode had created a sour atmosphere.
In March, Smith made another mistake by appearing at a West Oakland scene of an officer-involved shooting and speaking to the media. Members of the Anti Police-Terror Project, an activist group skeptical of the police commission from its inception, denounced Smith for what they characterized as an appearance and statement that only parroted OPD's talking points.
Smith was also criticized by his fellow commissioners who said his behavior jeopardized the commission's role as a neutral factfinder. If at a future date, the commission decided to hear evidence about the shooting and possibly impose discipline on an officer, Smith's appearance and public comments at the scene could imperil that. It made him a witness to the aftermath of the incident and less an objective official to hear evidence.
"You need to stay neutral while your investigative agency goes to the scene," Mary Vail, a member of the Coalition for Police Accountability, told the commissioners at their meeting immediately following the shooting.
But at the time, the commission was nowhere near being ready to conduct a discipline committee hearing, should one arise from an earlier incident like the shooting in question. It was only in October that an ad hoc committee of the police commission first presented a plan to train all of the commissioners on how to conduct a discipline committee process, with trainings only then being scheduled.
Tellingly, it was up to the commissioners themselves to organize these mandatory training sessions to prepare them for their most fundamental duties. They received very little assistance from Landreth and the city administration.
---
Part of the reason
for the commission's chaotic start was a missing crucial piece of legislation known as the "enabling ordinance" that spells out the commission's responsibilities and powers in detail. Without the enabling ordinance, the commission lacked a work plan, and it couldn't make progress hiring some of its key staff, especially the inspector general, a position that was created in the enabling ordinance rather than Measure LL.
Although councilmembers Kalb and Gallo introduced a draft of the enabling ordinance in January 2017, the city council didn't approve a final version until July 2018. The lengthy, 18-month delay was partly due to City Attorney Barbara Parker's opinion that the city needed to meet and confer with the Oakland police union about the ordinance.
Grinage and the rest of the Coalition for Police Accountability believe that the city didn't need to spend nearly a year in private talks with the Oakland Police Officers Association about the enabling ordinance. "The fact that the city took as long as it did to pass the ordinance was a problem," she said.
Grinage noted that state law requires cities to meet and confer with their employee unions when they consider changing wages, hours, and other terms and conditions of employment. "I couldn't imagine any aspect of the ordinance that touches on those features," she said.
But the ordinance was also delayed due to numerous disagreements among councilmembers, activists, and police commissioners over details buried in it, the full implications of which are still unclear. The biggest disagreements regard how much power the city administrator and city attorney have over key commission staff positions.
City Attorney Parker didn't respond to an interview request or a set of emailed questions sent to her and her spokesperson Alex Katz for this story. But Parker's deputy attorneys have made the point repeatedly in public meetings that under Measure LL and the city charter, legal advisors to the CPRA and to the police commission will be appointed by Parker, and she's only required to consult with the commission about who to pick. Parker hired an outside attorney to argue this point during a city council meeting last July, after it became apparent that some councilmembers wanted to give the commission direct and sole authority to hire its own legal counsel.
Karen Getman of the Remcho Johansen & Purcell law firm told councilmembers at their June 20 meeting that "the city attorney is the only attorney for the city," and "city boards and commissions don't have any independent authority to appoint their own advisor."
The final enabling ordinance conformed with this view, but some believe this creates a potential conflict of interest in that the legal advisor to the police commission, which is tasked with uncovering police misconduct, is appointed by and can be fired by the city attorney. At the same time, the city attorney defends cops when they're sued for misconduct and is generally responsible for protecting the city against the exact kinds of scandals the police commission and its investigators will be attempting to uncover.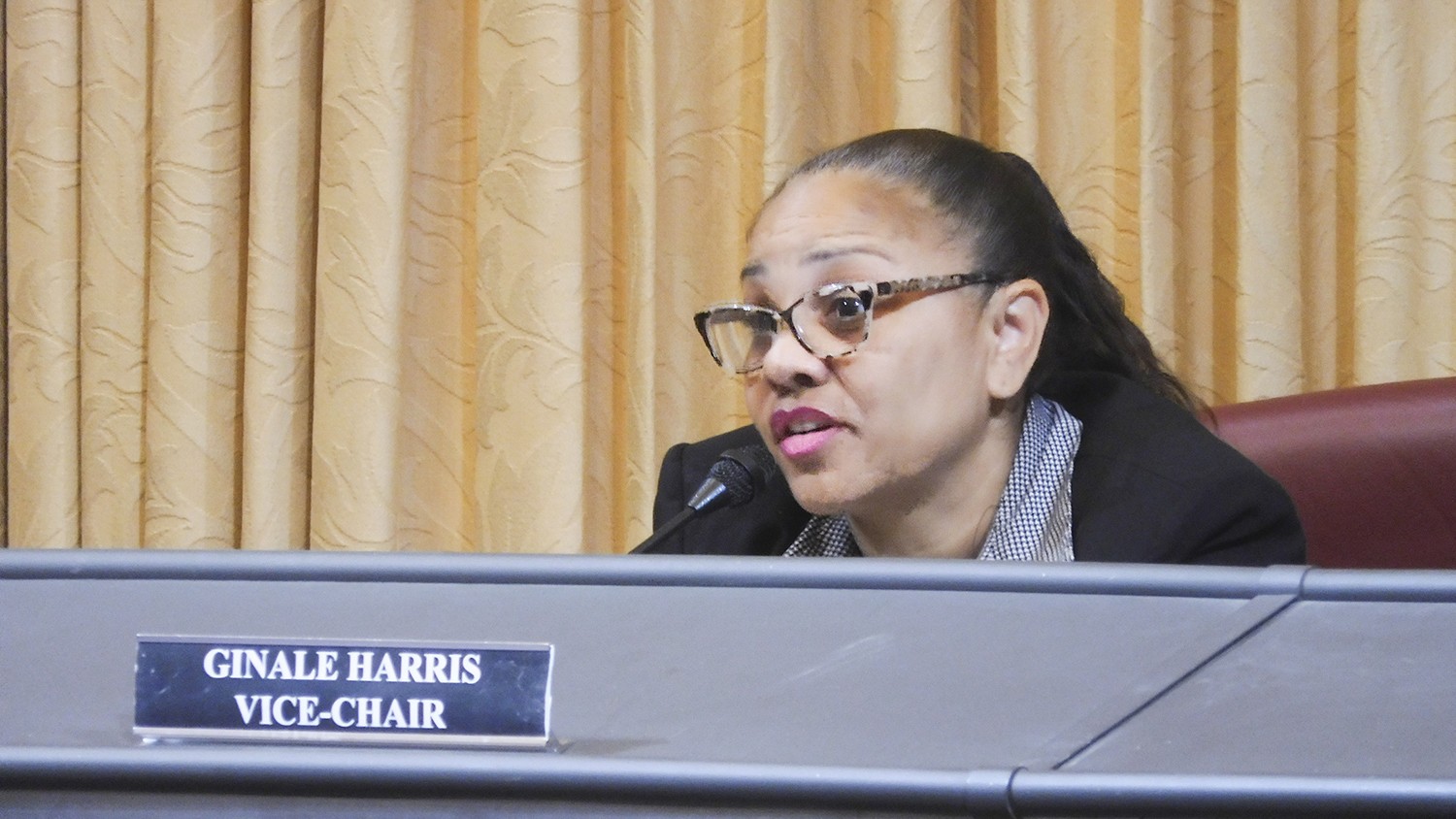 An even bigger rift opened up over the question of who has the power to appoint the commission's inspector general. Landreth and Parker have both argued that because Measure LL didn't amend the city charter to give the commission the power to hire and directly supervise the inspector general, then the job, by default, is controlled by the city administrator. They further argued that the enabling ordinance can't change this fact. Only another amendment to the city charter through a ballot measure can.
At the city council's June 20 meeting, when the police commission's enabling ordinance was up for its first vote, Councilmember Rebecca Kaplan remarked that she found this degree of control by the city administrator over the commission's inspector general an untenable situation due to the fact that the OIG will often be investigating policies and practices that the city administrator is responsible for. The OIG would therefore be put in a position of having to investigate and criticize their own boss. "It's really not viable," Kaplan said.
As a result, the council ultimately disagreed with Landreth and Parker, siding instead with what voters thought they were voting for: a truly independent police commission. They enacted an enabling ordinance in which the inspector general is hired by and supervised directly by the police commission — and only the police commission.
"This may be challenged, and it may delay the work of the commission going forward," said then-Councilmember Abel Guillen just before the final council vote, referring to the possibility that some entity (like the police union) could bring a lawsuit to block implementation of that part of the ordinance. "But I'm erring on the side of additional independence."
Two weeks later, during the second and final vote on this version of the ordinance, Landreth made an unusual public remark at the council meeting criticizing the council. "The legal advice provided to all of us by the city attorney and by outside counsel, and made public in at least one briefing and posted on the city's website, opines that the enabling ordinance, as written, and before you for final adoption tonight, contains provisions that violate the city charter as it relates to administrative functions," Landreth warned.
She then compared the city council's actions to those of the Trump administration, saying that "as we are all living through what is happening at our national level of government, we should tread very carefully and not willfully ignore the rule of law."
Grinage, referring to the resistance the commission has experienced from Landreth and Parker, said, "I think the administration is definitely resentful of this whole shift in power. But that was the whole point of Measure LL. It was to take this power away from them, given their ineptitude of holding the police accountable."
---

On paper, the new Oakland Police Commission is one of the most powerful police oversight bodies in the nation. Measure LL and the enabling ordinance give it the power to accept, reject, or modify almost any policy of the police department. It can write new policies entirely on its own, subject only to a veto by the city council. It can require police commanders and the chief and other city officials to testify on any matter before it and can use subpoenas to demand the production of records or witnesses. The commission's CPRA investigators can probe cases of police misconduct, with a priority on uses of force, shootings, racial profiling, and First Amendment assemblies, and a discipline subcommittee of the commission can punish officers who violate rules.
But the commission's first year, in practice, saw the police department and city attorney refuse several times to provide answers to basic questions and hand over key information.
In some instances, the commissioners themselves also appeared to be of out order by attempting to conduct impromptu — and unlawful — hearings on matters that hadn't been properly noticed on their agendas. In one case, Commissioner Edwin Prather attempted to question Assistant Police Chief Leronne Armstrong about federal Immigration and Customs Enforcement activities in Oakland, including if OPD had received any recent subpoenas from ICE.
"Commissioner Prather, the discussion about ICE was not properly noticed on the agenda," said Allison Dibley, the deputy city attorney working for the commission at the time. "So, any further discussion would be in violation of the Brown Act."
Prather called Dibley's advice "a problem," and alleged that she was "shielding" police from scrutiny. But there hadn't, in fact, been any notice that the commission would discuss ICE activities in Oakland.
Prather, however, saw the city attorney's effort to shut down the discussion as an unnecessary censure of the commission's ability to discuss timely issues at its meetings. And it was part of a larger pattern in which OPD officials who appeared before the commission said very little of substance and refused to provide basic information about controversial topics with the city attorney backing them up.
For example, at the same meeting, Armstrong and Dibley also shut down a discussion about something that had been properly noticed on the agenda and was clearly within the commission's purview. During a question-and-answer period about a recently published report from OPD's federal court-appointed monitor that touched on numerous OPD policies and practices, Commissioner Harris asked Armstrong if he could provide a list of pending audits and reviews within OPD. In response, Armstrong paused, then looked nervously at the deputy city attorney and motioned toward her to speak on his behalf.
"If you are asking for information that's in the report that refers to ongoing tasks, that would be considered by the city to be confidential," Dibley said. Dibley was referring to the 52 tasks the NSA requires of OPD in order to come into compliance with constitutional policing standards. The NSA's 52 different tasks touch on virtually every aspect of the department, and the ongoing or open tasks that OPD has yet to comply with include several areas that Measure LL gives the police commission specific and far-reaching authority to review and even propose policy changes for. According to Measure LL, the commission has the power to shape any policy that "contains elements expressly listed in federal court orders or federal court settlements which pertain to the [d]epartment."
Larry White, a member of the Coalition for Police Accountability, told the commissioners right after the city attorney shut down the discussion, "Ms. Dibley has said that in the NSA, there are matters that are pending that are confidential, but that's what you need to be dealing with, the matters that are pending in the settlement agreement. If you can't talk about those, your work here … you might as well go home."
That wasn't the last time police officials and the city attorney told the commissioners they couldn't share information with them because of the NSA. But the commission's difficulty in receiving NSA information from the police department is actually a minor problem compared to another issue that came up at the commission's Oct. 11 meeting.
CPRA Director Anthony Finnell presented three investigations to the commission that he was recommending be closed. One of the cases was described as involving police "use of physical force" and another involved an officer "driving under the influence."
Finnell recommended closing both cases with no discipline meted out because the use of force was considered proper and the officer who was driving drunk quit OPD.
The third case was cryptically described with only one word, "truthfulness." But it was apparent that the case involved a complaint made against Chief Kirkpatrick by Brian Hofer, chair of Oakland's Privacy Advisory Commission, regarding false statements the chief made about an ICE raid in August of 2017 in which OPD assisted. Finnell exonerated Kirkpatrick.
Commissioner Dooley immediately questioned Finnell as to why it took one year to complete the investigation, leaving no statutory room for the commissioners to review the case to determine if they agreed in closing it.
And Commissioner Harris interjected with an even more pointed statement. "This information is useless," she bluntly told Finnell. "Useless. Useless."
The commissioners then demanded to know why Finnell had left out even a summary explanation of why his investigators came to the conclusions they did. Finnell's response caused several jaws to drop.
Finnell told the commissioners that according to Measure LL, the commissioners can never see detailed information about an investigation that the CPRA conducts — unless CPRA investigators come to a different conclusion about a case than those of OPD's internal affairs team and the police chief. In that situation, the case goes to the discipline subcommittee of the police commission for a hearing.
"What precludes us from having closed session and reviewing the reports?" asked commissioner Dooley in response.
"You only see personnel records when there's a disagreement between the chief and the agency," responded Meredith Brown, the commission's legal counsel who was appointed by City Attorney Parker.
After that meeting, Grinage of the Coalition for Police Accountability called the commission a "boondoggle."
"It never occurred to me that the police commissioners would have less power than their predecessors," she said, referring to the old CPRB, which was allowed to look at the case files prepared by their investigators in closed-session meetings.
"It wasn't my intention to give commissioners less authority, less ability to review documents than what the old CPRB had," Councilmember Kalb said in a recent interview.
Commissioner Benson said this surprise weakening of the commission's access to investigative files might have been an unintended consequence of the chaotic rush to draft and negotiate Measure LL and that no one ever raised the issue. "CPRB used to see all these files, so the assumption was that we wouldn't be giving up that same power."
As of now, however, the commission has been stripped of this power.
It's unclear if Finnell's refusal to provide the commission with more details about cases played a role in his termination, but on Nov. 8, the commissioners voted in closed session to fire him. Reached by phone the next day, Finnell declined to comment.
But records indicate that there could have been other reasons Finnell was fired. As far back as February of last year, commission Chair Smith, Vice Chair Harris, and Commissioner Nisperos drafted a "letter of reprimand" to Finnell, according to commission records released under the Public Records Act.
Finnell's firing was just one of the departures of key personnel that's impacted the commission in its first year. Attorney Brown resigned in October, for reasons that are also unclear. Commissioner Nisperos, who was by far the most qualified and experienced on the commission — a lawyer who served as a deputy district attorney and manager of the old Oakland Citizen's Police Review Board, among many other roles — quit the commission in October, citing his decision to move to Vallejo.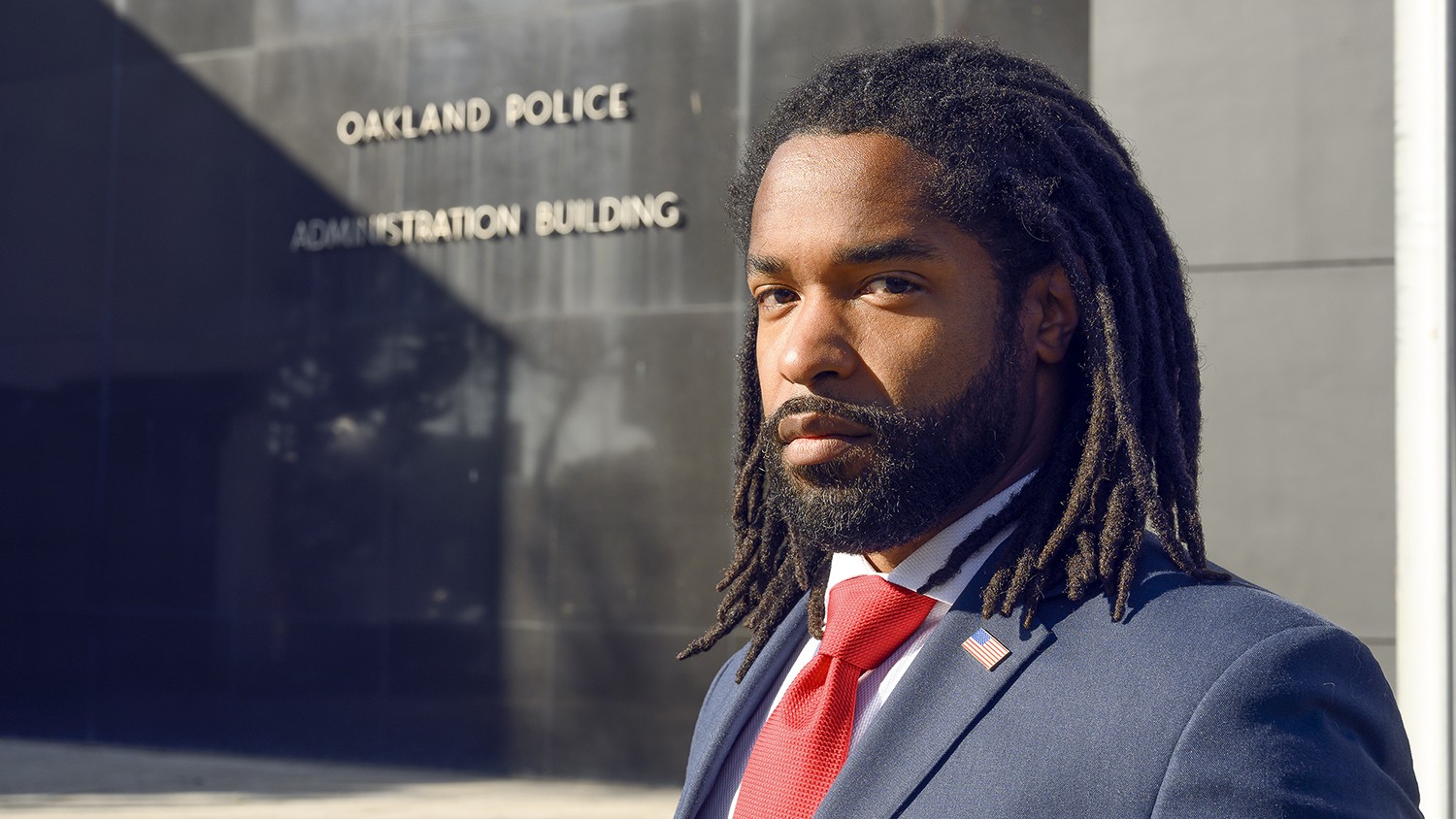 But it was alternate commissioner Dooley's resignation that laid bare the problems the commission has faced and will continue to grapple with. "There have been administrative delays, political objections, a failure to create needed relationships, and a lack of resources promised by Measure LL," Dooley wrote in her letter of resignation. She directed most fault at some of her fellow commissioners.
"Some [c]ommissioners lack an understanding of Measure LL and its core mission and have focused too much attention and energy on ancillary matters and personality conflicts," Dooley wrote. "The [c]ommission could easily have been successful without promised resources if all of the [c]ommissioners had understood what police accountability is and worked in partnership with city leadership to enact the measure."
---

Asked how she would describe the commission's performance so far, Commissioner Benson said, "We have squandered a year of governance. We have to get ourselves back on track."
She said the commission needs to revisit questions about how it operates internally with a focus on meetings that are less hierarchical and can attract more participation from the community.
Henry Gage, who is possibly the closest observer of the commission, agrees. He said the commission's biggest problem isn't the neglect and opposition other city officials have demonstrated, but rather internal organizational dysfunction.
"The commission just needs to do things," Gage said. "In an ideal world, you'd have a city administration that's creating the scaffolding to get them up and running. But they weren't exactly being set up for success."
Gage said that moving forward, it's imperative for the commission to focus its energy and rely on itself to organize its workload and exert its rightful authority. Doing so means completing trainings and setting up the structures that future commissioners will rely on to fulfil their mandate.
Dooley, who had been the harshest internal critic of the commission, still strikes an optimistic tone. But she said the conflicts between the city administrator, city attorney, and commission need to be addressed if this year is to see any progress.
"I really think they can do this," she said. "The mayor, administrator, and commissioners should all sit down and say, 'How can we make this work?' They need to hammer out who is responsible for what and what needs to be fixed."
Still, Dooley sees conflicts that may need to ultimately be addressed through changes to the city charter to remove all ambiguity in terms of who controls the commission's staff.
Kalb agrees on that point. He said a ballot measure in 2020 to clean up Measure LL and determine once and for all who hires and supervises staff, and what information the commissioners can access, is probably needed.
It may have been difficult this year for the commission to focus because of the multitude of distractions they've faced, Kalb said. Crises like ICE raids, officer-involved shootings, and an endless chorus of criticism at their meetings have made it hard for them to envision the bigger picture of what they're supposed to build.
But this crop of police commissioners aren't just police commissioners, they're the first police commissioners. They bear a burden of having to create the structures under which all future commissioners will work.