When Ryan Frigo was a freshman at Oakland Technical High School, he decided to design a T-shirt celebrating his hometown. Frigo, a sixteen-year-old Oakland native, first created the "stOAKed" brand as part of an entrepreneurial program at Oakland Tech led by 
BUILD
, an organization that teaches business skills in high schools. He and a team of classmates won a business
competition
at UC Berkeley with the design, and Frigo subsequently decided to turn
stOAKed
into a full-fledged apparel company. Since 2012, he has been selling stOAKed T-shirts online and has since expanded the business to include, hoodies, beanies, snapbacks, crop tops, and more — with the overall goal, he said, of combating some of the negative perceptions of Oakland. Given the years he has put into his business, Frigo was very surprised last month when he started getting messages about a new T-shirt design that was quite similar to his original idea.
The manufacturer was the
Oakland A's
. 
[jump] As part of the team's 2014 postseason merchandise, the A's are now selling "STOAKED!" T-shirts that highlight the "OAK" in a similar fashion to Frigo's design. Here's a screengrab from this morning from
Shop.MLB.com
: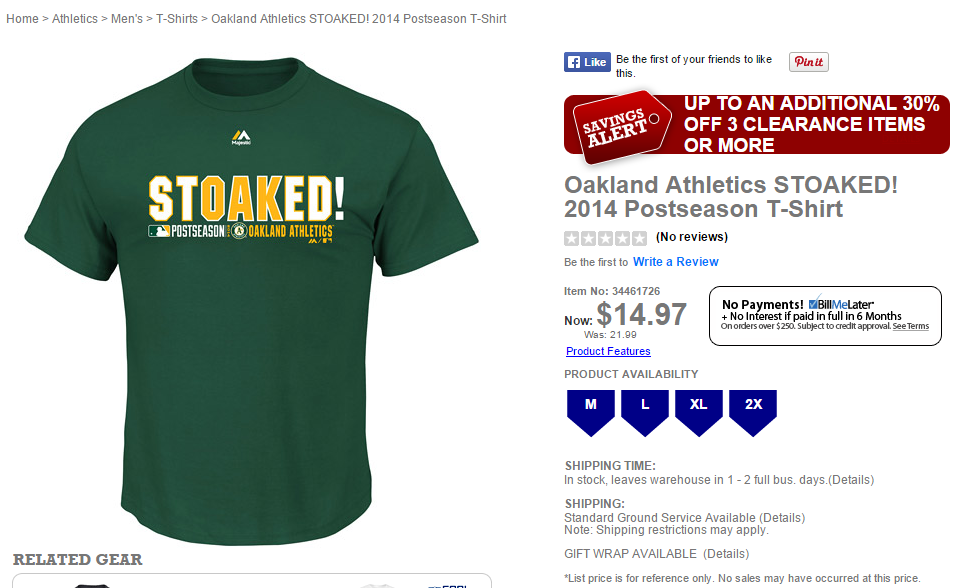 "When I first saw it, I was really angry," Frigo told me by phone today. "They were using something that I highly doubt they created themselves. I highly doubt it's a coincidence."
Here are some photos of Frigo's designs: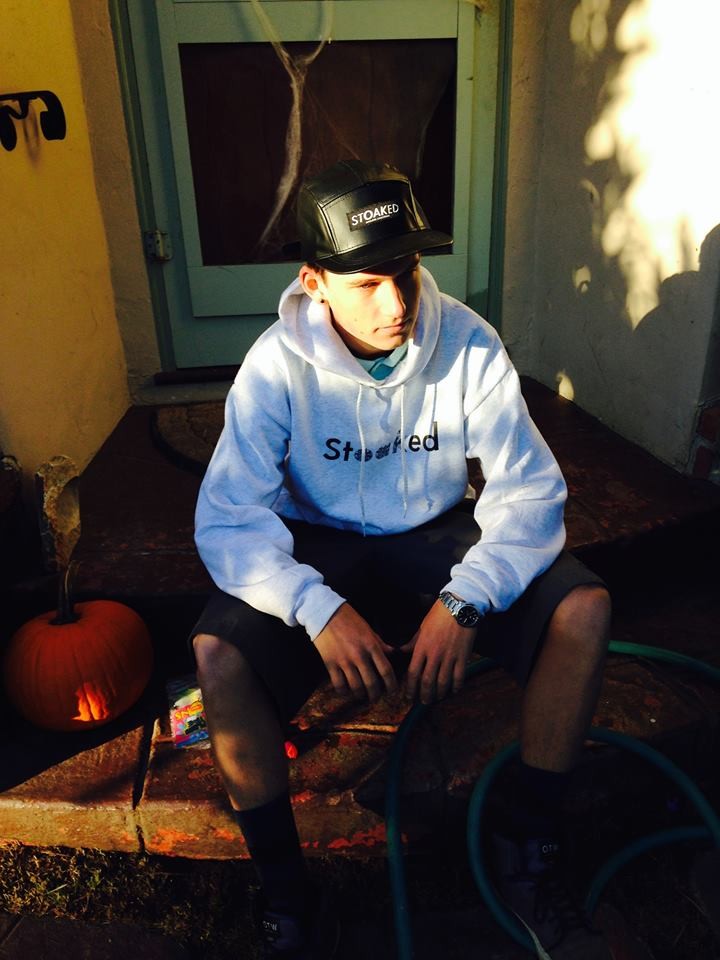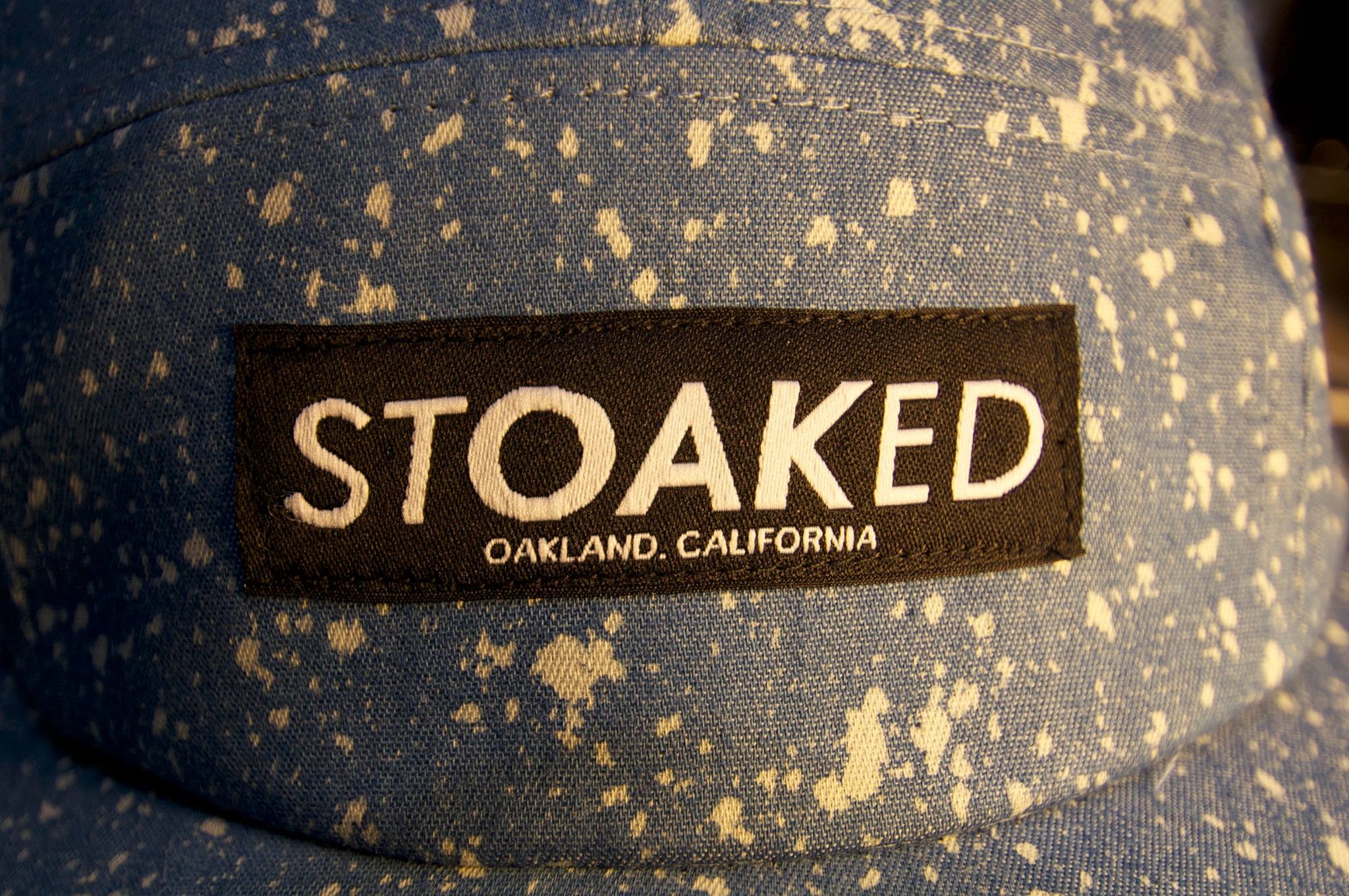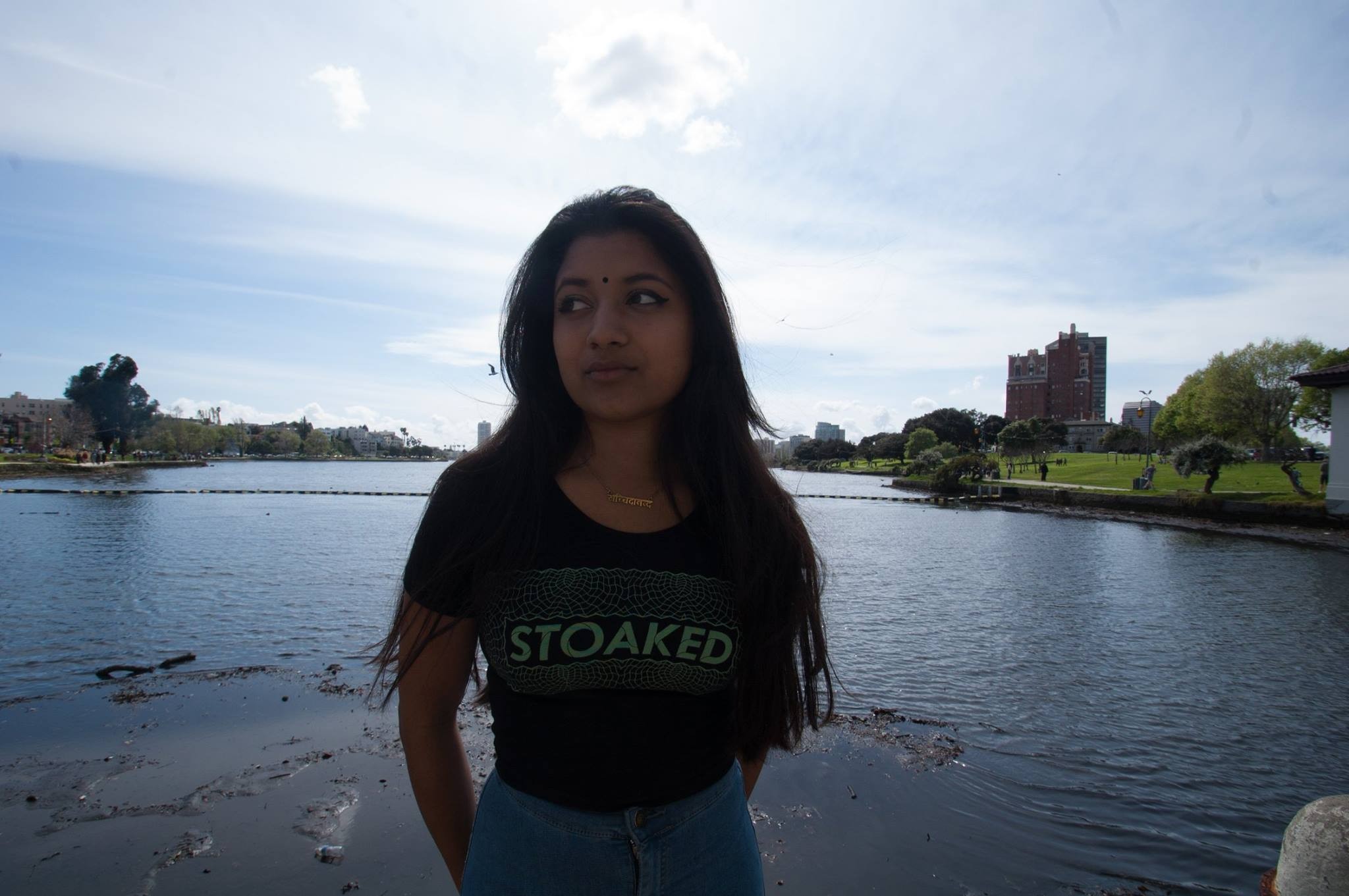 Frigo, who posted about the alleged copyright infringement on his
website
this week, said both his uncle and one of his mentors alerted him to the design a month ago, and that he has since repeatedly tried to get in touch with MLB and A's officials to discuss the matter. But he said he hasn't had any luck reaching any team official with information on the design.
In May 2013, he attempted to register a trademark for "Stoaked," but said he had difficulties due to the fact that there was an existing "Stoked" trademark for a different entity. Still, he said that, based on conversations he has since had with attorneys, he believes that he has "common law" trademark rights to "Stoaked" since he was the first person to use the word to represent Oakland by highlighting "Oak" — in the exact same manner that the A's have now done. 
Even if the A's inadvertently created a very similar design to his, he said the team was negligent in doing its research to determine if the concept already existed. "If they thought of it on their own, the next step would be to see if someone else is using it," he said. Frigo said he suspects it's more likely that the A's were aware of his clothing company and figured they wouldn't get into trouble if they copied the design. "Maybe, they saw it was an Oakland youth who doesn't have a huge corporation like them and said, 'Oh we can probably get away with using it.'" He said that over the last few weeks, he has considered taking some kind of legal action, but knows that it would be an uphill battle. For now, he said he just wants to get the word out about the situation. "It just seemed to be pointless, because it's the MLB and they are a huge powerful corporation. … I don't have the legal resources." (In recent years, independent artists and designers have had increasing difficulties with copyright infringements by large corporations, a topic I covered in-depth in an
Express cover story last year
). 
Frigo sent me
links
to
articles
,
videos
, and his
Instagram account
, demonstrating that he created the stOAKed design well before it appeared in the A's store. He said he's especially frustrated with the situation given that the A's are using his concept to promote sports when his original intention was about civic pride.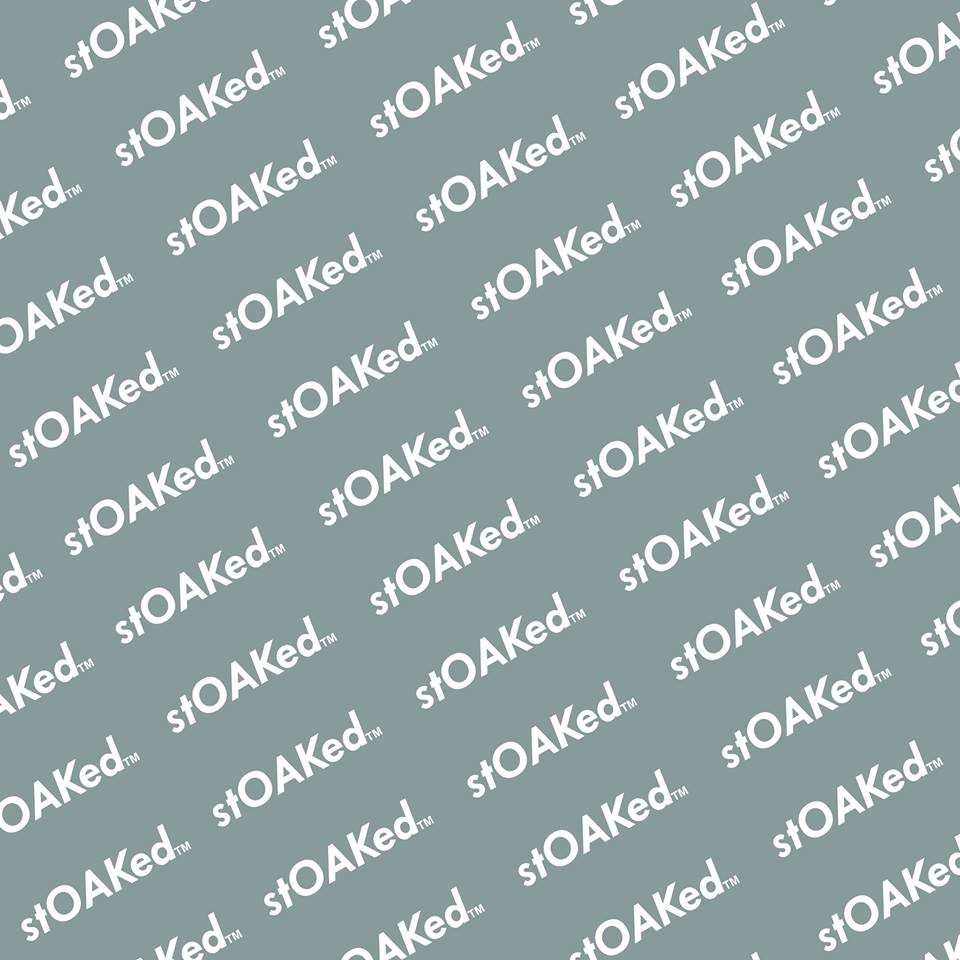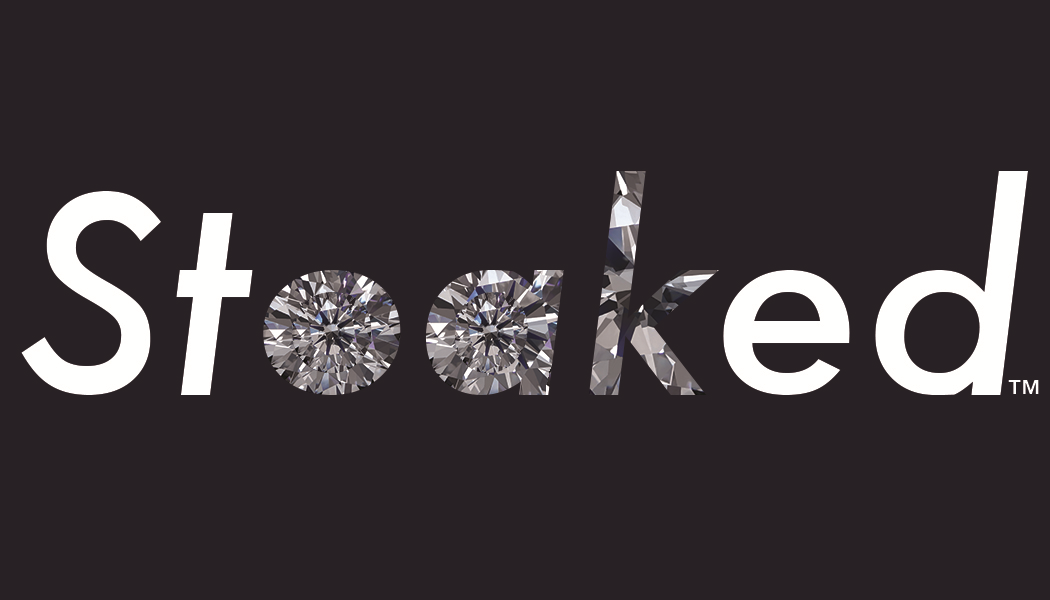 Frigo — who later transferred to the Oakland School for the Arts and has been living and studying abroad in South America since the summer — said he plans to ramp up his business when he returns to the East Bay later this month. So far, he said he has sold roughly 400 stOAKed products, primarily 
online
and also at
OwlNWood
, an
Oakland shop
.
"StOAKed is a statement," said Frigo, who grew up in the Redwood Heights neighborhood. "It's saying, 'I'm proud to come from Oakland." 
An A's spokesperson did not immediately respond to a request for comment today.