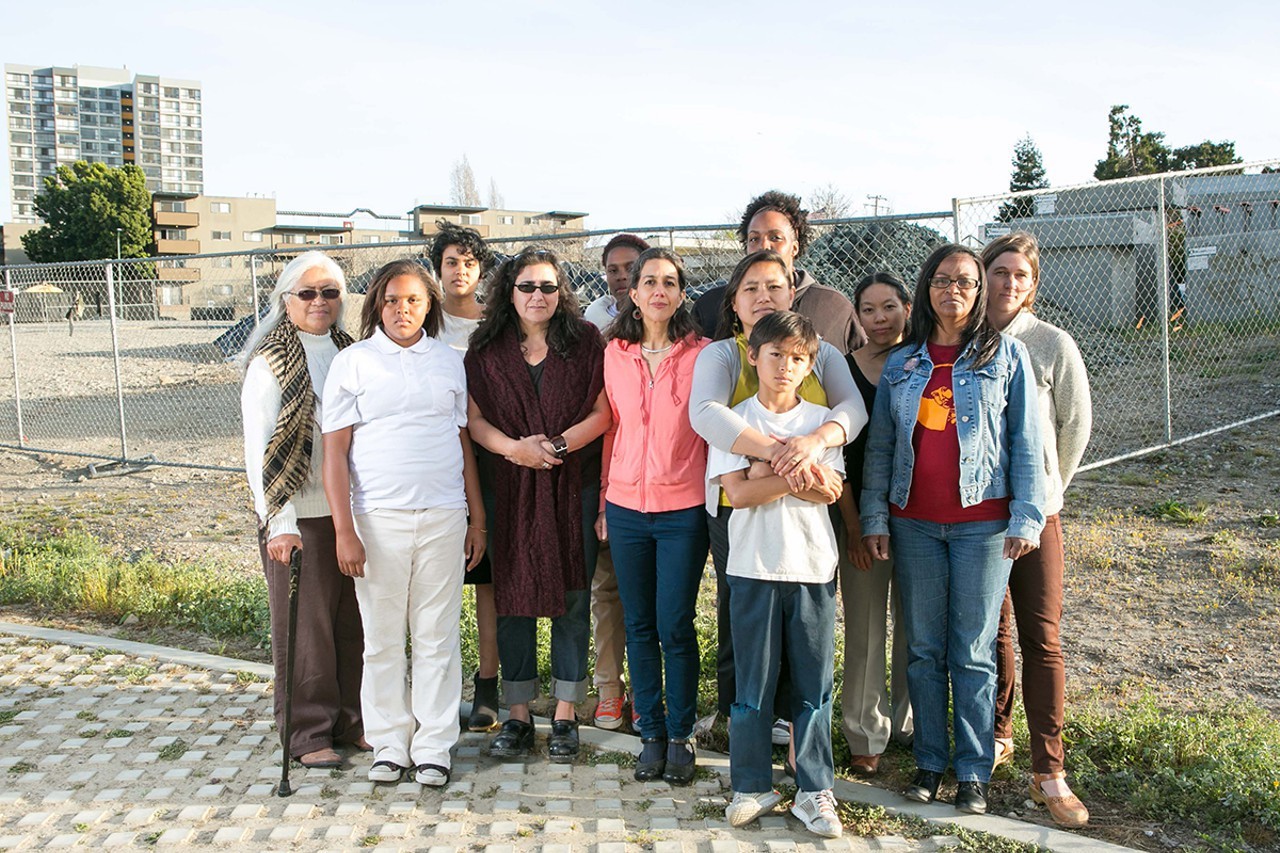 On Wednesday, the Oakland Unified School District board
will consider a proposal
to build affordable teacher housing on the 12th Street Remainder Parcel, the one-acre plot of land near Lake Merritt that was previously going to be developed into a 300-unit luxury apartment tower. In a report to the board, school district staffers wrote that the plan would be a win-win for the City of Oakland, which owns the 12th Street property, and the school district, because it would provide affordable housing and help retain teachers. Furthermore, the plan would add to the adjacent Marcus Foster Educational Leadership Complex, an OUSD development project that will include new facilities for Dewey High School, new sports fields and gyms, and new administration buildings for OUSD.
[jump] The proposal to build teacher housing on the 12th Street parcel would help school district "employees live in Oakland at a time when rents and hosting costs are rising," said Oakland school board member Jody London. "We think this proposal is in the City of Oakland's best interests."   
In 2012, the City of Oakland quietly issued a private request for proposals (RFP) for the 12th Street Remainder Parcel, and the developer UrbanCore was selected to build a luxury apartment tower on the site. But
community protests
, and the requirements of the State
Surplus Land Act
, scuttled that plan and forced the Oakland City Council to re-offer the land to affordable housing developers and public agencies like OUSD.
OUSD's affordable teacher housing proposal comes as Oakland is facing a shortage of teachers. According to recent media reports, Oakland public schools are missing at least fifty teachers and the district is struggling to hire. Part of the challenge is the lack of affordable housing for educators. Although Oakland public school teachers just approved
a new contract
with significant salary increases, their pay is still the lowest among Alameda County's school districts, even though Oakland's housing prices are among the highest in the nation.
OUSD must formally notify the city of its interest in the 12th Street Remainder Parcel before September 12. Other public agencies and affordable housing developers may also submit letters of interest. The city can select whatever partner it chooses, so long as it attempts to maximize the number of affordable housing units built on the site, as the Surplus Land Act requires.
Under the OUSD proposal, the school district would work with a housing developer to build the teacher housing project, London said.
Also, over the weekend, community members from the Eastlake neighborhood and affordable housing advocates held a
"people's planning forum"
outside the Henry J. Kaiser Convention Center where they invited people to brainstorm ideas for how to develop the 12th Street Remainder Parcel.