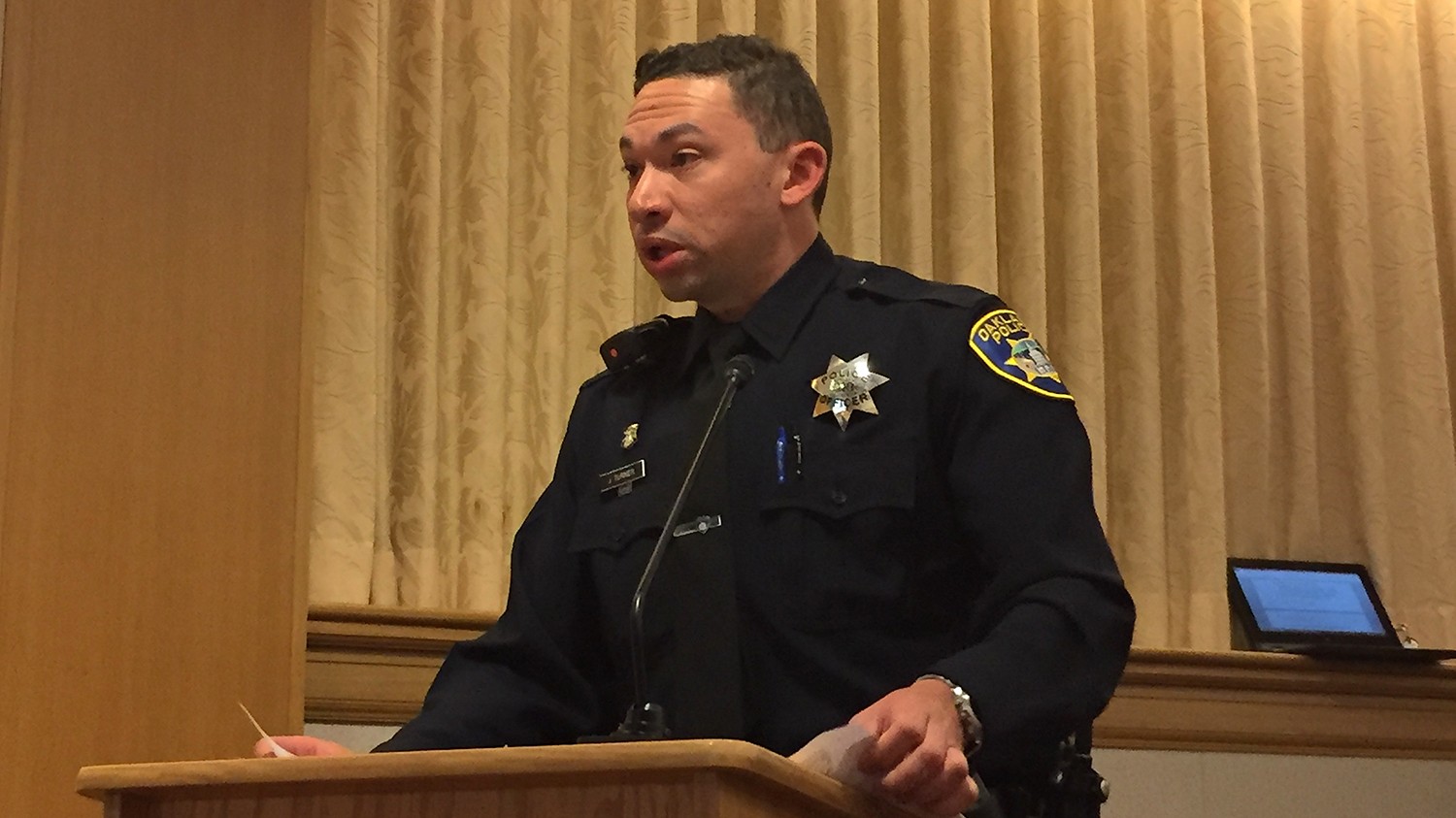 While the problem of mass incarceration has received enormous attention and resulted in reforms to reduce the numbers of people locked up in prisons and jails, there hasn't been an equal focus on two other crucial areas of the criminal justice system. Probation and parole are essentially extensions of jail and prison, and the number of people on probation and parole has exploded in recent decades. Even though they're not in a cage, probationers and parolees are not free. Crucially, most are subject to warrantless searches at any time by any police officer. In fact, to search a probationer or parolee, an officer isn't even required to have reasonable suspicion — the minimal cause an officer normally needs to initiate a stop.
In over-policed communities, these types of searches have long caused friction. That's because cops ask people about whether they are on probation or parole even if they've only pulled them over for a broken tail light or similarly low-level infraction. For those not "on paper," as probation and parole status is sometimes referred to, this question can feel demeaning and disrespectful. In some cases, it also appears to be a direct product of racial profiling.
For those who are on paper, being stopped and suddenly subjected to a mandatory search can be disruptive as well as unnecessary when they may be simply going to school or work.
"If you get pulled over, if you're African American or Latino, and you got tattoos or anything like that, they'll ask you if you're on probation or parole," said Dauras Cyprian. "You have to say 'yes' if you are, because they'll run your name through the computer and find out anyway. And then they'll search your car."
Cyprian served a 26-year sentence in state prison and was paroled several years ago. Today he works with All of Us or None, an organization of formerly incarcerated people pushing for criminal justice reforms.
Cyprian said the police have been known to use probation and parole status to conduct otherwise unnecessary stops and searches. He said the law currently gives police a means of harassing those who are on probation or parole. And Cyprian said it undermines police-community relations.
"It's a trust issue," said Cyprian.
Troy Williams, a media activist and organizer who served an 18-year sentence in San Quentin State Prison, said regardless of the intentions of the police and courts system, these types of intrusive searches constantly remind a person that they're stigmatized. While probation officers, police, and prosecutors speak in terms of "rehabilitating" the convicted, probationers and parolees say their lack of privacy rights can undermine that goal.
"When does my sentence end," said Williams. "When do I get to really be treated like a citizen?"
Now, the Oakland Police Department is reevaluating its probation and parole search policy. It's one of the first police agencies in the state to reconsider how and when its officers ask about a person's probation or parole status and whether or not to conduct a warrantless search.
The policy change comes as one of several responses to a series of Stanford studies that revealed glaring racial disparities among those stopped and searched by the Oakland police.
At a police-community forum earlier this summer at Laney College that was attended by about a dozen juveniles on probation, almost all of them Black, Oakland Police Chief Anne Kirkpatrick was asked by some of the youths why, so often, the first thing out of a police officer's mouth when they approach is, "Are you on probation?"
Kirkpatrick acknowledged that this type of interaction is a problem and mentioned the policy change that's in the works.
The department's existing probation and parole search policy, contained in a training bulletin last updated in 2013, states that officers are "encouraged to focus on developing a rapport with community members and refrain from immediately asking if a person is on probation or parole." It also states that searches shouldn't be arbitrary, capricious, or harassing. In addition, the bulletin advises that the officer's motivation to carry out a search shouldn't simply be to "re-incarcerate the individual" but rather to "prevent any future criminal behavior."
A draft of the new policy adds that officers will now be required to "document articulable facts supporting a decision to search" probationers and parolees. For those who are on probation or parole for committing a violent, weapons-related crime, OPD officers are directed to conduct a search. But the new policy appears to steer officers away from searching a person who is merely on probation or parole for a non-weapons-related and non-violent crime. Instead of automatically searching, the officer is advised to consider the entire context of the stop and whether a search will advance the rehabilitative goals of probation and parole and ensure public safety.
If officers follow this guidance, it would be a significant departure from the practice of virtually every other police department in the state.
"Just because they can do something doesn't mean they should do something," Tim Birch, OPD's research and planning director, said at a recent police commission meeting where the policy update was discussed.
Birch said that routine warrantless searches don't advance the department's new focus on intelligence-based policing, which seeks to focus the city's stretched police force on actual known criminal activity.
Officer Joseph Turner, the main author of the department's revised policy, described how a probation or parole search figures into the new intelligence-based policing strategy. As an example, he told the police commission that if there was an uptick in armed robberies in a particular area, the department might look to see if anyone convicted of the same type of crime was recently released from prison or placed on parole in that neighborhood. If the person matches a physical description of the suspect, the police might find them and conduct a warrantless search.
But if someone who happens to be on probation for a non-violent crime is pulled over for a traffic infraction, the department's new policy doesn't necessarily require a search be conducted.
"Just because you happen to be on probation or parole doesn't mean you have a connection to criminal activity," said Turner at the police commission hearing.
Still, many are hesitant to call the police department's changing approach progress.
"It's disingenuous," said John Jones III.
Jones, a formerly incarcerated Oakland resident who has become a leader on criminal justice issues, said the real problem begins with the disproportionate number of Black people stopped by the police in Oakland.
Many stops are initiated before an officer knows the identity of a person, let alone their probation or parole status. And the majority of stops are of Black and Latinx people.
"I've been pulled over while I was on paper and while I was not on paper, and they asked the question each time," said Jones, who is Black and grew up in East Oakland.
Jones said the revised probation and parole search policy will do little to address what he called the "primary problem" with the police department's relationship to the community.
According to stop data maintained by OPD, 62 percent of all people stopped by the police are Black, even though Oakland's Black population is only 24 percent of the city's total.
Detailed analyses conducted by Stanford researcher Jennifer Eberhardt has shown that racial bias is one underlying reason why so many Black people are stopped. Furthermore, the Stanford team has also revealed how a person's race influences the way a police officer interacts with them.
For example, the Stanford team found that the police tend to use more "severe" legal language when talking to Black people, and that officers frequently inquire about Black people's probation and parole status.
Zachary Norris, the executive director of the Ella Baker Center, said he also doesn't think the new policy is a major departure from the past.
"We still are going to have a policy that allows for a lot of discretion by officers," said Norris. "We have a police department that has a long history of abuse and racial profiling. So much more is needed from the police department's top brass to ensure that abuse and harassment ends."
Norris said a real reform would actually do away with searches of probationers and parolees simply because of their status. Instead, Norris said a search should only be conducted when an officer has reason to believe the person is involved in a crime.
Several members of Oakland's police commission agree with Norris and want to see the new policy go further.
However it's changed, any tweak to OPD's probation and parole search policy will mainly impact Black and Latinx people. Black people account for a grossly disproportionate number of the total population on probation in Alameda County: While only 11 percent of the county population is Black, 47 percent of all the adults on probation last year were Black, or about 4,249 individuals. For juveniles, the disparity is even more extreme, with Black boys and girls accounting for 67 percent of the youth probation population, or 972 individuals. The over-representation of Black people in the probation system reflects broader racial inequalities in the criminal justice system.
Maureen Benson, an alternate member of Oakland's police commission, said that another reason to reduce the discretion of officers to search people simply because of their probation status has to do with these systemic inequalities. Many people take plea deals that include probation, even when they're innocent, simply because they are too poor to afford bail and an attorney to fight their case.
While Benson praised OPD's willingness to reform some of their most fundamental policies, she also said the department should do more to incorporate feedback from the people most affected. This includes cops, but people on probation and parole should also be consulted about how the police can reduce racial profiling and unnecessary and intrusive searches.
Birch told the Express that the policy is a work in progress, and that it must go to a meet and confer process with the Oakland Police Officers' Association union before it's published in a training bulletin and put into practice.
For Williams, it's a step in the right direction, even if it's a small step.
"This is one way for the police to improve their relationship with the community, by not treating someone like a suspect just because they had a conviction years ago and came home on probation or parole," he said. "I think that will mean a lot to a lot of people.