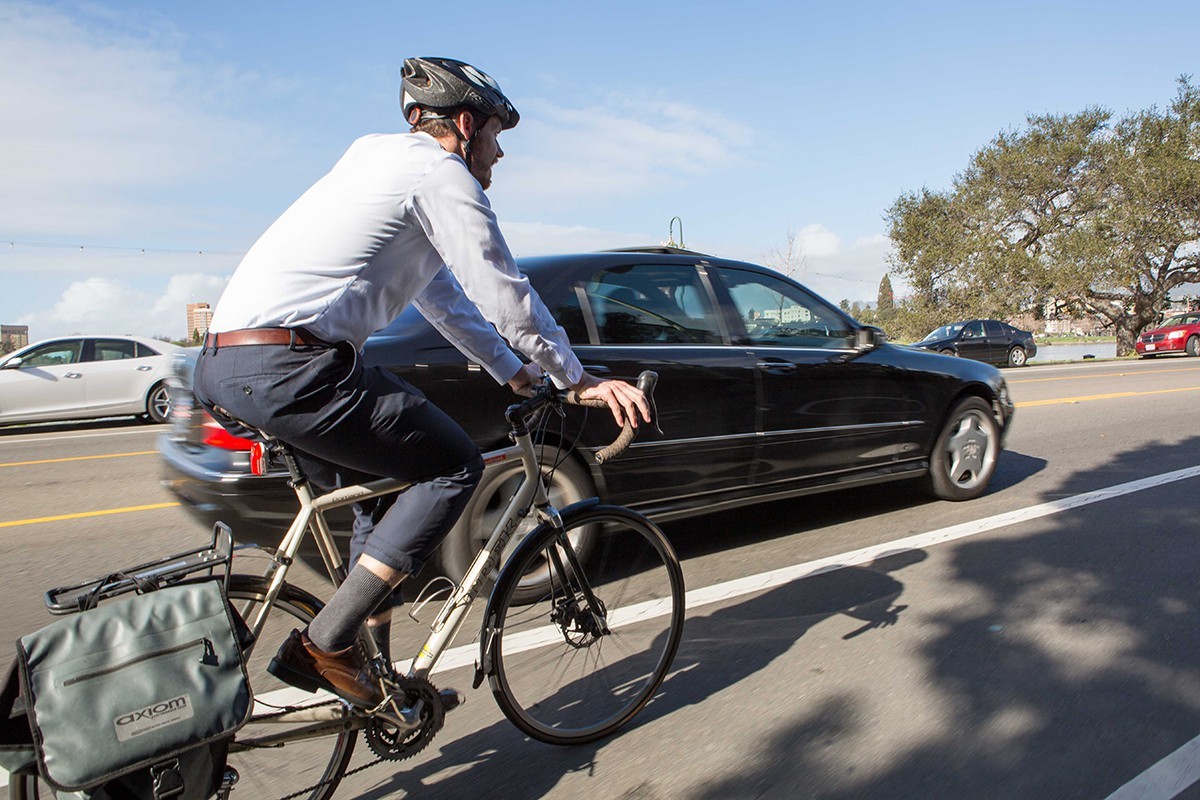 Oakland is one of the best cities in the United States for outdoor enthusiasts, according to a new
analysis from SmartAsset
, a personal finance technology company. The New York-based firm evaluated cities on five factors: parkland as a percent of land area, acres of parkland per resident, "water area" as a percent of total area, air quality, and the percent of commuters who walk or bike to work.
Out of the hundred most populous US cities, Oakland ranked number seven — with Honolulu, Anchorage, and New Orleans taking the top three spots. Of the five metrics, Oakland received the highest ranking — fifteen out of one hundred — in parkland as percentage of total city land area, and the lowest in air quality, according to SmartAsset data editor Nick Wallace.
"One of the things that we're always looking at is helping people find the best place to live," Wallace said. "A lot of people think about what might be close to the city… We wanted to focus on what's actually in the city itself."
[jump] About 6,000 acres of Oakland's total 33,181 acres (excluding airports and railyards) — roughly 17 percent — consist of parkland, according to a 2015
report
by The Trust for Public Land's Center for City Park Excellence. Of the parkland, about 84 percent is largely undisturbed and retained for its ecological value, as opposed to constructed for human use (such as a playground or sports field).
San Francisco ranked number ten on SmartAsset's list, with parkland making up 19 percent of the city's 29,980 acres. Only 54 percent of that parkland, however, is considered natural. Fremont, the only other East Bay city in the top 25 of the ranking, has just under 50 percent natural parkland. In Anchorage, the number two ranked city, natural parks comprise more than half the land.
The air quality rankings in the analysis are based on an
Environmental Protection Agency index
 (from zero to five hundred, with higher rankings signifying worse air quality). Oakland's air quality index is 48, which means the EPA considers overall air quality in the city to be "good," although conditions vary from one neighborhood to the next. Earlier this year, for example,
East Oakland residents
succeeded in pushing for the reroute of polluting trucks from residential streets.
Nearly 7 percent of Oakland workers walked or biked to work between 2008 and 2012, according to the US Census Bureau. Oakland currently has various initiatives underway to expand bicycling infrastructure in the city, including protected bike lanes and other safety improvements on
Telegraph Avenue
, and plans to install new bike lanes on
Grand Avenue
.