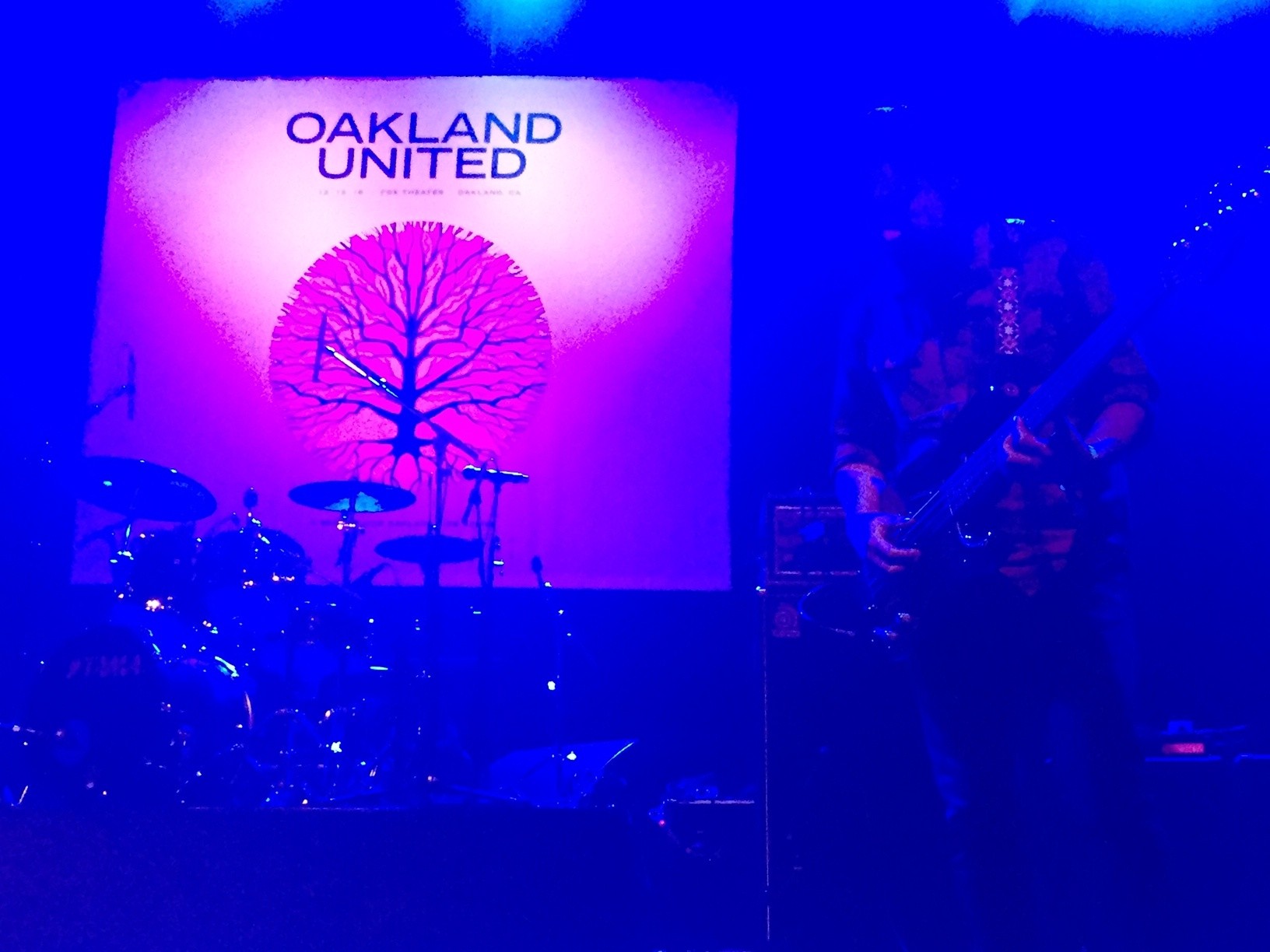 Hieroglyphics. Primus. Tycho. The Coup. Tune-Yards. More than two-dozen local artists and speakers took to the Fox Theater's stage last night for a packed-house Ghost Ship fire benefit concert. The gathering, "Oakland United: A Benefit Supporting Oakland Fire Relief," is estimated to have raised north of a quarter-million dollars for the
Gray Area Foundation for the Arts Oakland Fire Relief Fund
.
Performers and speakers delivered powerful messages on the vitality of the Bay Area music and arts scene  — and how important it is to protect spaces safe for this often vulnerable community.
"This is the longer-term impact from this tragedy and I doubt any of the people that we lost want this to be happening right now," Josette Melchor, emcee for the evening and executive director of the Gray Area Foundation for the Arts, told the
Express
. "It's really important that, in their memory, we work to keep these places safe so that this doesn't happen again."
Oakland artist Xavier Dphrepaulezz, who performs as Fantastic Negrito, explained how his latest album,
The Last Days of Oakland
, goes to the heart of this message. "If you are from the cities of Oakland or San Francisco, if you grew up there, you may not be able to live there," he told the
Express
. He said that the city needs to do more to protect artists. "That's who made this city cool. This shit wasn't cool by default."
Dan Deacon, the only non-local artists on last night's bill, was emotional backstage after his set: "As someone who doesn't live in Oakland, but who is par of the DIY community … people are feeling this all over the world. There's solidarity there for your loss. … It's hard to talk about, I can't imagine what people are going through."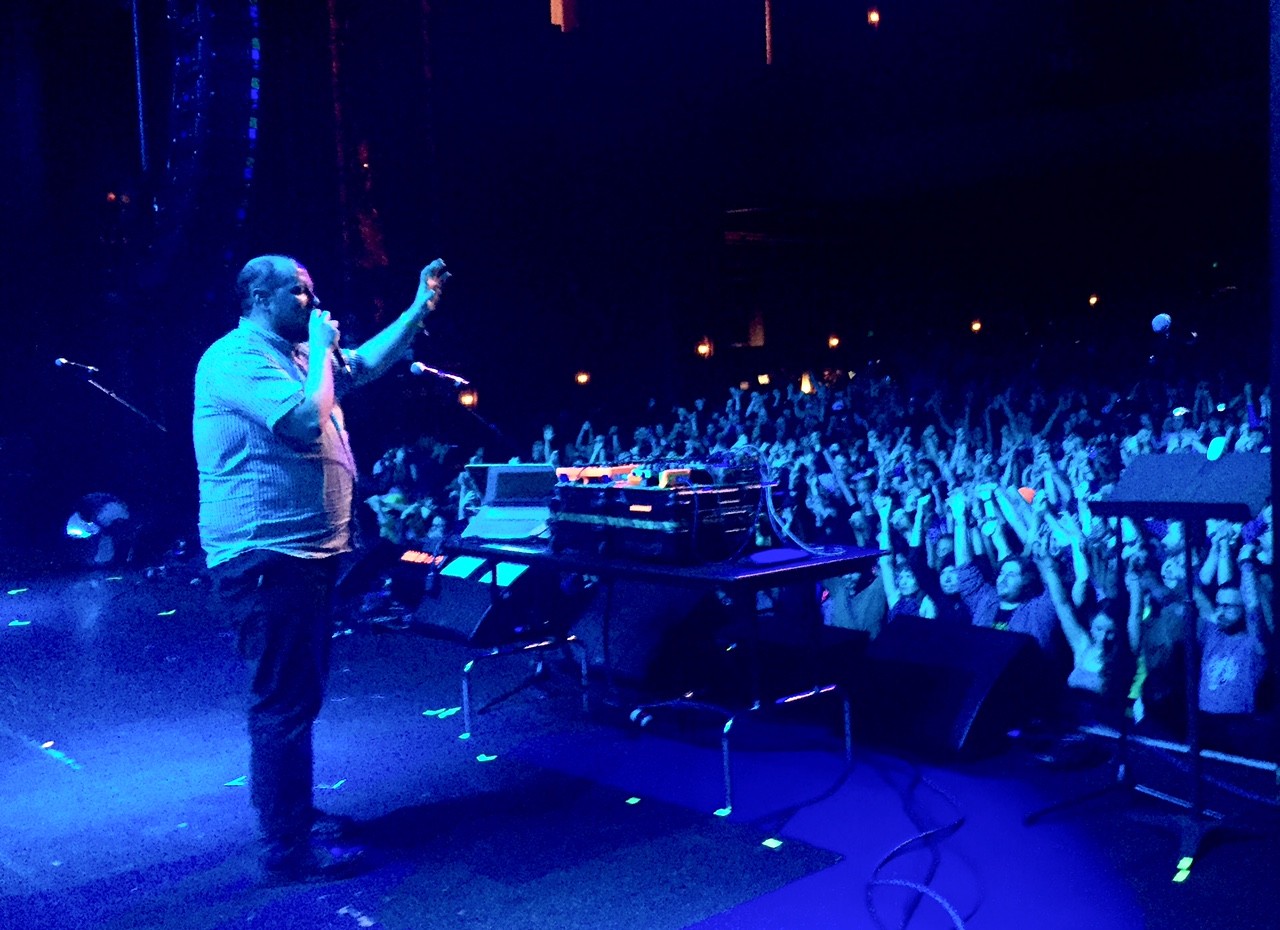 Deacon, who hails from Baltimore, also played a set at Starline Social Club after the concert.
The benefit was put together in a matter of days by Noise Pop, Another Planet Entertainment, and Paradigm Talent Agency. Other performers included Rogue Wave, Conspiracy of Beards, Beats Antique, Geographer, Thao Nguyen. There were speakers in between the performers two-to-three song sets, including
Express
contributor Sam Lefebvre; you can watch his message
here
.