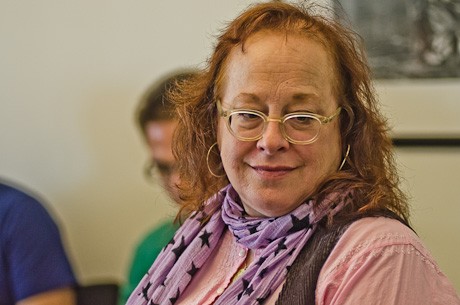 Oakland Local
announced today that it will temporarily suspend publication starting June 15 while it seeks replacements for its management team. The announcement came after editor and publisher Susan Mernit, associate publisher Margaret Lucas, and managing editor LaToya Tooles decided to step down from their positions.
See also:
The Bold Italic Quietly Goes Out of Business
[jump] "[Running Oakland Local] is a rewarding task, one with huge value to so many people in our city, but one the current team is ready to move on from," Mernit wrote in a blog post today.
Oakland Local describes itself as a mission-driven, nonprofit publication that offers local news and culture coverage, often with an emphasis on social justice and education. (Full disclosure: I have freelanced for Oakland Local in the past.) Mernit co-founded the publication six years ago as part of the larger nonprofit Center for Media Change. She also serves as the CEO of Hack the Hood, an organization that provides career training to local, lower-income youth interested in marketing and technology. 
While Mernit cited her need to devote more time to Hack the Hood, not finances, as her reason for leaving, Oakland Local's
Request for Proposal
emphasizes the need for a sustainable business model. The website averages 250,000 page views per month and costs $50,000 to $75,000 to operate. The Request for Proposal asks candidates to commit to raising between $75,000 and $150,000 from a combination of grants, donations, and advertising, and to come up with a long-term funding strategy. 
"Many sites have suspended publication for a few weeks to a month without any penalty," Mernit told
KQED
, a news associate of Oakland Local. "We did it last September when we redesigned the site. I don't think this necessarily means it's shutting down, but part of that is really contingent on the response of the community."
It is unclear how long it will take Mernit and the board of Center for Media Change to find a new editor and publisher, but she says it is doubtful that one will be in place by June 15. The site will continue publishing content through June 15 and then will become static indefinitely after that date. 
With The Bold Italic and
San Francisco Bay Guardian
recently shuttered, Oakland Local's indefinite hiatus means one less voice in the Bay Area's media landscape.