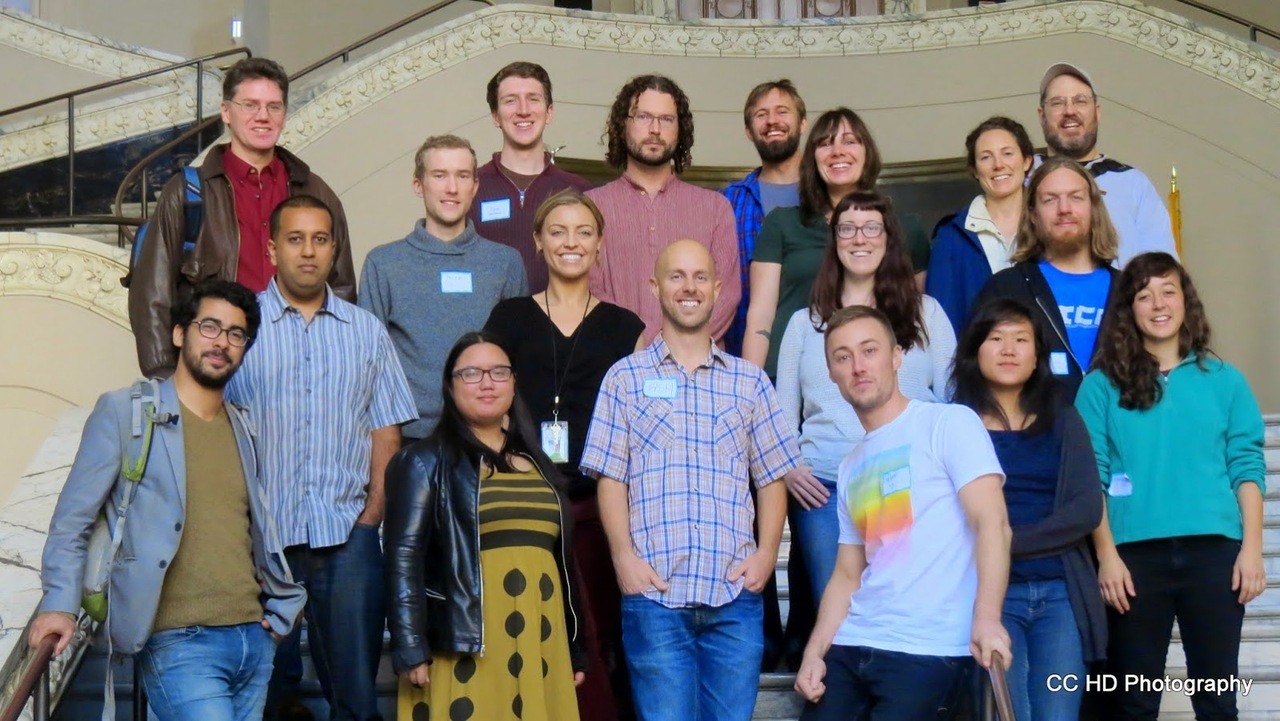 It's 2015. We live in the era of Big Data, and there's an app to fulfill seemingly every want and need. We have mobile access to software that shifts through vast troves of information in real time to provide all kinds of goods and services. Hail a cab? There's
an app for that.
Track satellites and comets? There's
an app for that.
But if you're trying to look at the money behind California's local politics, it still feels like the pre-Internet era.
Lots of local jurisdictions don't provide online access to campaign finance statements. Many still rely on paper filings buried away in clerk's offices, forcing journalists and activists to physically request forms and laboriously read through them to figure out who's giving money, who's taking it, and how the all-mighty dollar influences democracy at the local level.
A team of civic-minded hacktivists and government ethics watchdogs, many of them hailing from Oakland, wants to change this. "OpenCalifornia is a coalition of Code for America brigades (local volunteer civic hacktivists) shining light on the sources of money funding local elections," explains the
group's project page
on the Knight Foundation website.
[jump]
The goal of OpenCalifornia is to build the first single repository for all of California's local campaign finance data, and to develop an app that will allow muckrakers and watchdogs from San Diego to Siskiyou to research and understand money in local politics. It's a big project. California has 58 counties, 482 municipalities, and hundreds more special districts and school boards, all of which are governed by elected officials who raise cash to run for office.
OpenCalifornia hasn't obtained funding yet, but the group hopes the Knight Foundation, which deals out millions a year to support journalism, will underwrite their efforts.
OpenCalifornia's team includes John Osborn, formerly of the
 Express
. The project benefits from the knowledge and talents of numerous other Oakland residents including Lauren Angius, a staffer with the Oakland Public Ethics Commission, and Michael Ubell, Tom Dooner, and Sam Higgins, engineers based in Oakland. Oakland residents Elina Rubuliak and Amanda Richardson are working on the app's design, and Howard Dyckoff and Phil Wolff, both also hailing from Oakland, are heading up growth and outreach efforts.
Whitney Barazoto, executive director of the Oakland Public Ethics Commission, and Eddie Tejada, a member of the Commission, are advisers to OpenCalifornia.
When it's all up and running, OpenCalifornia will probably look a lot like
Open Disclosure Oakland
, the campaign finance database and app that provided, during Oakland's last election cycle, the first ever bird's eye view of political money that flowed into the mayor's race.