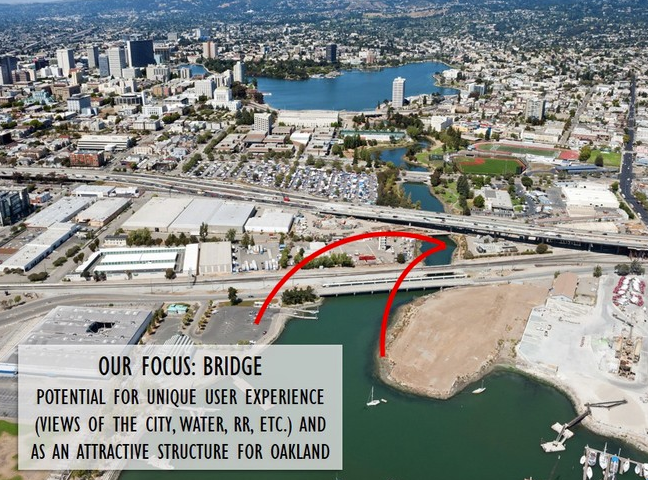 Biking from Lake Merritt to the San Francisco Bay Trail could get a lot easier, with the help of a new transportation grant that will enable the city to push forward with its plans to build a bicycle and pedestrian bridge. City officials announced yesterday that the Bay Area Metropolitan Transportation Commission, the regional transit agency, has awarded Oakland a $3.2 million grant to go toward the design of a bridge that would connect Lake Merritt's bike and pedestrian paths to the Bay Trail path. The project would help close a significant gap in the city's bike and pedestrian transportation network, Oakland's Public Works Agency said in its announcement of the new funding. 
The proposal is to construct a bridge that would go under the Interstate 880 freeway and over the Union Pacific Railroad tracks. Currently, there is no direct way to get from Lake Merritt path to the Bay Trail, but according to the city, people often illegally cross the railroad tracks anyway. The alternative for cyclists and pedestrians is to travel more than one-half mile out of the way on a route that involves going under a freeway underpass and crossing a truck route.  
[jump] The $3.2 million grant is part of the transportation commission's larger investment in non-motorized transit projects; the agency awarded a total of $30 million to nine projects in the Bay Area. 
Here's a map from the city of the Oakland project area: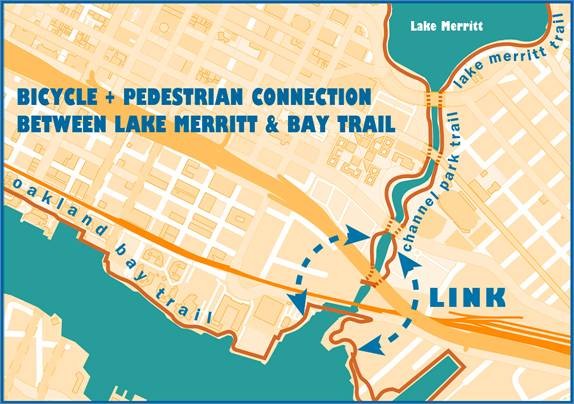 And another map from
presentations earlier this year
 about the site: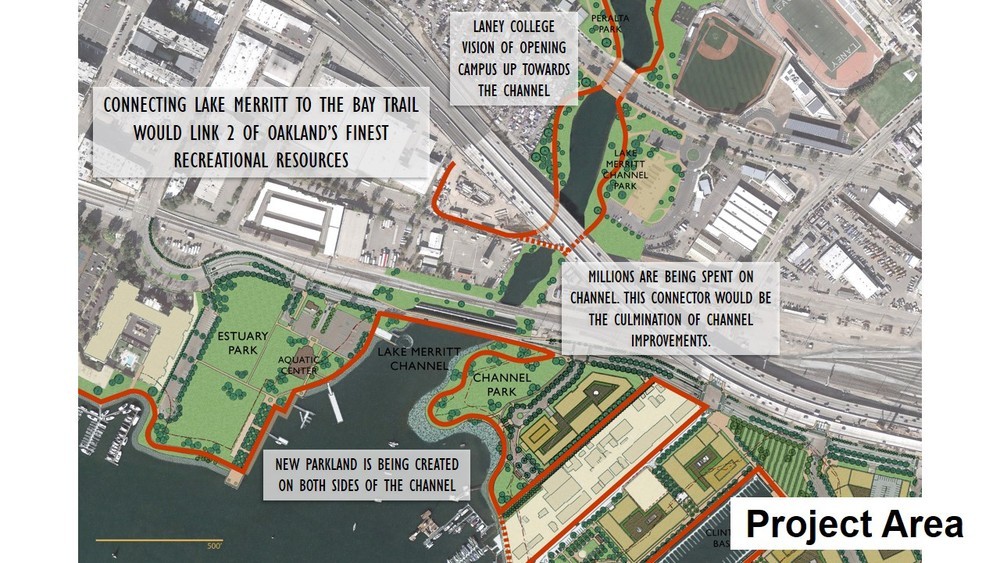 Here are some photos of the
current conditions
at the project area.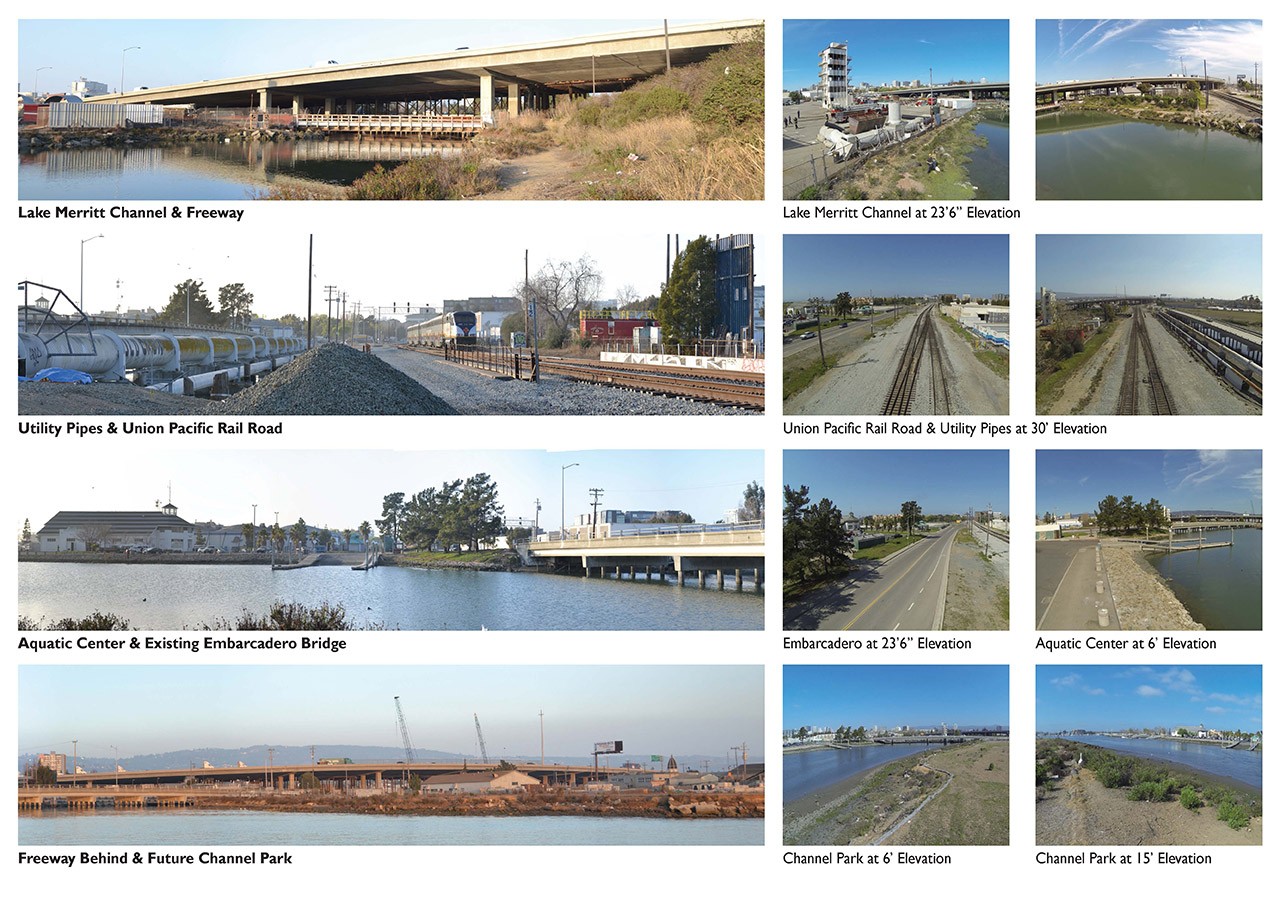 Mayor Jean Quan said in a statement announcing the grant: "Oakland's reputation as one of the most bicycle-friendly cities in the nation continues to grow and I am delighted that this funding will help us build on both our cycling infrastructure and the great beauty of Lake Merritt."
The good news for cycling infrastructure comes as bike advocates and city officials continue to
debate proposed bike lanes for Telegraph Avenue
. 
For more on the Lake Merritt to Bay Trail project, visit 
lm2bt.com
.