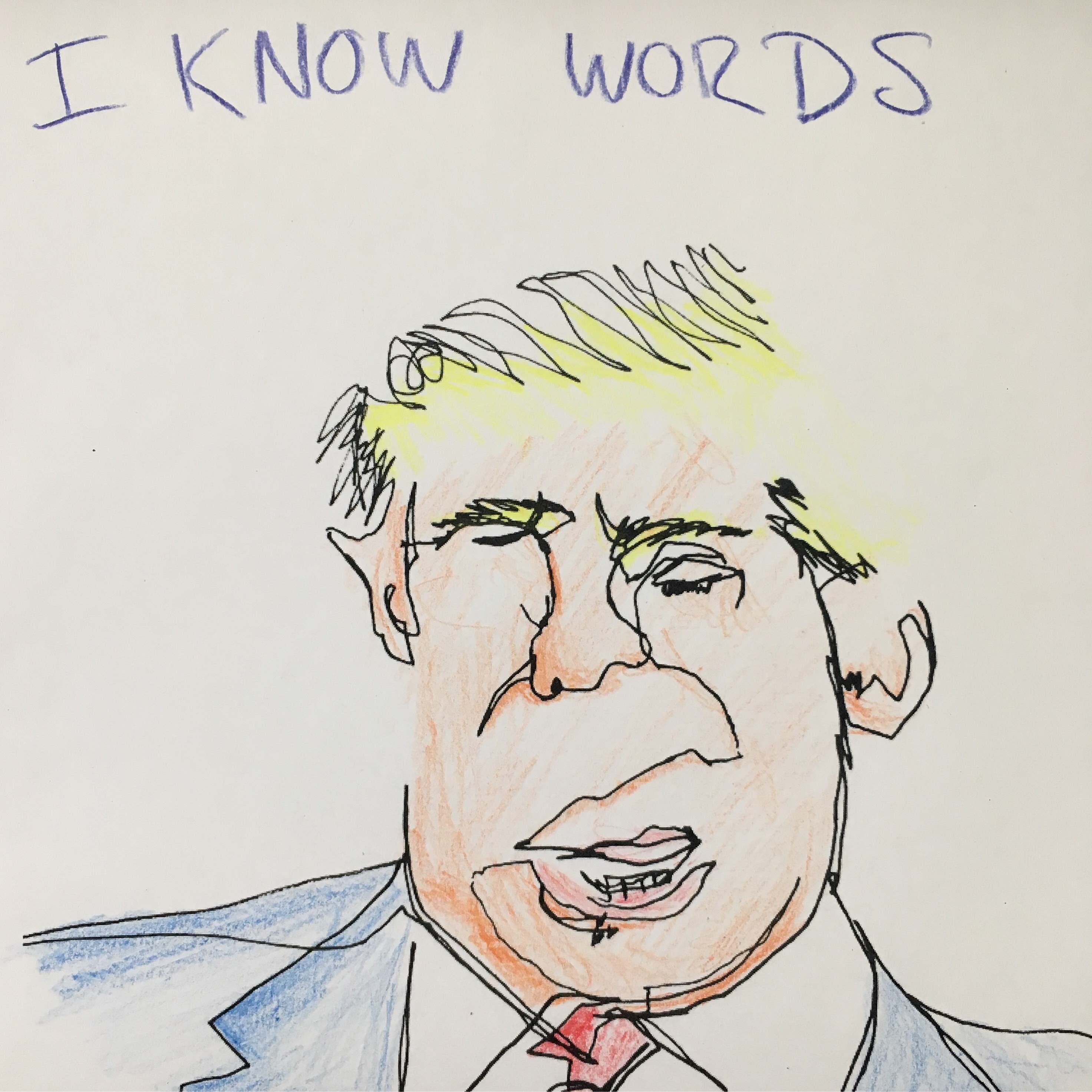 Oakland designer Joey Yang released a
Donald Trump coloring book
this past Tuesday. His modest goal was to share some admittedly ghastly images of the Republican blowhard and maybe raise money for a good cause. But, in less than three days later, his project has really taken off, already 
bringing in north of $4,000 in sales and donations
 for a local immigrant-services nonprofit.
Yang says the donations — and also the drawings that people are sharing from his book on Facebook and Instagram — have been "overwhelming." 
"I've had a lot of folks reach out personally to share their stories, which has been really heartwarming," he wrote in an email interview with the
Express
 this morning.
[pullquote-1]Proceeds from the sales of his coloring book go to International Institute of the Bay Area, which provides legal services to immigrants, in addition to assistance with green cards, citizenship applications, visas, and more. Yang, whose parents immigrated to American thirty years ago, says it's been encouraging to get response from people who actually use immigration services.
The book itself, called
Make America Colorful Again
is what Yang describes as a "A Donald Trump coloring book, badly drawn." Indeed, the images of Trump might be described as janky or, in via an academic lens, deconstructed.
"I think my poor drawing skills are the most appropriate for Trump, because I think the quality of my drawings would be roughly equivalent to the quality of his presidency," Yang explained.
The designer runs promotions at KALX 90.7 FM for his day job. He also deejays for the station, and described himself as "generally a dumb person who loves making bad things, because bad things are easy to make a fun to laugh at."
Even so, it must suck to have to draw so many sketches of Trump, right?
"Trump's actually pretty fun," Yang admitted, "because when his features come out badly, he really looks bad."
He says there's no plans for additional coloring books. But, if he had to do another one, it'd be DJ Khaled.
"He's the son of Palestinian immigrants and had to change his producer name from Arab Attack after the 9/11 attacks so he wouldn't get harassed," Yang wrote. "I look to him as an immigrant success story, especially because the music business isn't always too friendly. Also, he's the best."
Check some some more of Yang's Trump coloring-book treatments below (mine is the last one):