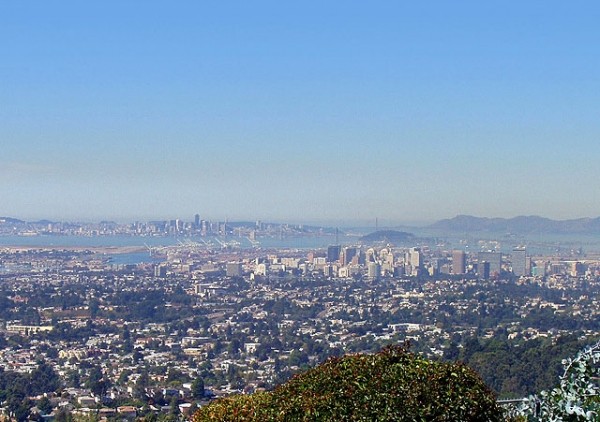 Last April, when Annie Campbell Washington announced that she wasn't running for reelection, it was immediately apparent there would be intense competition for her council seat. Sure enough, six candidates are now running to replace her, and depending on the outcome — along with results in districts 2 and 6 — Oakland's legislative power balance could change.

Over the past four years, Campbell Washington often sided with Mayor Libby Schaaf on major policy questions. And as the councilmember representing the Montclair, Laurel, and Dimond districts, Campbell Washington was more moderate than some of her council colleagues on issues like renter protections and police reforms while championing public health.
During the past several months, Campbell Washington and Schaaf have attempted to find a candidate to back for the seat. Initially, they both supported Chris Young. But Young dropped out of the race after he was criticized for misrepresenting his status as an attorney after he was suspended by the California State Bar. So, Campbell Washington and Schaaf then threw their support behind Charlie Michelson, a retired ship supply company CEO who jumped in the race as a relative unknown but pledged to make the Oakland City Council his full-time job.
"It's about giving back to the place that's done so much for me," Michelson said in a recent interview. But last Sunday, Michelson suddenly and surprisingly dropped out of the race. In an email and Facebook post, he wrote that he had to quit for "deeply personal reasons." Michelson, who the Express interviewed twice, once for this report and once for its endorsement process, didn't respond to an email seeking further explanation.
Michelson's departure leaves the field of six remaining candidates as wide open as ever. It's anyone's race at this point, but topping the field are three women who have endorsed each other as a slate — Sheng Thao, Nayeli Maxson, and Pamela Harris. The three are each urging voters to select the other two as their second and third picks on their ranked choice ballots. And all three likely would take a more progressive approach to policy than Campbell Washington did.
Currently the chief of staff for city councilmember Rebecca Kaplan, Thao has lined up endorsements from major labor unions including SEIU 1021 and the firefighters, and from political leaders like Assemblymember Rob Bonta, D-Alameda.
A single mother, daughter of refugees, and resident of the Laurel, Thao said Oakland needs to dramatically increase efforts to address the housing and homelessness crises. One program she intends to fund is the Henry Robinson Center model, which places homeless people into single-room-occupancy (SRO) housing, where case workers help them seek employment, benefits, and long-term housing. Oakland purchased a second building this year to create another Henry Robinson center, but Thao said a third and even fourth are needed.
On housing, Thao said Oakland needs more infill and transit-oriented development. She pointed to parts of MacArthur Boulevard in the Laurel where denser housing should be built but said the council needs to act quicker to upzone areas.
Thao is less ambiguous than other candidates when it comes to rent control. "If Proposition 10 is passed, I feel we need to implement stronger measures," she said, referring to the state proposition to eliminate restrictions on local rent control. She said rent control should be extended to single-family rental homes, and Oakland should adopt a 20-year rolling period on new construction to cover more units (much like Berkeley is proposing).
"I would also be in favor of vacancy control," she said, referring to a restriction on landlords' ability to raise rents on vacant units.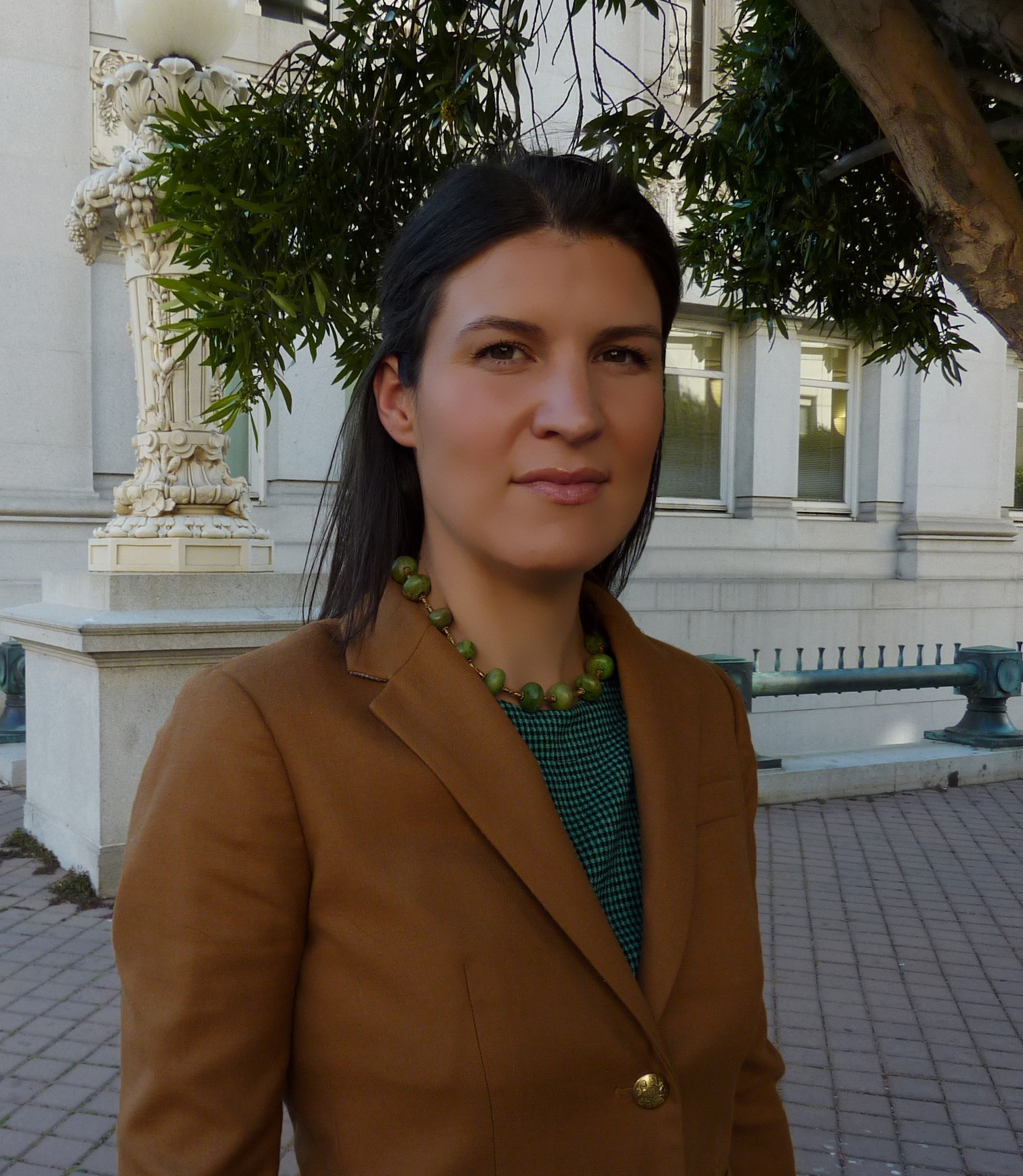 Maxson is a policy wonk who has worked for former state Sen. Mark Leno, D-San Francisco, and did a short stint for Campbell Washington before Maxson became the executive director of the Alliance for Community Development, an economic development nonprofit.
Endorsed by state Sen. Scott Wiener, D-San Francisco, Oakland Councilmember Dan Kalb, and former Mayor Jean Quan, Maxson said she believes one way to better incentivize affordable housing construction is to adjust the city's impact fees. "I'm going to push for more transparency around developers' books and see if the numbers really pencil out," she said, referring to the financial barriers that developers often claim prevent them from building affordable units.
She also believes that community land trusts could help take housing out of the "speculative market," thereby addressing the housing crisis — if government provides support.
Both Maxson and Thao are also well-versed in District 4's unique problem: fire safety. While the fire prevention district is now defunct, they said there's opportunity to create short-term funding to reduce fuels while exploring long-term solutions, possibly including a regional district in partnership with other governments.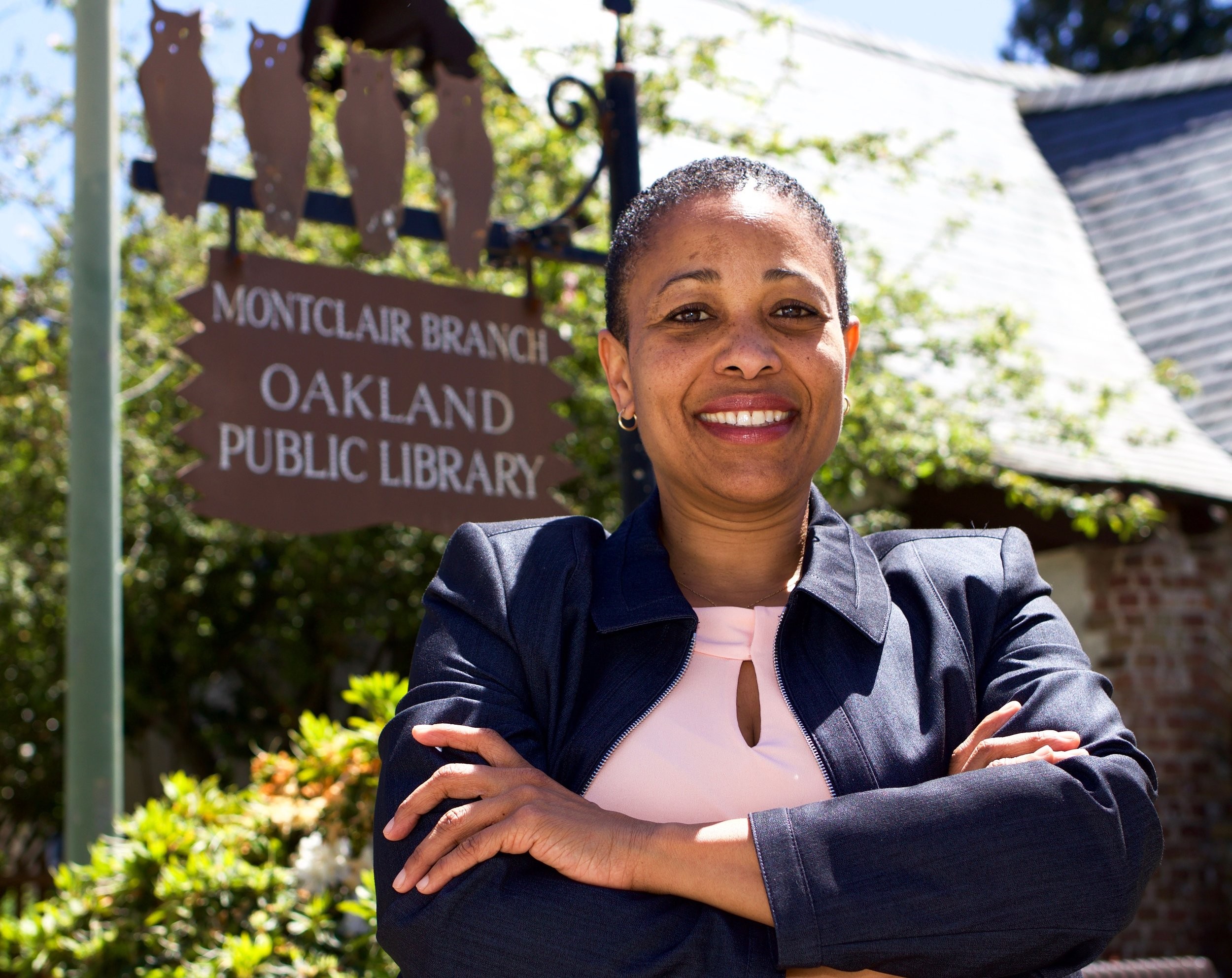 Harris, meanwhile, is a political newcomer. She said she has "always mistrusted electoral politics" but decided to run after concluding that women of color need to take on greater leadership. She's worked in affordable housing, arts and media, and economic development in various roles.
A centerpiece of her campaign is the need to push for greater equity in every policy area. "We need to talk about issues of race and class," Harris said, adding that she's especially worried about the decline of Oakland's Black population and the forces that are pushing out all low-income groups, including artists.
On housing, Harris said the city should upzone in areas that have previously banned density. "The entire city needs to have a look at its zoning and the history of laws that came out of racism and xenophobia," she said. "It's ugly; we're still living under that old rubric."
She added that she wants to explore a way of funding universal legal representation for tenants facing eviction. "I think a lot of eviction happens illegally," she said, adding that displacement could be stemmed with a tenant's right to counsel. Funding is the barrier, though, and it's unclear where the money would come from.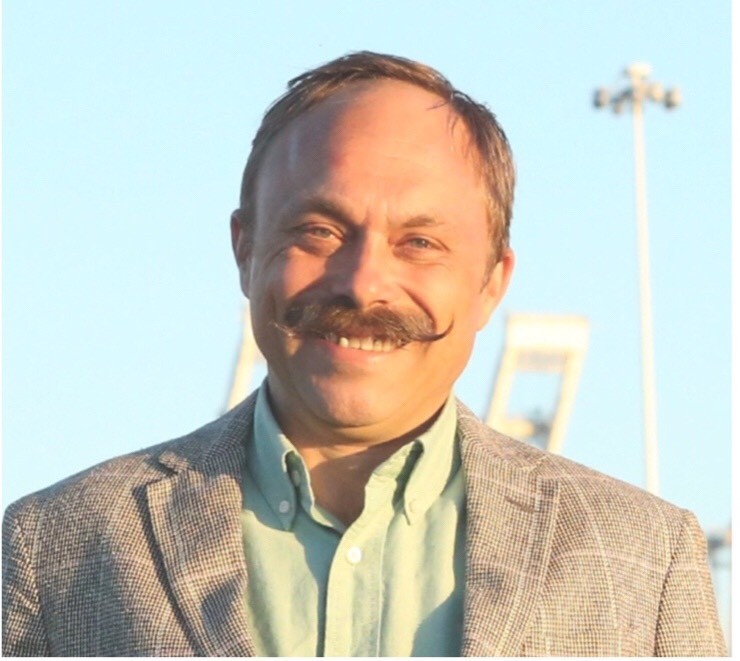 Candidate Matt Hummel personifies Oakland's scrappy arts and warehouse scene. He lost friends in the Ghost Ship fire, and later, he helped displaced tenants from the San Pablo Avenue boardinghouse where four died in another deadly blaze. Unsurprisingly, housing and homelessness top his agenda.
Hummel knows first-hand that the city can do more to stem displacement of tenants who live in housing that isn't code compliant. He said the city should be moving much faster to permit all kinds of housing, but especially emergency shelter for the homeless, including new trailer parks and RV spaces. He called homelessness a "moral crisis."
As chair of Oakland's Cannabis Regulatory Commission, Hummel is an expert in the challenges facing one of the city's biggest industries. This has led him to become a key proponent for a public bank, which could assist cannabis companies (which can't use the federally regulated banking system). But Hummel said a public bank could also finance affordable housing at a scale nonprofits aren't capable of.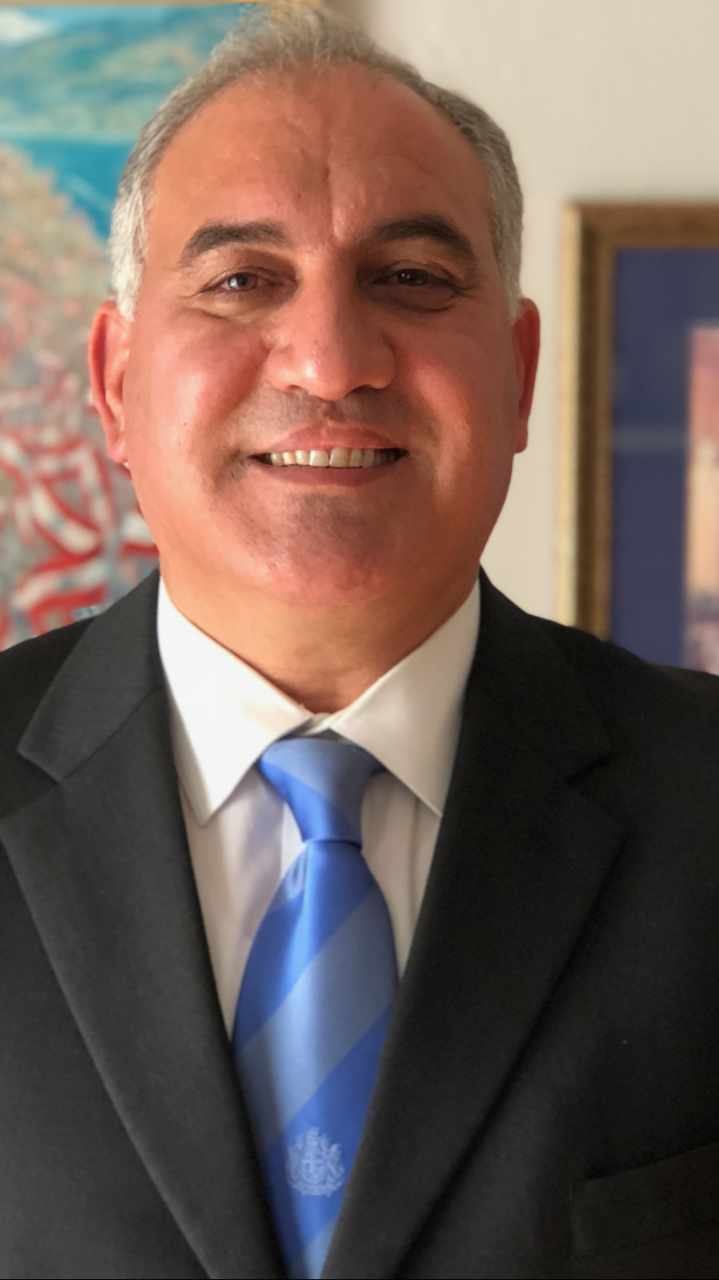 Joseph Tanios currently heads paving programs in the city of Oakland's public works department. A native of Lebanon, he immigrated to the United States in 1986 and said he wants to give back to the city and country that have provided him with opportunity.
On homelessness, Tanios said the city needs to provide more in terms of mental health services and addiction treatment, otherwise housing the homeless will just turn into a revolving door.
Asked about rent control and eviction protections, Tanios said that he's a landlord and owns a fourplex in West Oakland. He doesn't have a firm position on landlord-tenant laws, except to say, "If they can modify it to be fairer to both parties, I'm with it."
Tanios believes that the city has the power to build denser housing around transit corridors and said this should be a major initiative along the bus rapid transit line along International Boulevard.
And because he's an expert on paving streets, Tanios said there are immediate ways the city can fix its infrastructure, including specialized pot-hole filling machines that simply need to be purchased and put to use.
Joseph Simmons is the senior pastor of Greater St. Paul Church and a businessman who has lived in Oakland since 1994. He said that among all the candidates in the D4 race, he's the one who is independent of politicians, unions, and other interest groups vying for power on the council. "What we need is someone who is unbought and un-bossed, and that's me," Simmons said.
To address the city's major problems of housing affordability and homelessness, Simmons said the city should partner more with the hundreds of churches in Oakland. "I think faith-based is the answer," said Simmons. Specifically, he said Oakland should help churches to develop land they own into housing, or to provide services to the homeless.
He said most of the city's leadership has neglected the problem of homelessness. "They're not concentrating on the fact that there's people under these bridges and living on the streets," said Simmons. "And, at the end of the day, we have to love these people and concentrate on how to help them."
On policing, all the candidates said they favor more community-oriented policing. But they differ in key ways.
Harris has the endorsement of the Oakland Police Officers Association and said she wants to work with the union to improve public safety and community-police relations.
Simmons, whose father and brothers are police officers in Kansas City, said OPD needs better training. Among other things, this could reduce racial profiling, but he added, "we have to spend time training young African-American males about what do when you're stopped by a police man. It's training on both sides."
Tanios said the city needs to hire more officers and that "we should give the full police force the latest, greatest equipment."
Thao said greater police transparency and accountability are necessary and that Oakland needs to hire cops who better understand the city's varied communities. "We don't want people with that militarized mentality." At the same time, she praised the city's Ceasefire program and ShotSpotter technology, which have helped OPD reduce violence, she said.
Maxson said Oakland should find ways of dealing with mental health crises and homelessness that don't involve the police. "We should take 5150 calls away from the police and have them all go to a special crisis intervention team instead," she said, adding also that OPD probably doesn't need to hire more officers.
Hummel is supporting activist Cat Brooks for mayor and said he agrees with her position on police reforms, including shifting the city's budget away from OPD toward restorative justice programs and that the police commission needs much more support.