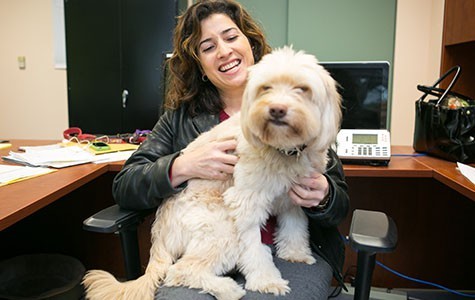 For years, Oakland Animal Services (OAS) euthanized a huge portion of the animals it took in. From 2009 to 2013, the city-run shelter annually put down between 37 and 45 percent of all the dogs and cats in its care. The cash-strapped shelter is an open-door municipal facility that doesn't turn away any animals and has often struggled to handle the roughly 6,000 animals it sees every year. OAS has further suffered from consistently high rates of
staff turnover and vacancies
and repeated controversies surrounding
questionable euthanasia decisions and policies
. 
This week, however, OAS finally has some good news to report — and even local advocates who have been vocal critics of the shelter say they are encouraged by the progress. According to data from the city, OAS has saved a record-high number of dogs, cats, and rabbits so far this year — with an overall euthanasia rate of only 15 percent. That means that for 85 percent of animals, OAS has returned them to owners, adopted them into the community, or sent them to a partner rescue group. That's despite the fact that the shelter is on track to have a 10 percent higher total intake of animals this year compared to 2014, according to the city.
When I
wrote about OAS in October 2014
— after a group of shelter volunteers accused the shelter of carelessly euthanizing adoptable dogs — the total euthanasia rate was 30 percent from January through September 2014. According to year-to-date comparisons the city sent me at the time, that represented a steady decline in euthanasia rates from previous years — 42 percent in 2011, 40 percent in 2012, 36 percent in 2013. Given those trends, the rate of 15 percent this year so far signals a pretty significant drop. 
[jump]
See Also: 
Is Oakland Animal Services Killing Too Many Dogs? 
The Oakland Cat Trappers
"These numbers are so gratifying knowing the shelter is saving more lives," Nicole Perelman, director of PALS East Bay, a rescue organization that partners with OAS, said in a statement. Last year, Perelman, then an OAS volunteer, was one of the most active critics of the shelter and had filed a formal complaint about the shelter's euthanasia practices. "Shelter partners know the OAS of today is dramatically different than the shelter we knew just one year ago," Perelman's statement said.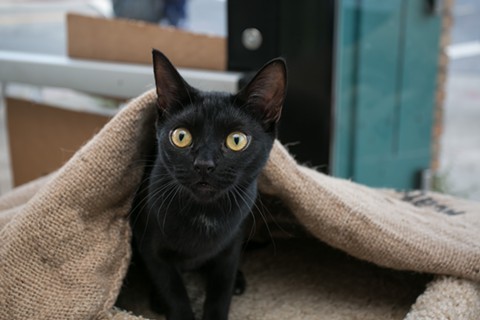 A lot has changed at OAS in the last year. Rebecca Katz, formerly the director of San Francisco's Department of Animal Care and Control,
stepped up as OAS' new director last November
. Prior to her appointment, OAS had not had a permanent director since early 2013. In an
Express profile of Katz earlier this year
, I wrote about her efforts to overhaul the shelter's practices, curb unnecessary deaths, and partner with longtime critics of OAS. She told me at the time her goal was to eventually have 90 percent or more of the animals moving out of OAS alive. Based on the latest data, it appears she is getting fairly close to that target. 
OAS has also completed its
transition into a standalone city department
. Previously, the shelter was part of the Oakland Police Department, which advocates said contributed to a range of operational challenges. 
According to the city's announcement of the new data, since Katz stepped up as director, the shelter has launched a new dog foster program and expanded its partnership with Cat Town, the Oakland rescue group that also operates a
popular cat cafe
.
You can read the city's
full press release here
, and for more on Katz, check out our January story, "
A New Age for Sheltering in Oakland
."