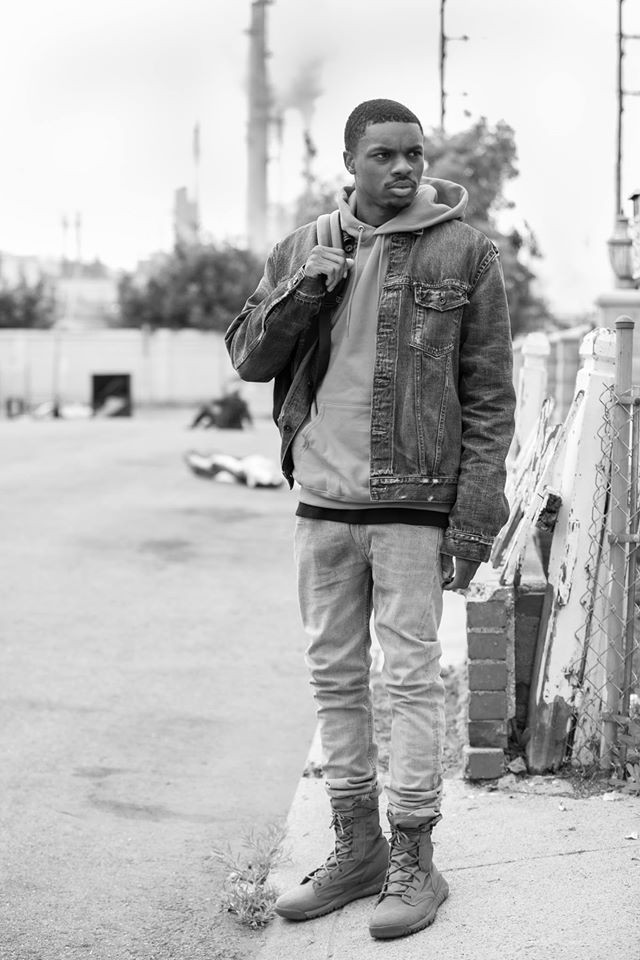 Noise Pop is going big for its 25th year
, delivering on major acts with headliners Vince Staples, Ty Segall and MSTRKRFT. Per usual, the list of up-and-comers looks even more impressive — the Bay Area indie music, film, and arts festival deserves its reputation for showcasing emerging acts just on the cusp of exploding.
Unlike Outside Lands or Coachella, Noise Pop doesn't cram all of its sets into one long weekend in the same location. Instead, there are multiple shows per night, beginning Monday, February 20, through February 27, in venues across the Bay Area.
Some individual gigs are already sold out, but if you buy a $175 festival pass, you can still waltz into any show — which, let's face it, is a pretty overwhelming prospect given all the options. With that in mind, don't let these seven shows slip your radar.
[embed-1]
Julia Holter, Midnight Sister, Madeline Kenney, Doncat

Wed., Feb. 22, 7:30 p.m. Swedish American Hall (2174 Market St., San Francisco). $25.

Julia Holter's music exists somewhere between baroque pop and experimental jazz. It's otherworldly, cerebral and intricately layered — sometimes all you can do is cling onto a swirling viola line and enjoy the ride. Fans of early St. Vincent, 1970s Joni Mitchell, and Joanna Newsom should pay attention: Holter might just be your new indie goddess. Also on the bill is Oakland's Madeline Kenney, a dream pop songstress who recalls Beach House's Victoria Legrand.
[embed-2]
Kelis, Rayana Jay, Cellus

Wed., Feb. 22, 10 p.m. 1015 Folsom (1015 Folsom St., San Francisco). $10.

You know Kelis. Her milkshake brings all the boys to the yard, remember? That infamous 2003 hit took on new meaning when she graduated from Le Cordon Bleu culinary school several years later. Her most recent album, 2014's correspondingly-themed
Food
, saw a clear departure from hip-hop as Kelis rooted into R&B, with soul, Afrobeat and funk influences. Richmond R&B queen Rayana Jay also performs.
[embed-3]
Julien Baker

Thu., Feb. 23, 7 p.m. Great American Music Hall (859 O'Farrell St., San Francisco). $18.

Julien Baker believes her queerness, Southern roots, and Christian faith can coexist peacefully — and we should all listen to what she has to say for that alone. It helps that the singer-songwriter's lovely, vulnerable voice — often diving deep into depression and substance abuse — so powerfully fills a room. It's also worth noting that she's one of few artists with a Noise Pop bill all to herself.
[embed-4]
Kevin Abstract, Bearface, Hugo, Hobo Johnson

Thu., Feb. 23, 8 p.m. The New Parish (1743 San Pablo Ave., Oakland). $15-$18.

After his 2015 debut MTV1987, Kevin Abstract landed on most music magazine's new-artists-to-watch lists. His sophomore effort,
American Boyfriend: A Suburban Love Story
, released in December, is an even stronger mix of alternative hip-hop, R&B and pop. With emotionally dense lyrics and occasionally frantic delivery, Abstract first and foremost defies heteronormativity: "Can't tell my family I'm bi/Can't tell my mother I'm gay/The hardest part of my day/Is wishing I was fucking straight," he raps on "Papercut." Don't miss opener Hobo Johnson, an ever-endearing young rapper from Sacramento.
[embed-5]
Hanni El Khatib, The Buttertones, The Molochs, Innovative Leisure DJs

Fri., Feb. 24, 7 p.m. The Chapel (777 Valencia St., San Francisco). $18-$20.

Think Noise Pop's lineup is too quiet, too twee? While still considered one of the music industry's closely watched indie darlings, Filipino-Palestinian and San Francisco native Hanni El Khatib should provide a welcomed respite of bluesy, gritty rock, with groovy basslines and soaring horns. Comparisons to the White Stripes and the Black Keys abound—particularly the latter, given that the Keys' Dan Auerbach produced Khatib's last two records.
[embed-6]
Adia Victoria, Madi Sipes & the Painted Blue, Ahsa-Ti Nu, Pumpkin

Sat., Feb. 25, 7 p.m. Bottom of the Hill (1233 17th St., San Francisco). $13-$15

Adia Victoria is turning the blues genre on its head with her dark, unsettling and vaguely creepy songs. Certainly, some of it is the dark subject matter for her powerful 2016 debut Behind the Bloodhounds, which deals with her upbringing as a frustrated outsider in South Carolina. Still, Victoria's sound remains entrenched in Americana, with twangs that haunt.
[embed-7]
Tacocat, Daddy Issues, Lisa Prank, Valley Girls

Sat., Feb. 25, 7 p.m. Starline Social Club (2236 Martin Luther King Jr. Way, Oakland). $13-$15.

Seattle's Tacocat is decidedly unserious about its feminist punk, which is exactly what makes it so great. Isn't it finally time to laugh about menstruation, street harassment and girls who are weirdly obsessed with horses? Musically, Tacocat tends to adhere to the Pacific Northwest style of jangly punk. Expect similar sarcasm, feminism and moshable tunes from the rest of the lineup.