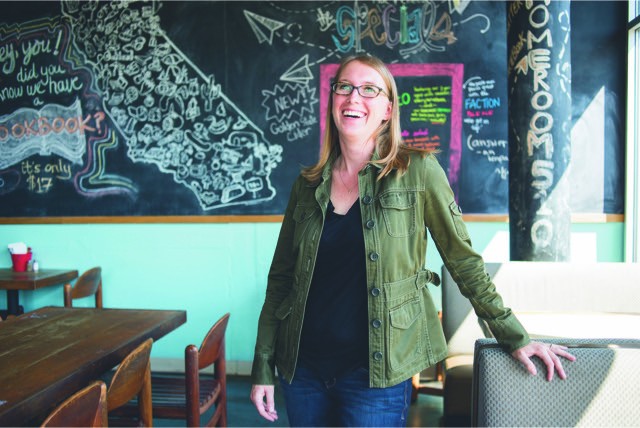 Racial disparities have long plagued the restaurant industry. White men tend to own the restaurants and hold the highest-level positions, while people of color often occupy low-paying dishwashing and line cook positions.


With this landscape in mind, Restaurants Opportunities Centers United (ROC United), Race Forward, and the Center for Social Inclusion teamed up on a report released today, "Adding Racial Equity to the Menu: An Equity Toolkit for Restaurant Employers." It provides case studies, strategies, and guides to help restaurant owners and human resources managers identify implicit racial biases in their operations and create plans to eliminate barriers for people of color.


The three organizations recruited two Bay Area restaurants to test-run their methodology: Oakland's Homeroom, the bustling mac 'n' cheese haven in Temescal, and San Francisco's Alta, Daniel Patterson's upscale restaurant that he's also bringing to Jack London Square in the coming months.

For six months in 2016, the organizations worked with Alta to decrease its racial segregation between the higher-paying front-of-house and lower-paying back-of-house. Changes included actively pursuing people of color instead of relying on word-of-mouth to fill vacancies; prioritizing internal promotions for management positions; and subsidizing a new bilingual training program for both English- and Spanish-speaking staff in an effort to remove language as a barrier to promotions. By the end of the pilot period, Alta's front-of-house saw an uptick of people of color from 29 to 57 percent.
"The energy in the restaurants has been really incredible and positive since we made the changes," Patterson said in the report. "I think this is a powerful paradigm that can change our industry. And since so many people work in restaurants, that means it can change the country."


Since then, Patterson has expanded these racial equity efforts to Plum Bar in Oakland.

Homeroom, meanwhile, already demonstrated a commitment to hiring people of color, but owner Erin Wade sought to increase the number of Black staff to better reflect the restaurant's neighborhood. Now, Homeroom actively works with nonprofits that support marginalized communities when hiring. The restaurant also created a multi-racial group of non-management staff to be present — and paid — during the hiring process to increase transparency and accountability. Over the course of eight months, people of color on staff increased from 75 to 82 percent and Black front-of-house staff increased from 11 to 25 percent.

According to an ROC national study, workers of color are only 73 percent as likely as equally qualified white applicants to be offered a job. Workers of color also earn 56 percent less income on average than equally qualified white workers. ROC also conducted an observational study of 133 fine-dining restaurants nationwide and found that 81 percent of the management positions and 78 percent of higher-level positions were held by white employees.


For the full report, including step-by-step ways for restaurant owners to incorporate racial equity into their policies, click here.