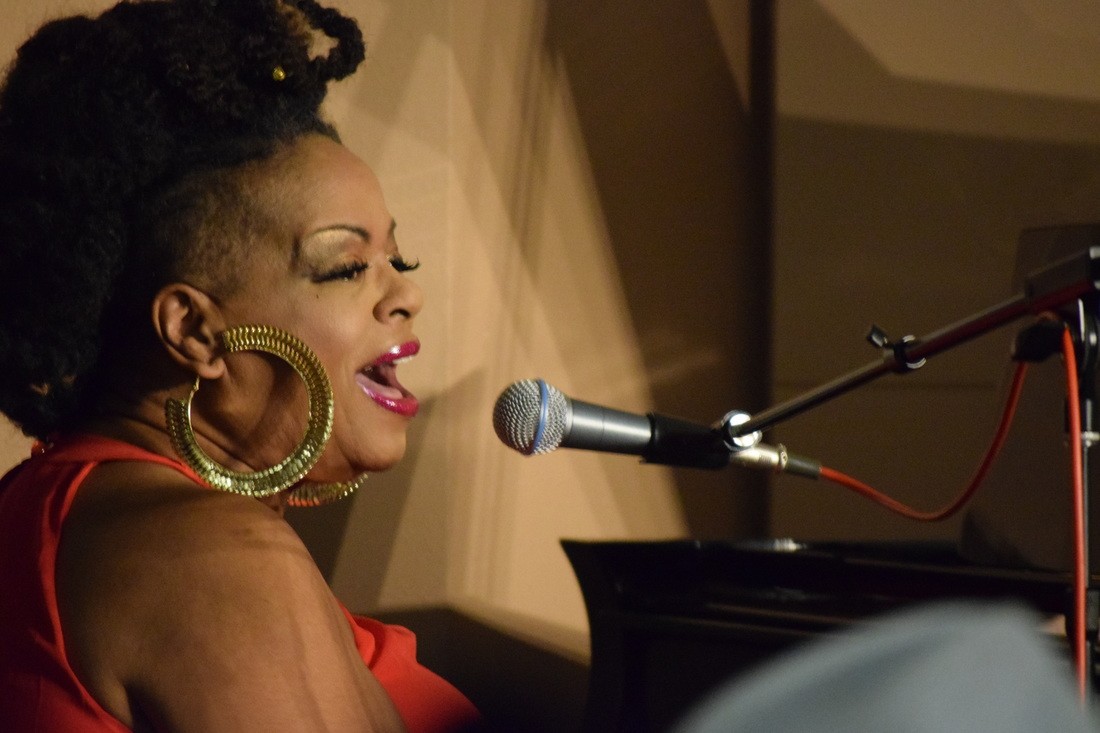 Before hyphy, there was disco. Before disco, there was funk. And before funk, there was the blues. The Southern music style, rooted in trials and tribulations, sung out through wails and wonders played on the guitar, once gripped the music scene of Oakland.
Evolutionary Blues…West Oakland's Music Legacy
tells the story of how blues came to Oakland through a series of interviews, archival footage, photos, and commentary from authors and historians. On Wednesday, the Town will get an opportunity to learn the history of a musically dominant era at a screening at Grand Lake Theater.
The full-length documentary, which is a project of KTOP and is co-produced by the Sarah Webster Fabio Center for Social Justice, features interviews with more than 30 artists who regularly played in clubs and music venues that lined the blocks of 7th Street before a charge for "urban renewal" decimated the thriving, self-sustaining Black community. It's a story about the Great Migration, told through the lens and culture of blues musicians, many of whom never made it to national fame but were respected and acclaimed within the true blues scene. Their carried the soul of their Southern roots — Alabama, Louisiana, Mississippi, Texas — to Oakland.
"The music is the vehicle that allows us to tell this story," said Michael Munson, operations manager at KTOP.
"African Americans are feeling pushed out of Oakland, and we're a very rich part of Oakland," said Cheryl Fabio, who directed the film. "To sit this history back into the center, where it's being articulated … is to place Oakland back into our cultural concept of that period and tie it together."
Fabio, who grew up in East Oakland, said reading Isabel Wilkerson's
The Warmth of Other Suns
helped her better understand how the Great Migration spread Black people throughout the certain parts of the country and served as a catalyst for new cultural developments, including blues. She reached out to Wilkerson's publicist in hopes that Wilkerson would agree to lend her knowledge to the film. She did.
Fabio also reached out to Ronnie Stewart, executive director of the West Coast Blues Society, to learn more about the blues scene in West Oakland. In their conversations, Stewart mentioned musicians such as Sugar Pie DeSanto, Marvin Holmes, Faye Carol, and the Hartfield Brothers, and with Holmes' help, Fabio was able to track them down. But before the interviews began, Fabio had to earn their trust.
"That's not a community that's real open to outsiders," Fabio said. She spoke about a skepticism and wariness that Black musicians have with regard to the music industry, stemming from poorly crafted record deals and contracts that often left them without compensation for their artistry. "Especially this group of musicians, but maybe Black musicians generally, have really gone through an abusive past 150 years," she said.
The interviews are candid and zealous — some musicians are moved to tears when recalling their passion for singing and playing a music form that often excluded the talent and creativity of Black artists.
"This is a white man's instrument and niggers don't play them," Sonny Rhodes recalled being told.
Though the film primarily focuses on the musicians, it also incorporates the social movements and socioeconomic developments that dramatically shaped and affected West Oakland, including the end of World War II, the rise of restrictive covenants and redlining, and the Black Panthers.
"None of us live in a vacuum, so when you start hearing shifts in the theme, you have to look to see what was going on that created that shift," Fabio said. Fabio tapped Robert O. Self, author of
American Babylon: The Struggle for Postwar Oakland
, to provide context for the crumbling of one of the country's most vibrant epicenters of Black culture and economic prosperity.
Many of the musicians featured in the film will be at the screening on Wednesday night. Munson said the film will then make its way through the festival circuit and, in about a year, will air on KTOP.
"I think anytime people know that their history is, it makes them feel better about, not only where they're from—their civic pride—but also they learn something about what was there before them," Munson said.