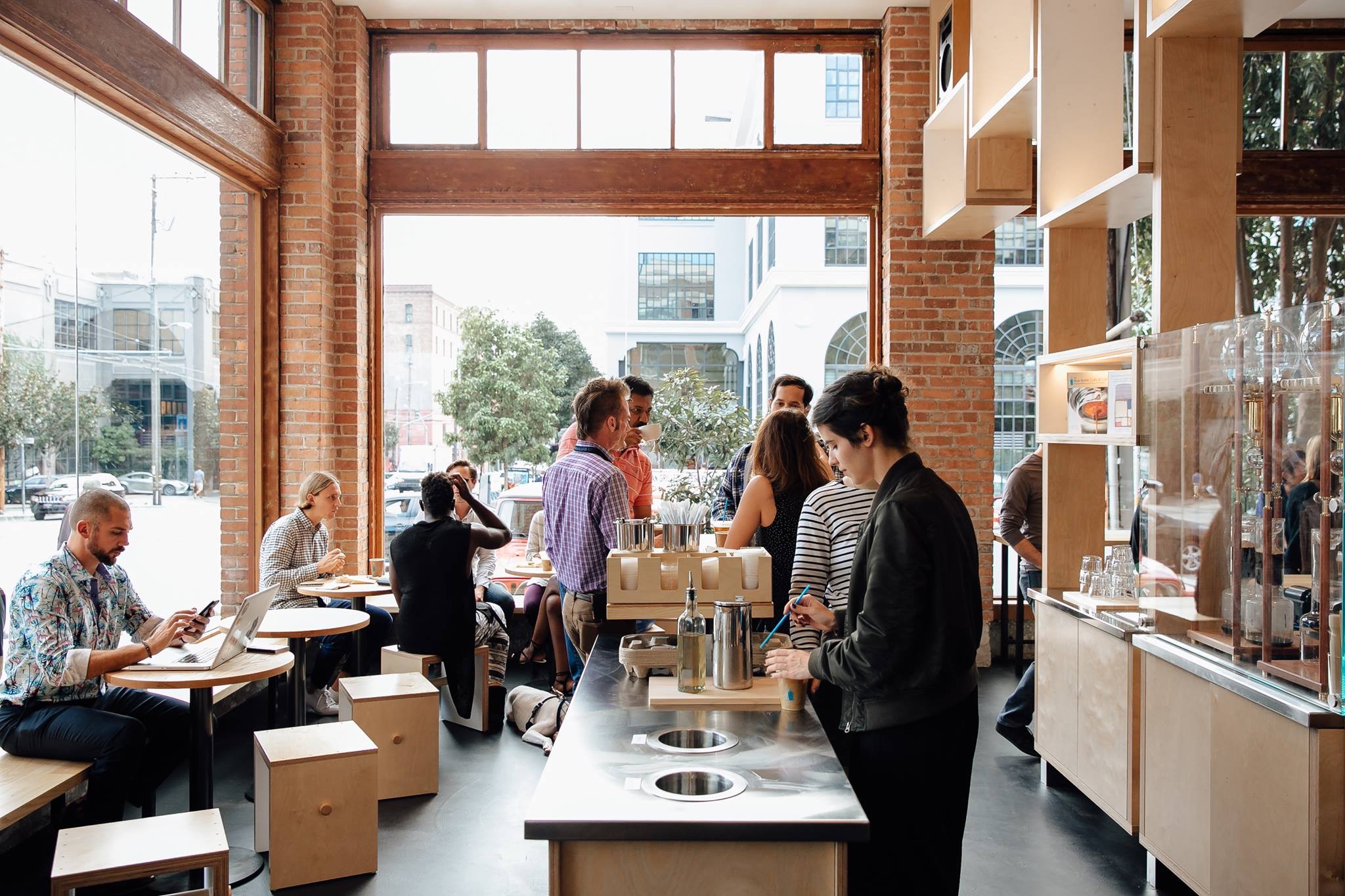 Today, Oakland's Blue Bottle Coffee announced it's selling a majority stake to Nestlé.
It's the third major third-wave coffee company to sell to a larger corporation after Portland's Stumptown Coffee Roasters and Chicago's Intelligentsia both sold to JAB Holdings, best known for acquiring Peet's Coffee & Tea. Hipster coffee is clearly going the way of craft beer.
Blue Bottle will still continue to operate out of its Oakland headquarters, though, and CEO Bryan Meehan and founder James Freeman are staying on.
Over its 15 years in business, Blue Bottle has already spread beyond its Bay Area beginnings with cafes in New York, Los Angeles, and Tokyo. By the end of the year, 25 new cafes are due, including in Washington, D.C., Miami, and Boston. The deal with Nestlé means even more cafes and roasteries are coming on an international level and, according to a press release, plans to develop new coffee technology.

Perhaps most relevant is the expansion in consumer packaged goods. Currently, you can find Blue Bottle cold brew cans, pre-ground coffee, and New Orleans iced coffee cartons in some grocery store aisles.
So, is Blue Bottle going to go the way of Starbucks? Ironically, when Blue Bottle was purchased by venture capitalists a few years ago,
Freeman insisted that selling to a major corporation was not the plan
.