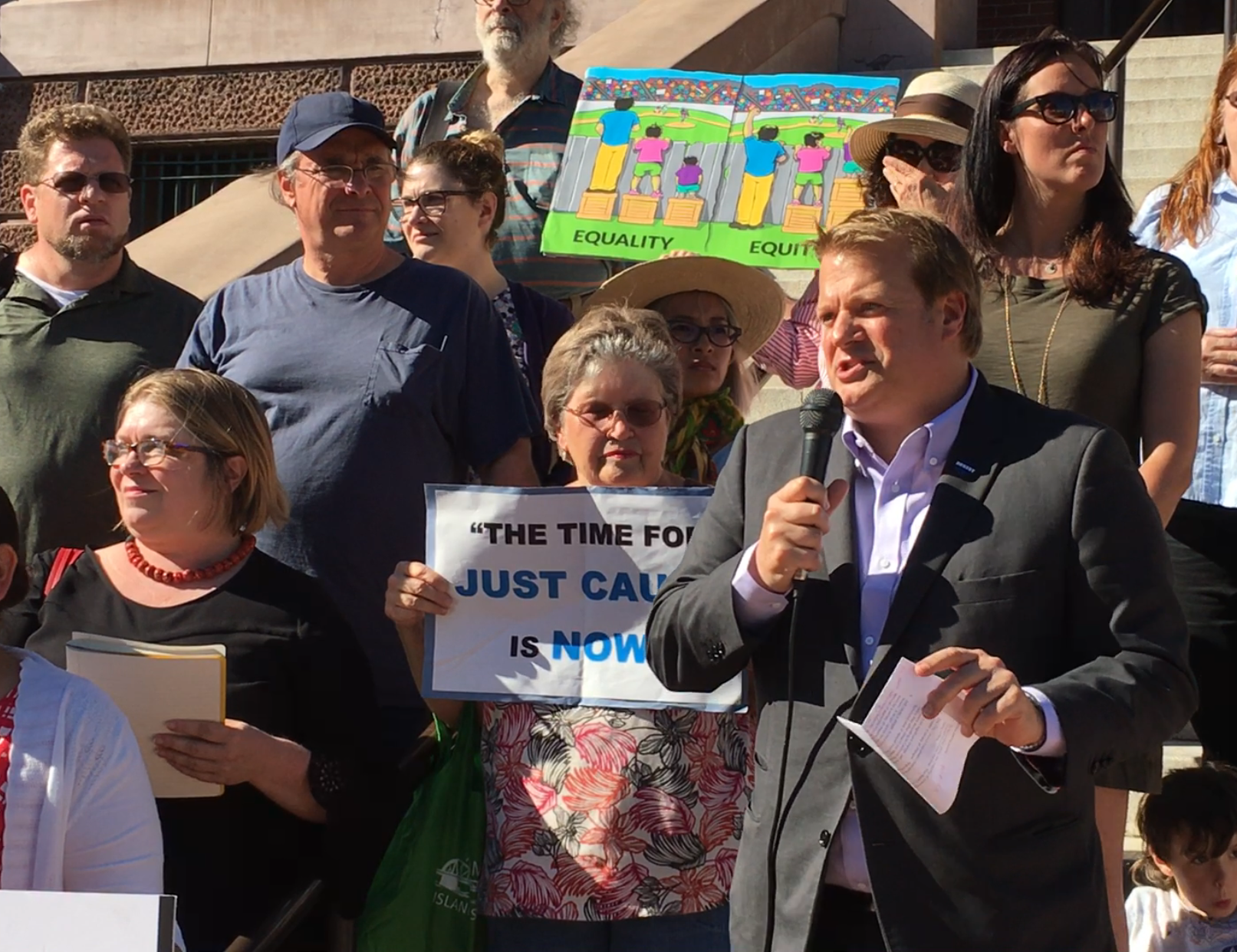 News you don't want to miss for Nov. 4:
1. In the wake of the Orinda shootings on Halloween night that occurred at an AirBNB rental,
banning short-term rentals could be on the table when the Orinda City Council next meets
, KGO-TV reports. Five people died at the party. No arrests have been made. Meanwhile,
AirBNB announced it will ban so-called "party houses," like the rental in Orinda
,
TechCrunch
reports.
2. Alamedans have been clamoring for it and Alameda County District Attorney Nancy O'Malley urged for its release earlier this month. Now, Alameda Councilmember Jim Oddie said the secret audio recording of a meeting created by former City Manager Jill Keimach with the intent of gathering evidence of wrongdoing by him and Councilmember Malia Vella,
should be released to the public
, the
East Bay Citizen
reports.
3.
President Trump declared "no more" federal aid for California in a tweet Sunday morning
,
Vox
reports. As fires continue to burn all over the state, Trump added, California officials had failed to heed his previous warnings last year to "clean the forest floor" of brush.
4. The blackouts in Northern California were followed by more suspected wildfires started by its power lines, J.D. Morris in the
San Francisco Chronicle
lays out the California Public Utilities Commission's task of regulating PG&E
. $$
5. Oakland Assemblymember Rob Bonta's bill to ban for-profit prisons in the state was signed by Gov. Gavin Newsom last September. The
San Francisco Chronicle
reports the
U.S. Immigration, Customs Enforcement, in the meantime, want to sign five-year contracts with private prisons
, including beds for 5,000 immigration detainees, before the ban the law goes into effect on Jan. 1.
6. Sen. Kamala Harris's presidential campaign reshuffled her staff last week, now she has
closed three offices in New Hampshire
. Is there a way back for a campaign that once had so much promise?
The Hill
reports.
7. The long lines at Tucker's Ice Cream in Alameda may not be human, but canines after the venerable Park Street institution
unveiled a banana and peanut peanut yogurt created just for dogs
, the
East Bay Times
reports.
$$ = Stories you may have to pay to read.