Stories you shouldn't miss:
1. The problem-plagued Obamacare website could cause health insurance costs to spike unless it's fixed soon, The New York Times reports. The viability of Obamacare is dependent on young, healthy people signing up for health insurance, but if they decide to give up because of the website's many problems, it could cause health premiums for everyone else to skyrocket. Insurers need young, healthy people to buy insurance to offset the high costs related to insuring older folks with more medical needs — who now cannot be denied insurance under Obamacare.
[jump]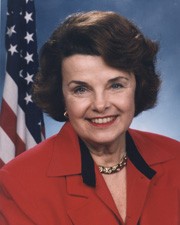 2. US Senator Dianne Feinstein is strongly defending the controversial NSA spying program, and has authored legislation that would codify the collection of phone data information on Americans, the Chron reports. Feinstein's pro-spying stance is at odds with other Democrats.
3. At the same time, the spying program has caused an international scandal with the revelation that the National Security Agency has been tapping the phone of German Chancellor Angela Merkel for years, McClatchy reports (via Rough & Tumble). An angry Merkel called President Obama last week after revelations about the spying appeared in German newspapers thanks to leaked documents from whistleblower Edward Snowden.
4. BART officials have decided to reexamine technology that would alert track workers when a train is approaching — following the deaths of two longtime employees who were struck and killed by a train driven by a trainee during the strike, the Chron reports.
5. And Alameda County Sheriff's officials say that elderly and sick residents of a troubled nursing home in Castro Valley were left to fend for themselves for three days after the state ordered the facility closed last week, the CoCo Times reports.