Stories you shouldn't miss:
1. Major beverage makers
are financing a lawsuit
against the City of Berkeley over its proposed soda tax measure on the November ballot, the
Trib
$ reports. The lawsuit contends that Berkeley's proposed one-cent-per-one-ounce tax on sugary beverages is "false, misleading, and illegally biased." Backers of the measure are accusing Big Soda of bullying tactics.
[jump]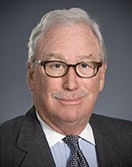 2. PG&E's coziness with state officials that are supposed to regulate the utility
is more extensive than previously known
, the
Chron
reports. Michael Peevey, head of the California Public Utilities Commission, penned invitations to a state-sponsored gas-safety conference that were nearly identical to one written by PG&E. PG&E also organized the conference, wrote the agenda, and screened the panelists. Peevey has come under increasing fire for his close relationship with PG&E at a time when the CPUC is considering a $2.5 billion fine against the utility for the deadly 2010 natural gas explosion in San Bruno.
3. Governor Jerry Brown, nonetheless,
continues to strongly back
Peevey, telling the Bay Area News Group that the CPUC chair is "a very effective leader; he gets things done." Brown also vigorously defended his controversial plan to build two giant water tunnels underneath the fragile Sacramento-San Joaquin River Delta.
4. Environmentalists contend that a bill in the state legislature that would tighten rules on the use of antibiotics in livestock
does not go far enough
, and contains loopholes that would still allow the overuse of antibiotics, the Bay Area News Group$ reports.
5. And over the weekend, protesters
demonstrated in Oakland and Berkeley
against the killing of unarmed teen Michael Brown by a cop in Ferguson, Missouri, while at the Port of Oakland, demonstrators
tried to block
the unloading of an Israeli cargo ship as a part of a protest against Israel's actions in the Gaza Strip, the
Chron
reports.
$ = news stories that may require payment to read.