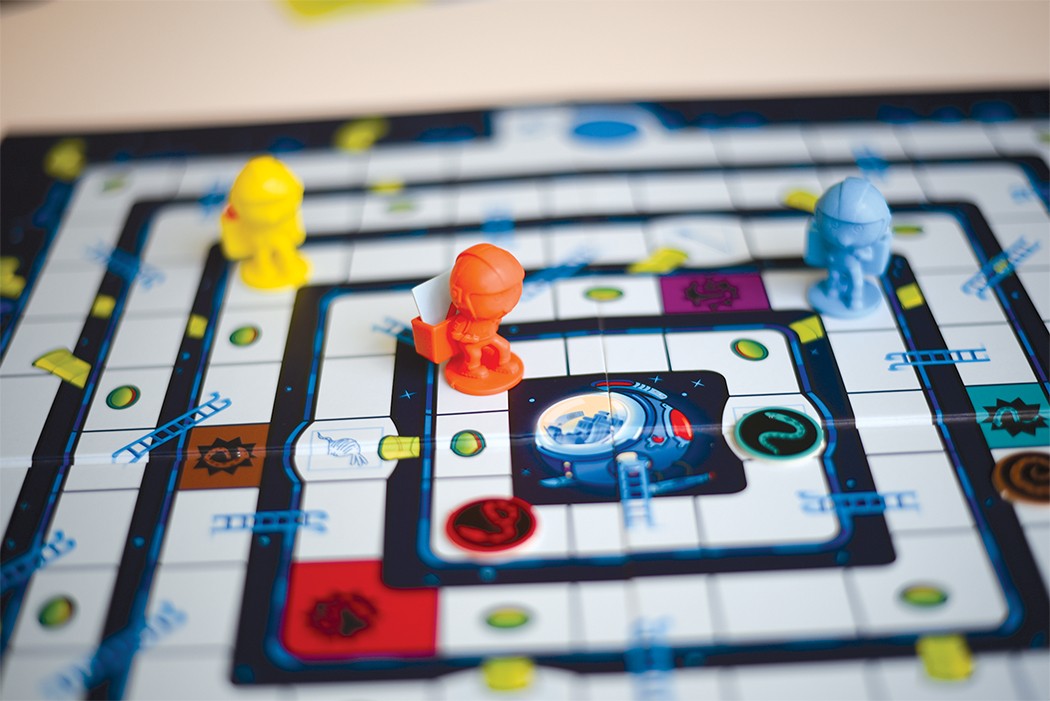 In my youth, board games were about dominating my younger brothers. We'd play
Monopoly
, and I'd swindle my way into hotels on all the major properties — which would prompt outrage, screaming, board-flipping, and whining to mom. It happened. I was a jerk.
Thankfully, modern board makers like Matt Leacock embrace the concept of "cooperative" game play, where people have to work together to win. This of course encourages team work, but also discourage bullying and general a-hole behavior on the part of older siblings.
Anyway, master game-maker Leacock will be in Berkeley this week to show off his latest release,
Mole Rats In Space
. I played this one with co-workers a few days ago, and instead of waging-war against each other, we collaborated as a team to defeat pesky snakes. And, in the end, we all boarded our spaceship and escaped
together
. It was awesome.
That said, this is a game for kids. So, pass through on Saturday with the young ones, get into some games, check out his previous releases (
Pandemic
,
Forbidden Island
) — and try not to be a jerk and ruin the fun by being so damn competitive.
Saturday, June 17, 11 am-2 pm, Victory Point Cafe, 1797 Shattuck Ave, Berkeley.