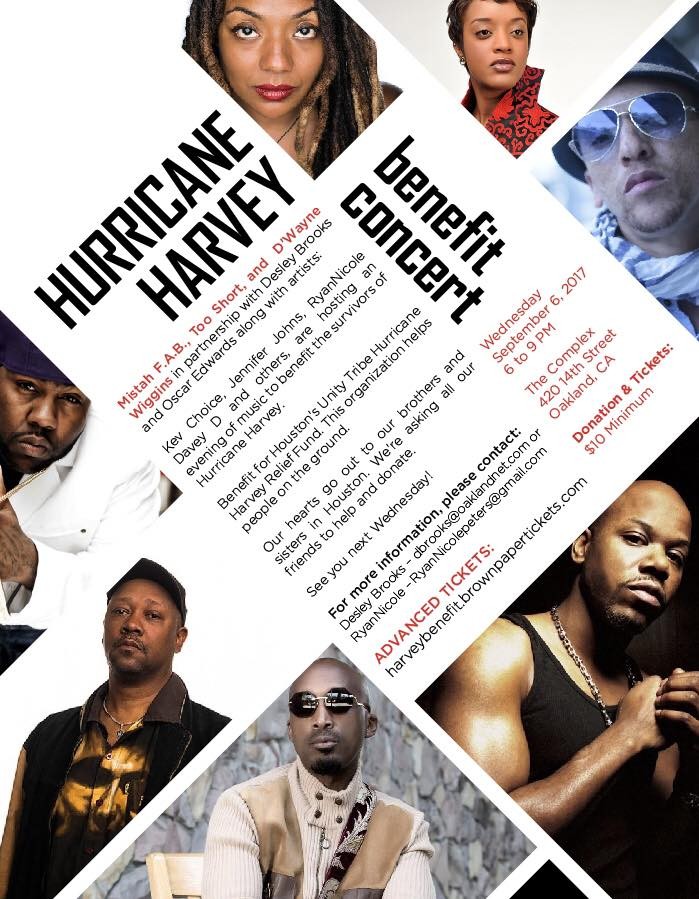 As a result of Hurricane Harvey,
364,000 people have registered for assistance with the Federal Emergency Management Agency
(FEMA) as of Friday, according to FEMA, and that number is expected to rise in the coming days and weeks. More than 33,000 people are currently in shelters across Texas.
As people in Texas recover from the devastation left behind by Harvey, donations from across the country are pouring in. Texans' star defensive J.J Watt has already raised more than $14 million from an
online fundraise
r that he started on Sunday. Sam Martin of the Detroit Lions started his own fundraising effort on Twitter, posting a
video
in which he invited his followers to donate items. In the video, Martin also vouched to donate six pounds of dog food for every retweet that the video gets, up to $10,000 worth of food. As of this morning, his video has more than 344,000 retweets.
Local artists, activists, and political figures in Oakland are also coming together to help in the relief effort: Mistah F.A.B, Too $hort, and D' Wayne Wiggins, in partnership with councilmember Desley Brooks and Complex owner Oscar Edwards, are putting together a benefit concert next Wednesday at the venue in Downtown Oakland.
Tickets are $10, and the concert will benefit
Houston Unity Tribe
(H.U.T), a community-based organization in the greater Houston area. Those part of H.U.T have been on the ground in Houston helping with the relief efforts, collecting material goods, and distributing them among people who have been displaced from their homes.
Even if you can't attend the show, you can still donate $10 to help this local Houston organization.
The event will be hosted by Kev Choice, Jennifer Johns, RyanNicole, Davey D, and many others.
Wednesday, Sept. 6, 6 p.m, $10, Complex, 420 14th St., Oakland, HarveyBenefit.BrownPaperTickets.com