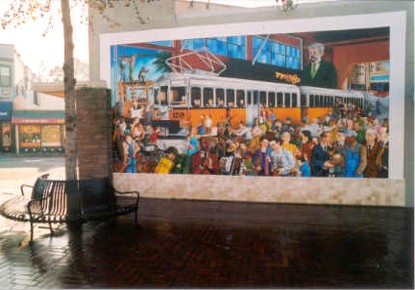 Welcome to the Mid-Week Menu, our roundup of East Bay food news.
1) The much anticipated permanent brick-and-mortar location of Kronnerburger (4063 Piedmont Ave., Oakland) has come under fire from a local neighborhood association over the removal of a beloved mural,
Inside Scoop
reports. The Our Oakland blog was the first to notice that a large section of the Key Route Plaza mural — artist Rocky Rische-Baird's tribute to the historic trolley line that used to pass through the restaurant site — had been removed. Chef-owner Chris Kronner expressed regret for the loss, but said that the inside of that particular section of the wall was covered with black mold. According to Kronner, the Piedmont Avenue Neighborhood Improvement League never offered a realistic plan to save the mural.
In the meantime, when I spoke to Kronner recently, he said the recent rains have set him back several weeks. He's now aiming to open Kronnerburger around the third week of January.
[jump] 2)
Eater
reports that Rockridge's ever popular Ramen Shop (5812 College Ave., Oakland) is now open on Tuesdays, which means you can get your noodle fix seven nights a week. Originally, the extended hours were meant to coincide with the opening of Ramen Shop's
next-door expansion
, but co-owner Sam White told me that the restaurant is still waiting for building permits from the city in order to start construction.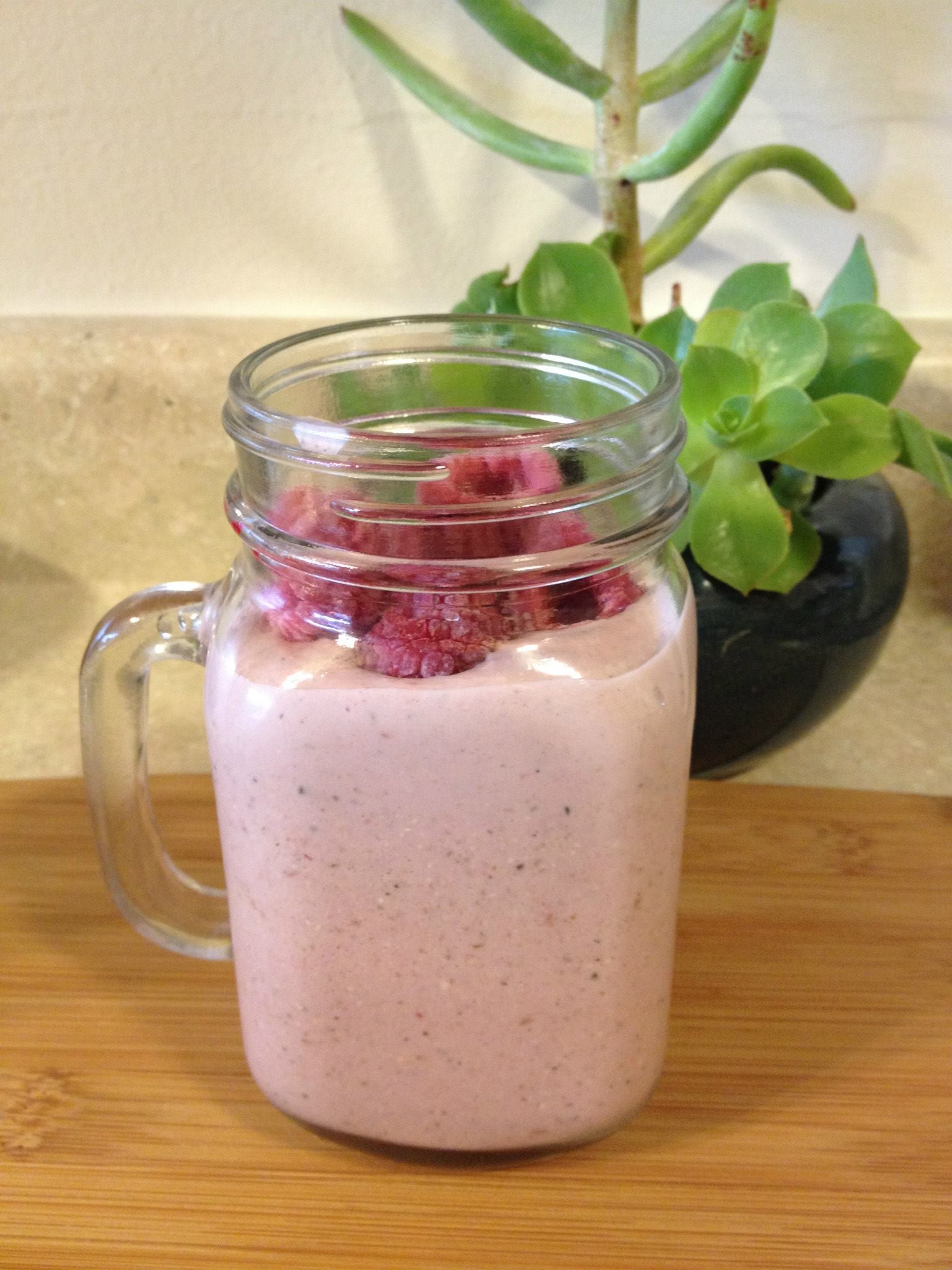 3) There's a new juice bar called
La Sombra
open inside the downtown Oakland Senegalese restaurant Bissap Baobab (381 15th St.). The owners are Christy Osorio (manager of Bissap Baobab Oakland) and her business partner Alana Corpuz. According to a press release, La Sombra aims to "provide nutritious raw juices and smoothies at affordable prices." The juice bar's current hours are Tuesday through Friday, 8 a.m. to 2:30 p.m.
4)
CreAsian Himalayas
(1269 MacArthur Blvd., San Leandro) has gone through various permutations over the years — first, it was an Asian fusion restaurant; then, it
reopened as a strictly Nepalese restaurant
. Now under new ownership, CreAsian has relaunched the Asian fusion component of its menu — check it out
here
.
5) The
Freedom Farmers' Market
in Temescal (5316 Telegraph Ave.) has launched a new
Harvest Box
program — available for pickup at the market each Saturday in $10, $20, and $25 versions. The $25 "Sponsor Box" helps subsidize part of the cost of a $10 box for someone who wouldn't otherwise be able to afford it.
6)
Inside Scoop
reports that there are some big names on the
Berkeley Food Institute's
roster of
visiting teachers, including Mark Bittman and Noma cofounder Claus Meyer. 
7)
Berkeleyside Nosh
profiles Local Greens, a hydroponic farm located inside a warehouse in West Berkeley.
8) Here's a look behind the scenes at the builders who are helping to drive the East Bay's restaurant boom, courtesy of
Bay Area Bites
.
9) Finally, ICYMI, the
Kwik Way is reopening
temporarily as a new outpost of Merritt Bakery, and the
long-lost chef
of Rico's Diner reemerges at a new downtown Oakland bar called The Hatch.
Got tips or suggestions? Email me at Luke (dot) Tsai (at) EastBayExpress (dot) com. Otherwise, keep in touch by following me on Twitter @theluketsai, or simply by posting a comment. I'll read 'em all.