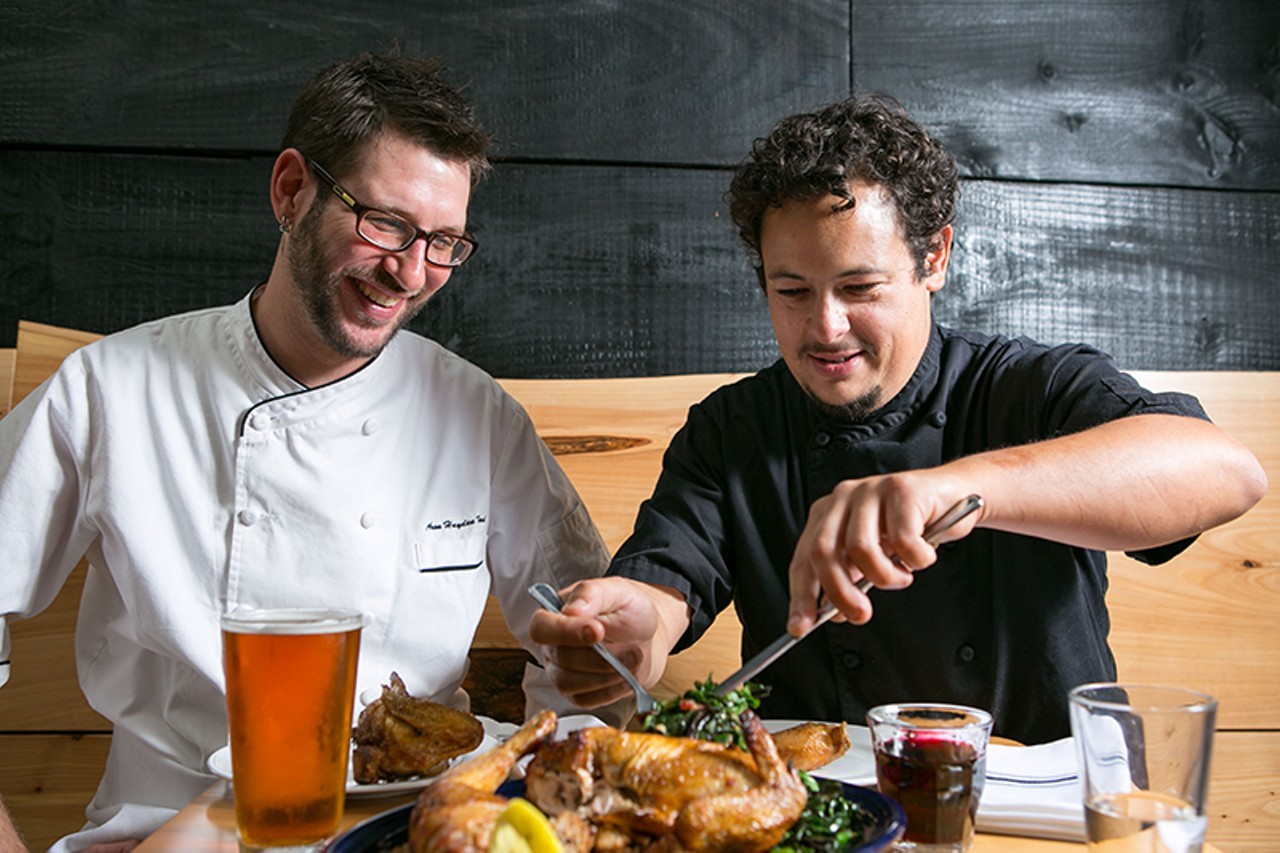 Welcome to the Mid-Week Menu, our roundup of East Bay food news — a little late this week, but better than never!
1) In case you didn't
hear
, Nick and Aron's (4316 Telegraph Ave., Oakland), Temescal's
oven-centric restaurant
, had its
last day of business
earlier this week, a little more than half a year after it opened. When reached by email, co-owner Nick Yapor-Cox cited financial struggles as the main reason for closing. Nick and Aron's is the second short-lived restaurant-bakery to shut down in that space in the past two years —
Barkada
closed in June of last year. Fans of the restaurant's sourdough-based "Oakland-style" pizza can still get their fix not too far away, at Yapor-Cox's original restaurant,
Nick's Pizza
(6211 Shattuck Ave.). Yapor-Cox said he'll continue to bake bread there, but for now, Nick and Aron's extensive pastry program will be put on hold.
[jump]
See also:
Nick's Pizza Is an Oakland Original
2) In happier hybrid-restaurant-bakery news,
Inside Scoop
reports that the Firebrand Artisan Breads/Pal's Take Away collaboration (2343 Broadway) will open in Uptown Oakland's Hive complex on Saturday, November 21 — i.e., tomorrow. Look for an expanded line of Firebrand's wood-fired breads, Highwire coffee, and a lunch menu created by Pal's sandwich guru Jeff Mason.
3)
Berkeleyside Nosh
has a nice profile of
Imperfect Produce
, an Emeryville-based delivery service focused on ugly-looking — but perfectly edible — fruits and vegetables that would otherwise go to waste.
4) Commis (3859 Piedmont Ave. Oakland) has won the lottery for a new liquor license,
Inside Scoop
reports. While some limited selection of cocktails might be on the way, in the near future, hard liquor at the restaurant will be limited to after-dinner digestifs.
5) The new West Berkeley location of the
Mountain Mike's Pizza
chain (1610 San Pablo Ave.) had its official grand opening yesterday.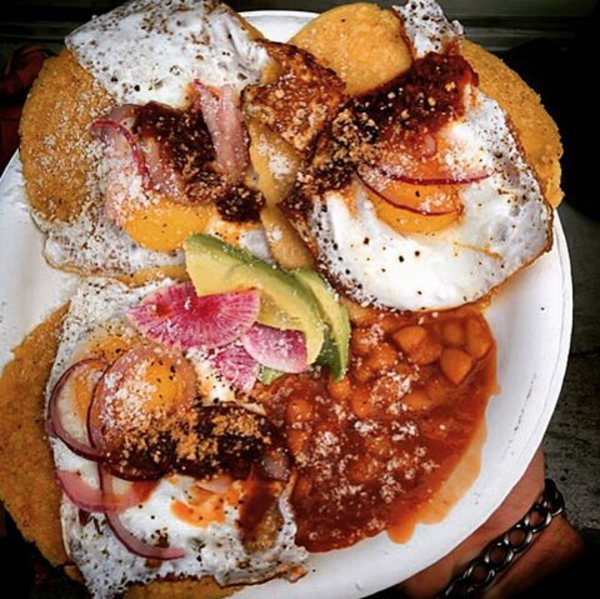 6) A couple of
Tacos Oscar
popups this weekend: The first will be on
Saturday, November 21
, 10 a.m.–2 p.m., at Flowerland (1330 Solano Ave., Albany) — a good place to buy a Christmas tree, FYI! The second will be Sunday night, 7–11 p.m., at The Lodge (3758 Piedmont Ave., Oakland).
7) For those looking to do something a little different for Hanukkah this year, the folks at the upscale Mexican restaurant Comal (2020 Shattuck Ave., Berkeley) present the Jewish-Mexican mashup they've dubbed "
Oaxanukkah"
on
Monday, December 7
, and
Tuesday, December 8
. The $70 (service-inclusive) prix-fixe menu will feature such fusion dishes as tequila-cured salmon, potato-jalapeno latkes, and braised beef brisket with ancho chile adobo.
8) ICYMI, I wrote about a new
StoryCorps-produced oral history project
that highlights the challenges facing American food workers. Also, this
Temescal pop-up
sounds promising.
Got tips or suggestions? Email me at Luke (dot) Tsai (at) EastBayExpress (dot) com. Otherwise, keep in touch by following me on Twitter @theluketsai, or simply by posting a comment. I'll read 'em all.