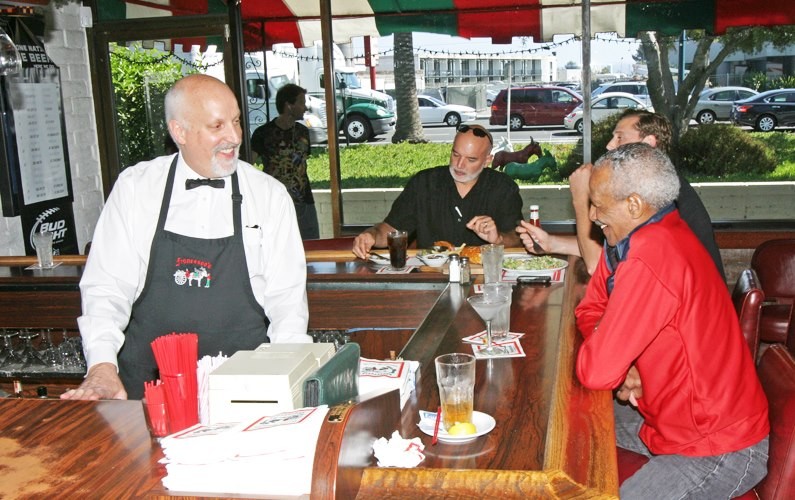 Welcome to the Mid-Week Menu, our roundup of East Bay food news.
1) Another day passes, and it's time to say goodbye to another Oakland original: The Italian-American restaurant
Francesco's
(8520 Pardee Dr.) will have its last day of business on Thursday, March 31.
Inside Scoop
reports that the family-run restaurant's third-generation owners have decided to retire, and there wasn't anyone in the fourth generation who wanted to take up the mantle. For its
last day of business
, the lunch special will be roast pork loin.
[jump] 2) Also calling it quits is La Botella Republic (2055 Center St.), the downtown Berkeley wine bar,
Berkeleyside Nosh
reports. Among other factors, the owners cited the fact that a customer base of well-to-do techies never materialized to the extent that they had hoped.
3) This news I'm kind of bummed to hear:
Berkeleyside Nosh
reports that the Rockridge location of The Barrel Room (5330 College Ave., Oakland) is closed for renovations until early April — but also that once it reopens, it will replace its full-service food menu with "delicious small plates and bites." I'm
on record
saying how much I loved The Barrel Room's food — an ambitious new menu built from scratch every three months to match the regional theme of the wine list. We'll have to see how this stripped-down version measures up.
4) After a series of occasional brunch pop-ups, the seafood restaurant AlaMar (100 Grand Ave., #111, Oakland) is launching Sunday brunch in earnest this weekend, starting on Sunday, April 3, 10:30 a.m.–2:30 p.m. According to a press release, possible menu items include French toast made with the cinnamon buns from nearby Gregory's Desserts, carrot cake flapjacks, and chili prawns served with a baked egg.
5) Ozumo (2251 Broadway), the swanky Japanese restaurant in Uptown Oakland, has jumped on the Bay Area's recent ramen craze, offering a three different varieties of ramen during dinner service each Wednesday. It appears some of the past offerings have had a fusion-y bent — a curry chicken ramen, for instance, or a "Nasu Marinara" ramen with meatballs, panko-crusted eggplant, and spinach noodles.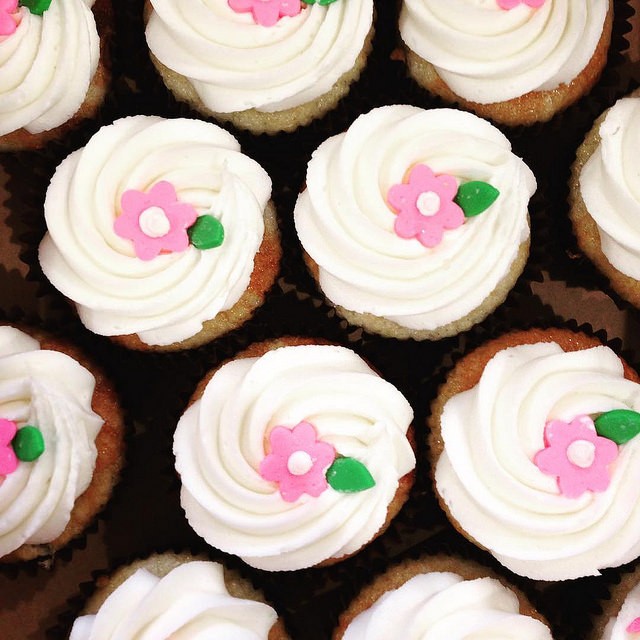 6)
Inside Scoop
reports that the former TJ's Gingerbread House — the long-shuttered 
dollhouse-themed Cajun restaurant
at 745 5th Street, on the outskirts of West Oakland — is the new home of a cupcake shop called Angel Cakes. It's now
open for business
.
7) We finally have some word on Kushido (4828 Telegraph Ave., Oakland), the former yakitori joint in Temescal: Turns out it will
still
be a yakitori joint — now rebranded as Hina,
Inside Scoop
reports.
8)
Berkeleyside Nosh
reports that a Peruvian restaurant and nightclub called
Inca's Palace
is now open in the Pacific East Mall in Richmond, in the former site of a hotpot restaurant.
9) Finally, ICYMI, I wrote about an
Alameda couple's plans
to turn their 122-year-old Victorian into a French-Creole restaurant.
Got tips or suggestions? Email me at Luke (dot) Tsai (at) EastBayExpress (dot) com. Otherwise, keep in touch by following me on Twitter @theluketsai, or simply by posting a comment. I'll read 'em all.