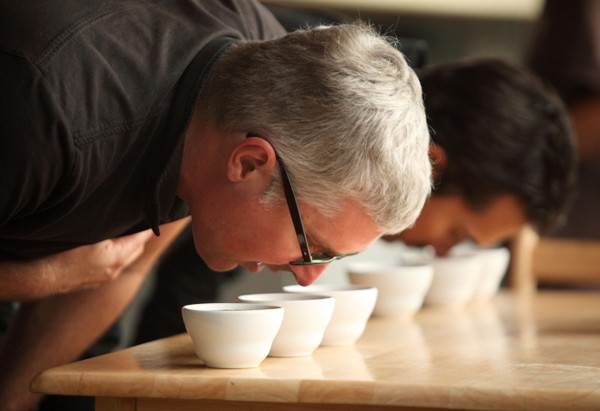 Welcome to the Mid-Week Menu, our roundup of East Bay food news.
1) Yesterday's piece of blockbuster food news:
Inside Scoop
reports that Blue Bottle Coffee, the Oakland-based roastery and cafe chain that appears set on world domination, and Tartine Bakery — the Mission district bakery famous for around-the-block lines for loaves of fresh bread — have merged. Or, to put it more precisely, Blue Bottle has acquired Tartine, though the bakery will continue to be operate as a separate company under the Tartine brand name.
See also:
The Next Peet's?
Surfing Coffee's 'Third Wave'
[jump] The merger seems geared toward helping both companies further ambitious expansion plans, both locally and abroad, but for local Blue Bottle cafe patrons, the most immediate impact of the deal will be this: Sometime this year, you should be able to pick up some Tartine croissants, or maybe even a loaf of bread, along with your cup of coffee.
2)
Berkeleyside Nosh
reports that the dive bar Kingman's Lucky Lounge (3332 Grand Ave., Oakland) will soon reopen under new ownership as
The Libertine
— no word yet on what changes are on the way, but it looks like the exterior has already been
repainted
.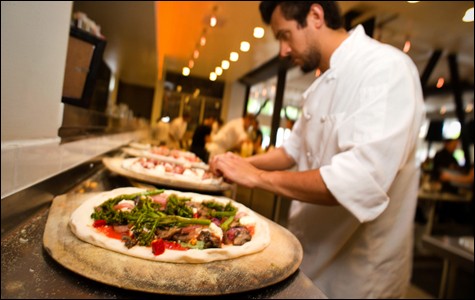 3)
Build Pizzeria
, downtown Berkeley's shiny and well-appointed build-your-own-pizza spot, has closed, apparently for renovations, but
Berkeleyside Nosh
wonders whether the restaurant might be shuttered for good. There are some signs that point in that direction: The restaurant appears to have gone dark since late March, and there have been no updates to Build's various social media accounts
since then
. As of this posting, the owners haven't responded to my queries. In the meantime, The Berkeley Underground, the dance club that the owners opened downstairs from the restaurant, appears to be unaffected. I'll post an update if there are any further developments.
Update: In an email, co-owner David Shapiro said the restaurant is bringing in new investors and will eventually reopen — "better than ever" — though the details are still being worked out.

4) A new coffee shop and breakfast-and-lunch spot called Basic Cafe (5000 Adeline St., Emeryville) is now open on the
suddenly booming
Emeryville-North Oakland border,
The E'Ville Eye
reports. The menus tend toward American comfort food — buttermilk pancakes, truffled mac 'n' cheese, and a version of a club sandwich. There's also a small affiliated organic produce market called Baseline Market next door, and co-owner Cara LaFrance tells me the cafe side will likely add dinner service sometime in the coming month.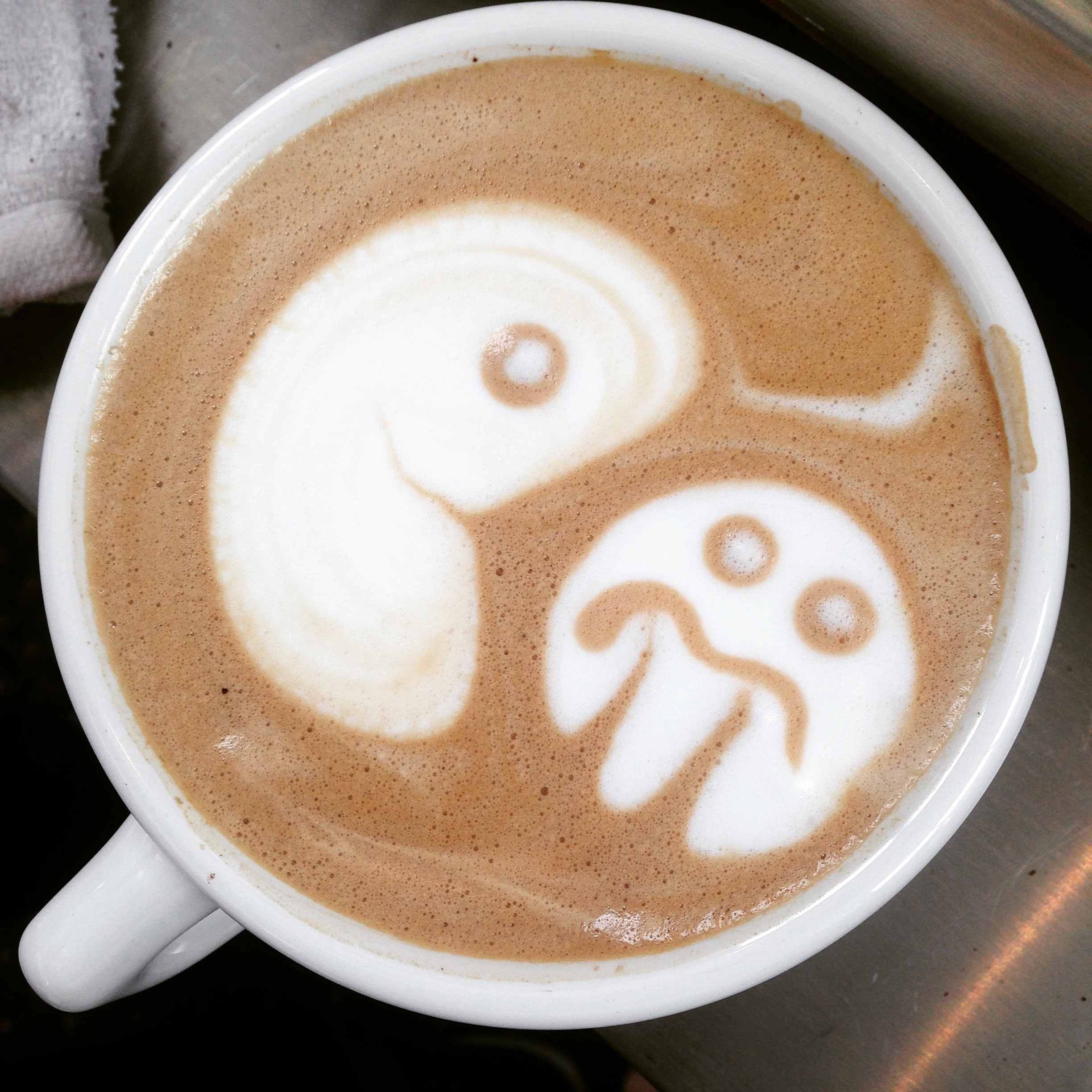 5) Also in Emeryville: The North Carolina-based coffee roaster
Counter Culture Coffee
will open its new Emeryville roastery and training center (which provides training for the company's wholesale clients) at 1329 64th St. on Thursday, April 23. If you're interested in taking a tour, the roastery is hosting an
open house
this Saturday to celebrate the grand opening, and will hold public coffee tastings at 10 a.m. every Friday.
6) The Barrel Room (5330 College Ave., Oakland), a Rockridge wine bar that rotates all of its food and wine offerings every couple of months to focus on a specific geographic theme, recently shifted to a
Latin American focus
, a
Chowhound poster reports
. I loved the classic French menu when I
reviewed
the wine bar a couple of months ago; the latest iteration seems like it might be worth a visit if you're interested in trying some interesting Mexican and Argentinian wines.
7) Over in Fruitvale,
The Half Orange
(3340 E. 12th St. #11) is hosting its first cask beer event on Sunday, April 26. In an email, owner Jay Porter explains that cask-conditioned beer, aka "real ale," is carbonated with secondary fermentation in the cask from which it is served, yielding a very smooth, creamy final product. On Sunday, a cask of Magnolia's Proving Grounds IPA will be served from noon until it runs out.
8) Meanwhile, in Jack London Square, the waterfront Italian restaurant
Lungomare
(1 Broadway, Oakland) will host a four-course wine dinner on Wednesday, April 29, featuring wine pairings courtesy of nearby
Urban Legend Cellars
. See more details about the $65 dinner
here
.
9) Finally, ICYMI, check out What the Fork's coverage of
Oakland Veg Week
and the
aftermath of some recent controversy
involving the late-night pizza spot Hi-Life.
Got tips or suggestions? Email me at Luke (dot) Tsai (at) EastBayExpress (dot) com. Otherwise, keep in touch by following me on Twitter @theluketsai, or simply by posting a comment. I'll read 'em all.