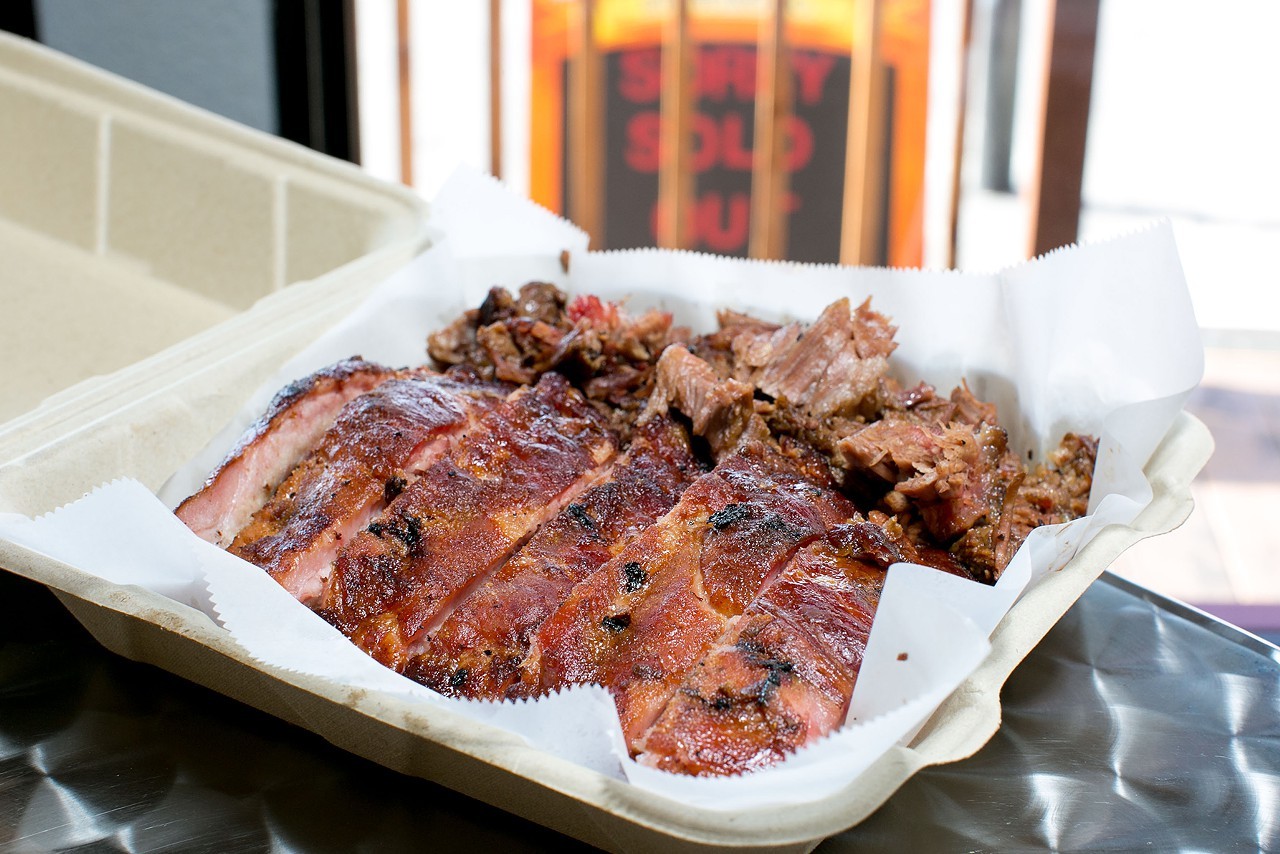 Welcome to the Mid-Week Menu, our roundup of East Bay food news.
1) For whatever reason, the East Bay just can't seem to support a good barbecue restaurant. This week's loss really smarts: North Oakland's BBQ Hut (6400 Shattuck Ave.) —
pound for pound, the finest barbecue restaurant that we had in Oakland
— has closed. RIP to some of the best baby backs I ever did eat.
[jump] It has been a rough several months for East Bay barbecue lovers, as B-Side BBQ and Perdition Smokehouse also both shuttered in 2015. When reached by phone, owner Earl "Lucky" Moffett said BBQ Hut had just been bleeding money, in part due to the rising costs of meat, particularly for the brisket and baby back ribs that formed the core of his business. "I could never get ahead," Moffett said.
2) The Ike's sandwich empire continues to expand unabated.
Inside Scoop
reports that the new Ike's will open in Rockridge — in the same Safeway-anchored complex occupied by newish outlets of C.R.E.A.M. and Philz Coffee — sometime in the next three months.
3)
Casa Cubana
(59 Grand Ave.),
the Cuban restaurant
from the folks behind Izzy's Steaks & Chops, has been open for a few weeks now in the old Vo's spot in Uptown Oakland.
4) CORE Kitchen (499 14th St., Oakland) — the
all-produce fast food restaurant
I previewed last year — is now open, slinging
zucchini noodles and collard leaf-wrapped "burritos"
and at Oakland City Center.
5)
Kitchen 388
(388 Grand Ave., Oakland), which
changed owners
a few months back, now has a new chef.
Eater
reports that Ema Kye, formerly of the now-shuttered Bucci's in Emeryville, has taken over behind the stove, bringing more of a California cuisine approach to replace the Mexican-inspired dishes the restaurant had been serving. For now, the restaurant will be open six days a week, 9 a.m.–2 p.m., for breakfast and lunch only.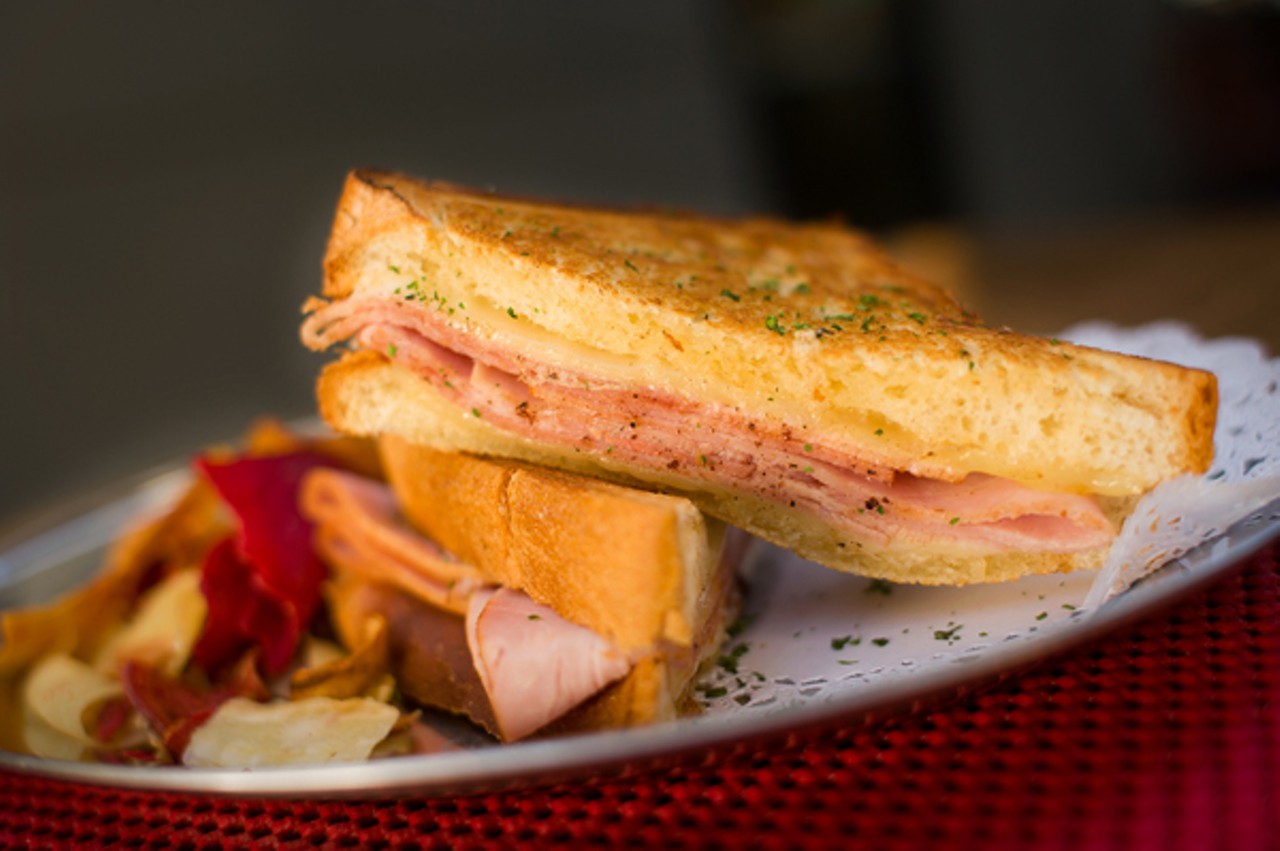 6) Berkeley's Cafe Clem (2020 Kittredge St.), La Note's more casual sister restaurant, has been closed for the past several weeks.
Berkeleyside Nosh
reports that while owner Dorothée Mitrani-Bell has decided to reopen, financial challenges have prompted her to slash the restaurant's hours and eliminate higher-cost menu items.
7) When Berkeley's Pyramid Alehouse
closed suddenly last summer
, the brewpub's Walnut Creek location was spared a similar fate — but only for a few months, it turns out. The Walnut Creek Pyramid Alehouse had its last day of business on Sunday,
Inside Scoop
reports. As Inside Scoop notes, it appears that the taproom in the Oakland airport is the only Pyramid outpost left standing in the entire state of California. 
8) Also closed: the Berkeley-based wine merchant Premier Cru, which recently shuttered its retail shop and, as
Berkeleyside
reports, has filed for bankruptcy. The company currently faces millions of dollars in lawsuits over undelivered wine futures.
9)
Berkeleyside Nosh
reports that Babette Cafe will reopen along with the newly renovate Berkeley Museum and Pacific Film Archive.
10) Finally, ICYMI, LocoL announces a
surprising new location
in Uptown Oakland, and I give my picks for the
best deals of Oakland Restaurant Week
.

Got tips or suggestions? Email me at Luke (dot) Tsai (at) EastBayExpress (dot) com. Otherwise, keep in touch by following me on Twitter @theluketsai, or simply by posting a comment. I'll read 'em all.