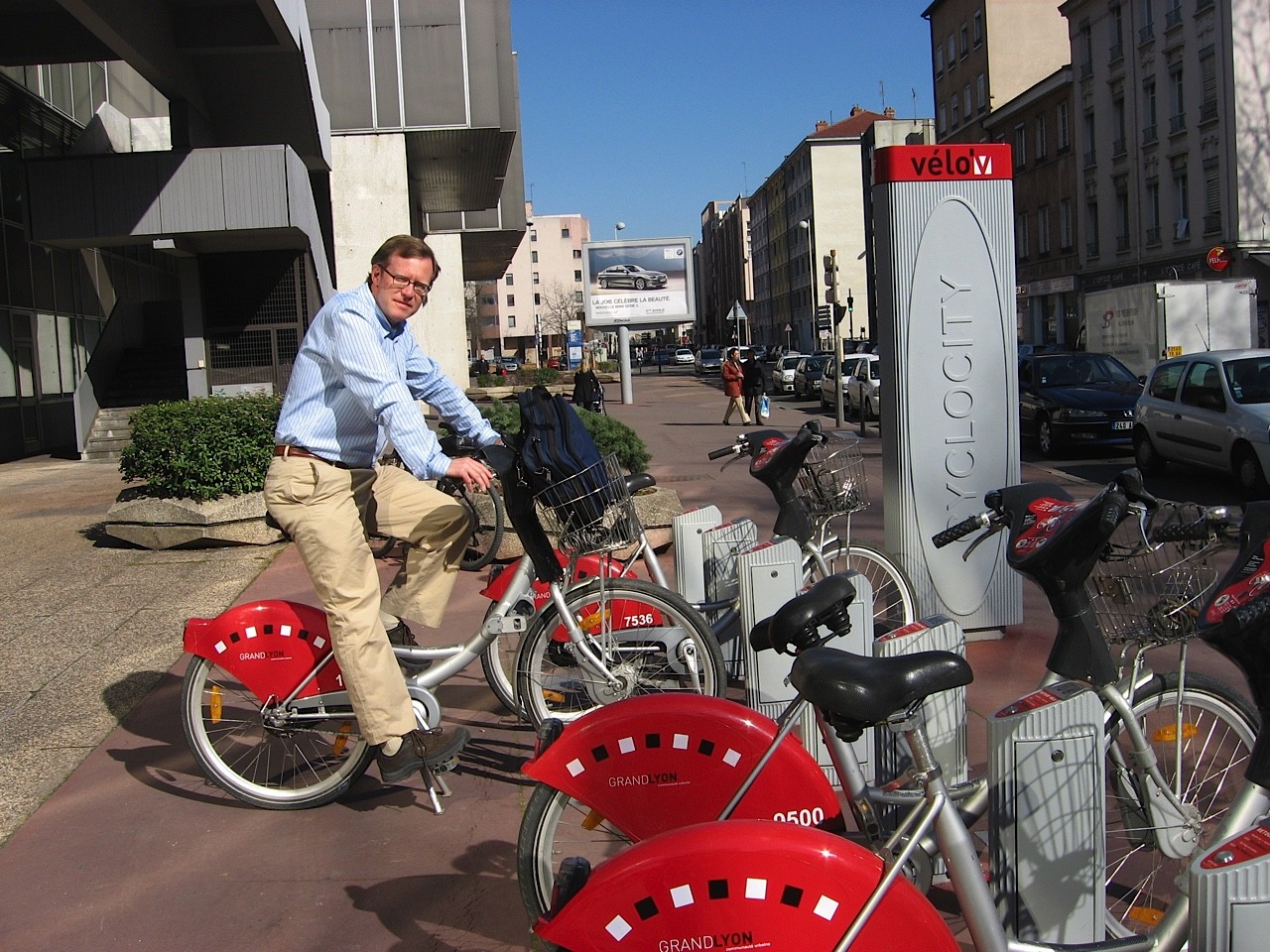 Oakland Mayor Libby Schaaf has hired the city's first-ever transportation policy director — a position that advocates hope will help the city prioritize biking, walking, and public transit in new developments and street redesigns. Matt Nichols, formerly principal transportation planner for the City of Berkeley, is starting his role today in Schaaf's administration as policy director for transportation and infrastructure. I spoke with Nichols by phone yesterday about his goals for the new position, opportunities for Oakland to rethink how it uses streets, and lessons he learned from Berkeley.
Nichols, who worked in Berkeley for thirteen years, said he was drawn to the job in part because of Schaaf's stated interest in making Oakland more walkable and bikeable — and also because the city is receiving a significant amount of new transportation money. That increase in funding comes from Measure BB, a sales tax voters
approved
in November to fund transportation projects across Alameda County. "It's an exciting time in Oakland," said Nichols, who had pushed for the passage of a similar tax measure in 2012, which
failed
by a narrow margin. "I know what this means to all the cities in Alameda County," he said, noting that municipalities often struggle to invest in transportation when there are competing interests and limited funding. "These arguments are hard in a resource-scarce environment, which is always the case in city government," he said, adding of Oakland, "I was attracted to both the challenges and the possibilities." 
[jump] Nichols said he is confident about Oakland's ability to take advantage of thew new county funds and make smart investments in transportation given that Schaaf made infrastructure and transportation planning a priority in the mayoral race last year. "For [transportation] to be front and center in the campaign was really surprising," he said. "It was a pretty amazing position." 
Transport Oakland
, a new advocacy group, endorsed Schaaf in the race in part because of her
pledge
to hire a transportation director in her administration who would report directly to her and who could help coordinate street projects.
See More:
The Women of Oakland Take Over
How Cyclists On Telegraph Mean Business
Nichols said it was critical that his position was specifically a policy-oriented one. "A lot of times transportation and infrastructure in cities doesn't have the strongest, coherent policy direction. … Basically, it's an operations and maintenance kind of game. And often cities are short on operations and maintenance funds. And we're dealing with crumbling streets and crumbling storm drains." By having a policy director, cities can approach street projects in a more comprehensive manner, he said. That means integrating planning for cyclists and pedestrians into ongoing infrastructure planning, for example.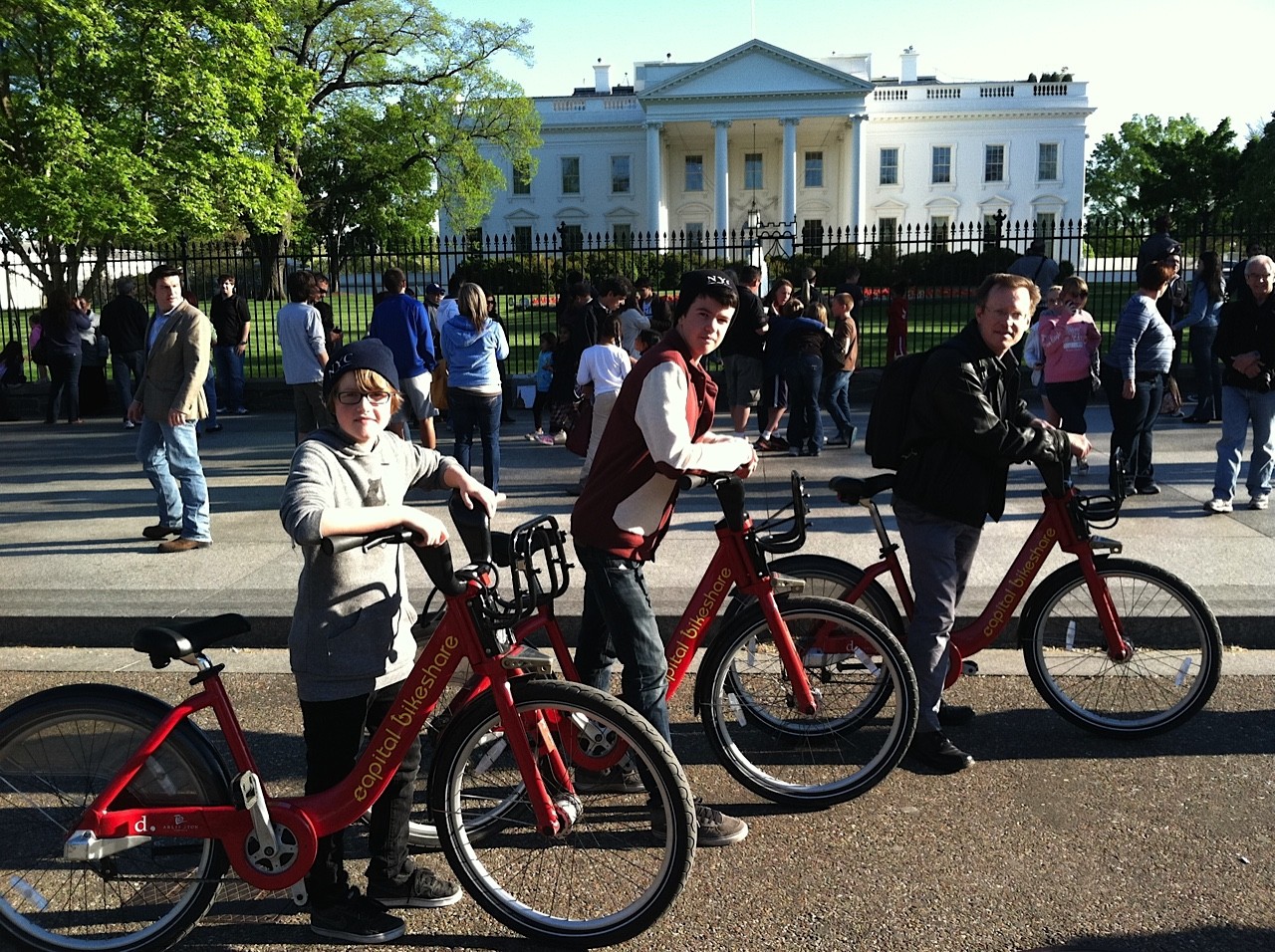 Even with Measure BB, Nichols said he and the mayor are also both interested in opportunities to secure additional funding for transportation — which could be easier with a policy director planning projects in advance and seeking targeted grants. "We think there's more money out there to raise if Oakland can prove that it can deliver with the funders." 
Nichols said he and Schaaf are also aligned in their interest in rethinking the way cities approach parking and meter revenues. As we covered in 2013, Nichols helped
Berkeley implement market-based pricing for parking
— which means meter rates are set based on demand for parking spaces. That innovative model is designed to set prices in a way that supports retail districts by ensuring that there is a consistent turnover of spots. The basic philosophy is that the cost of parking should be high enough to discourage cars from hogging spots all day, which then makes it easier for shoppers to find open spaces. The strategy comes from UCLA professor
Donald Shoup
, who was once Nichols' advisor. As a councilmember,
Schaaf introduced a pilot project in Montclair Village
 to test out market-based pricing in the business district there (setting higher prices for "high demand parking"). 
"You can actually make customers happier and merchants happier," Nichols said of this parking formula, adding, "You can reduce driving and you can make revenue that can be invested back in the community." Part of Schaaf's pilot in Montclair, for example, was that generated meter revenues could be invested into capital improvement projects in the neighborhood.
In terms of bike planning, Nichols praised the ongoing expansion of cycling lanes led by Oakland's Public Works Agency, saying that Oakland has in some ways surpassed Berkeley — with its use of green-painted lanes for bikes, for example. He also said the upcoming 
Telegraph Avenue redesign
, which will feature the city's first protected bike lane, will be transformative. Still, he said there are many more opportunities in Oakland for "road diets" — meaning the removal of car travel lanes to make room for other more sustainable uses, like bikeways or pedestrian plazas. In Berkeley, Nichols said he learned the importance of collecting data and tracking the impacts of projects — which, in controversial cases, can help counter some of the typical fears that bike and pedestrian designs will negatively impact car traffic or parking.
Nichols — who lives in South Berkeley and doesn't own a car — said that his concerns about climate change originally drove him to the transportation industry. "What pushes me is social justice and environmental justice and climate justice," he said.