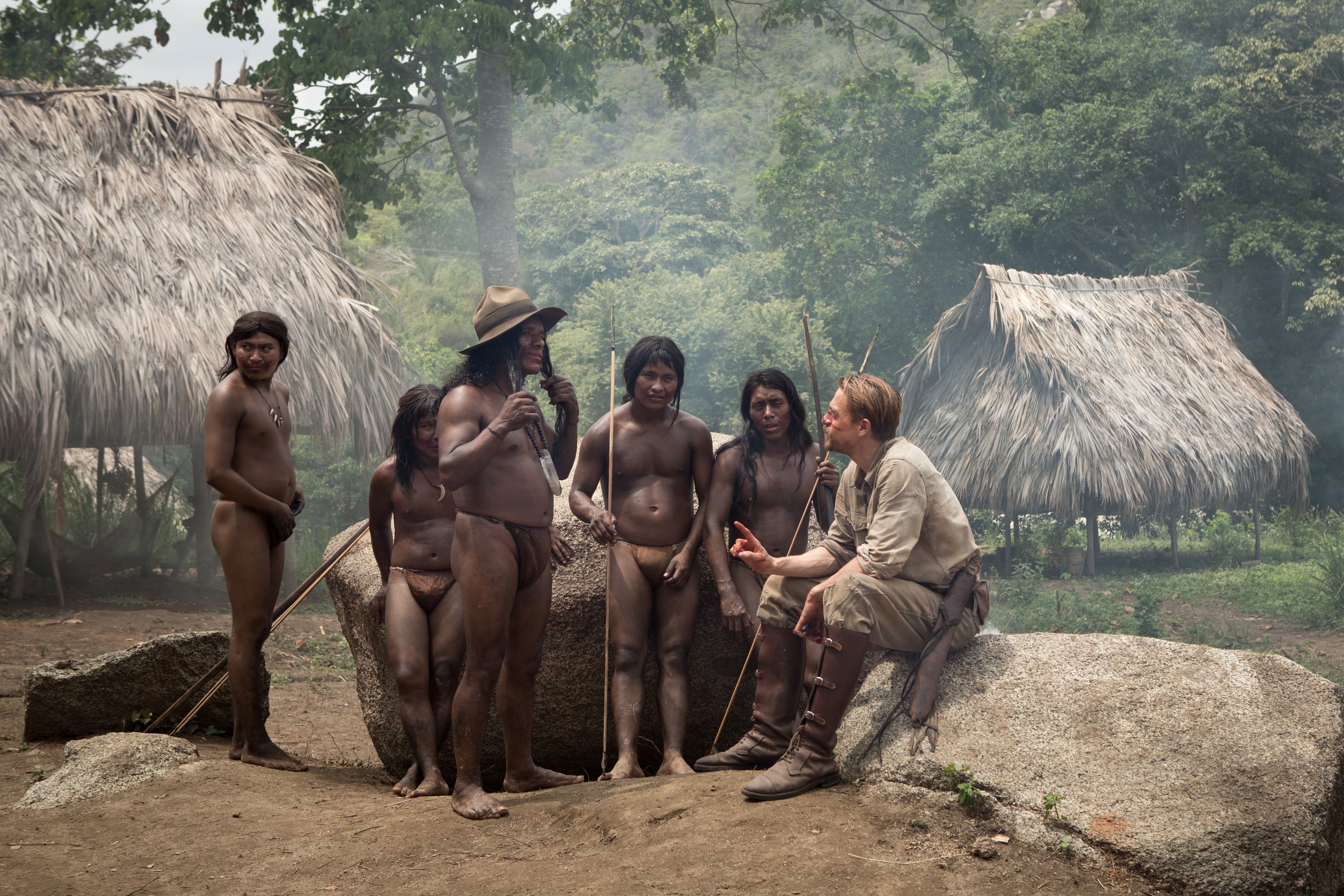 Charlie Hunnam (right) and his new friends in
The Lost City of Z
.
A critic's confession, no. 388: I've always loved "boys' adventures." Oh, I can hang in there with Ingmar Bergman or Chantal Akerman all right, but the ideal "comfort movie" is probably closer to James Gray's jungle story
The Lost City of Z
.
It begins when dashing but underrated British Army officer Percival Fawcett (character-actor-turned-leading-man Charlie Hunnam) reports to the Royal Geographical Society in 1906, and is ordered to travel halfway around the world on an expedition to map Latin America's Amazon Basin. Something about the profitable trade in that region's rubber. After bidding his faithful wife "Cheeky" (Sienna Miller) goodbye, Maj. Fawcett sets out with his hardy aide de camp Henry Costin (Robert Pattinson) and a few bearers, into the Bolivian
selva
— beset on all sides by calamities, critters, and hostile natives.
If this sounds suspiciously like one of Michael Palin and Terry Jones'
Ripping Yarns
, or any one of hundreds of kiddie-matinee "bwana" epics, it is – with one or two knowing, ironic nods by writer-director Gray (
The Immigrant
,
Two Lovers
), adapting David Grann's book. Gray's idea of comic relief is the scene in which Fawcett and company save themselves from an arrow attack by standing in a river, lustily singing "Soldiers of the Queen." Hunnam (
Crimson Peak
,
Pacific Rim
) makes a sturdy, no-nonsense Englishman – Fawcett's main goal, aside from proving his worth to his superiors, is to redeem his family name in the wake of his father's drunken dereliction. Pattinson's Costin is the emblem of trustworthiness, and Angus Macfadyen contributes a memorable turn as a cowardly big-shot businessman.
Most gratifying of all is the humanizing view of the indigenous people they meet, evidence of whose ancient civilization is a clear rebuttal to the racist jeers of Fawcett's London colleagues. Percy Fawcett is a champion against narrow-mindedness, the best kind of old boy.