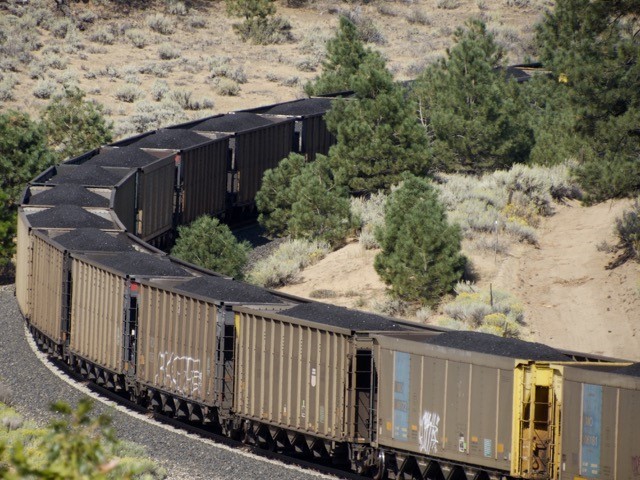 The
Los Angeles Times'
Editorial Board
chimed in yesterday on the city of Oakland's proposed coal port
. And LAT kept it real:
This is a project that would harm the local environment — and the global environment as well. If we need to wean the world from coal, why would Oakland build a dock to export it?

The Times urged Oakland's leaders to order a supplemental environmental impact report. Oakland isn't doing a supplemental EIR, however, but the city is paying a consultant to look at the coal plan and note any health and safety impacts.
There are concerns about the consultant group poised lead the health and safety study, Environmental Science Associates. Critics say ESA has too cozy a relationship with fossil-fuel companies, and that ESA will not take in to consideration the environmental impacts of the coal terminal,
as the Express' Darwin BondGraham has reported
.
The Times board was borderline incredulous that details regarding coal transport weren't included in the city's original EIR. LAT reported that "coal could end up being shipped via open-top rail cars, a practice that, without mitigation (such as spraying the load with a chemical sealant), can spread more than 600 pounds of coal dust per rail car over the course of a 400-mile trip." And the editorial called omission of this information from the original EIR "absurd."
As local and outside pressure mounts to kill the project, the City of Oakland held a public hearing last night night, where council members announced they
would likely vote next month on whether to ban coal exports from the proposed project
. 
A few council members, including Councilman Noel Gallo,
said they were ready to vote "no" now
.
Watch for more reporting on the contentious coal project by BondGraham in upcoming
Express
issues.