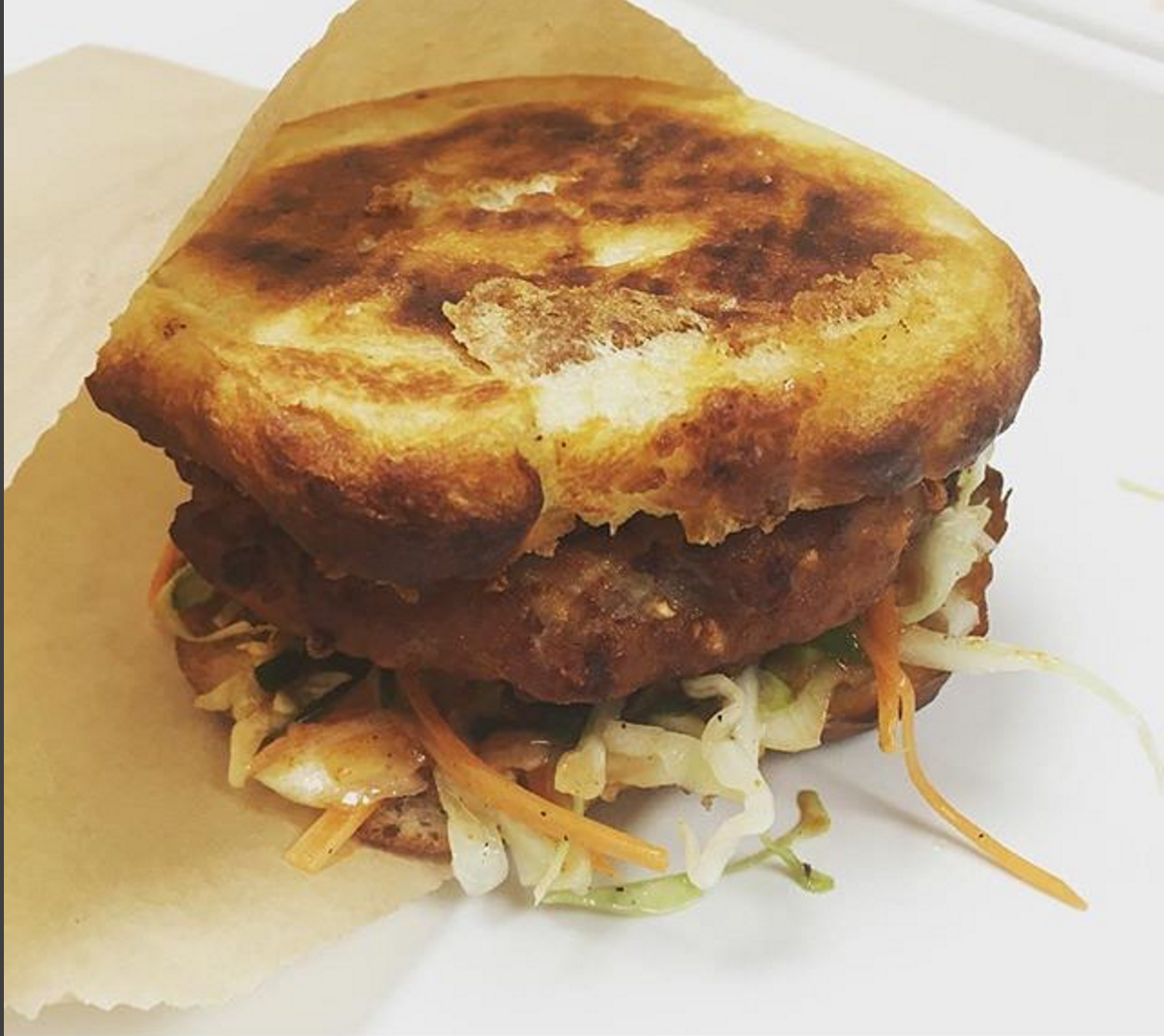 In 2014,
we brought news of LocoL
, an ambitious new fast food chain helmed by two of the most prominent chefs in California — the Bay Area's Daniel Patterson (Coi, Plum Bar, Haven) and the Los Angeles-based Korean taco pioneer Roy Choi. In announcing their project at the 2014 MAD Symposium, Patterson and Choi spoke of nothing less than revolution — of bringing healthy, affordable, and delicious fast food that would appeal to any Mickey D's customer to the low-income food deserts of the world.
See also:
Fast Food Is Going Loco'l
[jump] Given that mission, the
announcement last week
of LocoL's newest location might come as somewhat of a surprise: It's the old Plum spot at 2214 Broadway in Uptown Oakland, which
for the past year
had been folded into the more casual Plum Bar next door. It's a surprise in the sense that that particular stretch of Broadway is home to one of highest densities of popular mid-range and upscale restaurants in The Town, not to mention studio apartments that rent for $2,000-plus a month. In short, it's no one's idea of a food desert.
Perhaps anticipating that very criticism, Choi
took to Instagram
to clarify that LocoL will still debut — on January 18 — in the Watts neighborhood in Los Angeles, and that he and Patterson already have a location planned for East Oakland, in addition to a previously announced spot in San Francisco's Tenderloin district. As Choi put it, "I'm sure it'll be great fodder if the headline read, 'Daniel Patterson and Roy Choi jump ship to take care of hipsters and techies in Uptown Oakland.'"
But Choi said the other Bay Area openings have been postponed due to issues around lease agreements, construction delays, and permitting. Rather than lose momentum while those issues are sorted out, he and Patterson decided to move forward with the old Plum location, which has the advantage of being ready to open as soon as next month.
In an email, Choi said, "LocoL has many purposes. Don't pigeonhole it." In his
Instagram post
, the chef elaborated on the point: "The core mission of LocoL has never changed: upend the fast food industry and feed our brothers and sisters delicious, healthy food at affordable prices. And those brothers and sisters include you who work in the office buildings too."