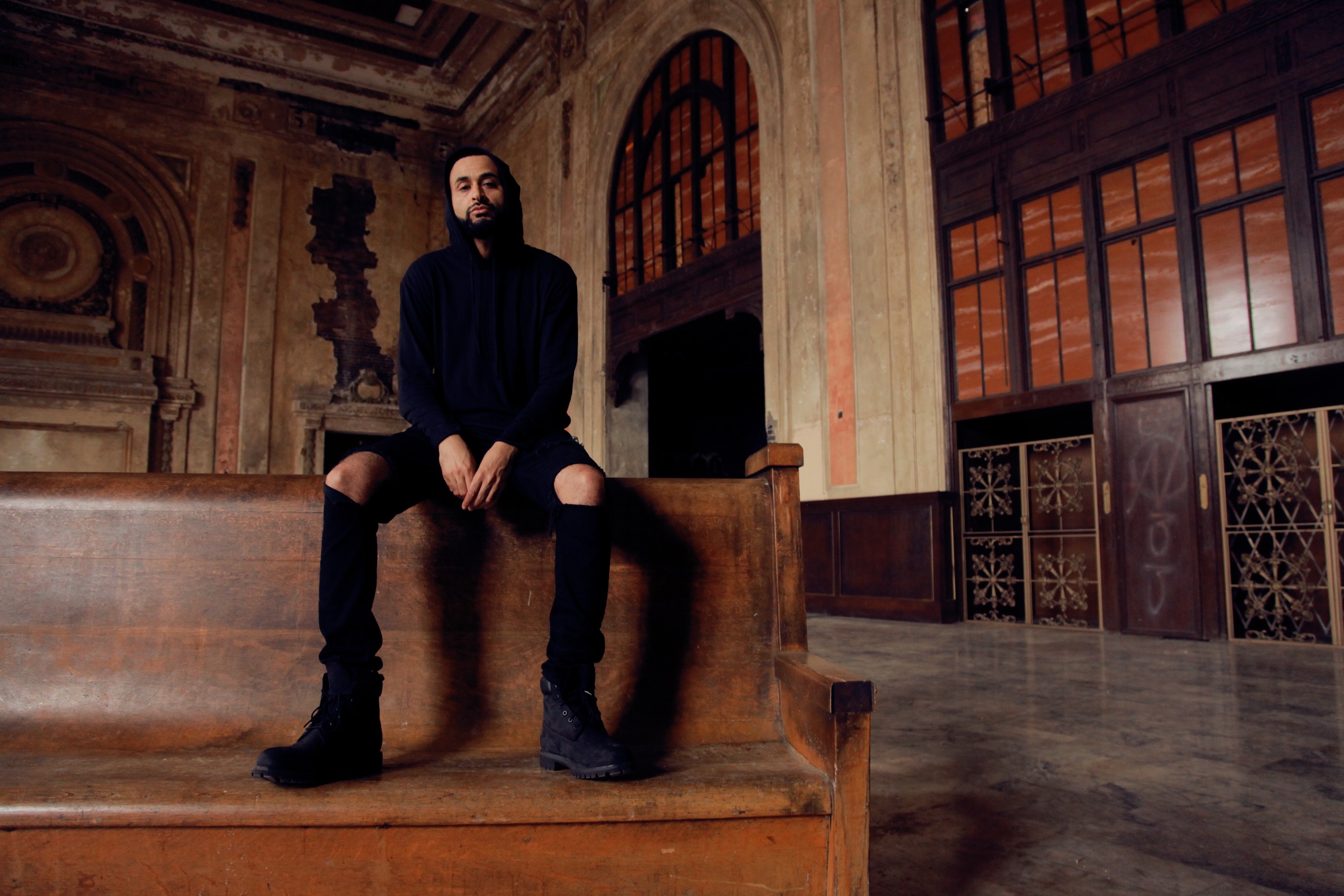 Locksmith grew up in a tight-knit family in Richmond alongside four siblings and supportive parents. It's no surprise, then, that one of the artist's foremost inspirations is his sister, who was a notable rapper in the East Bay music scene of the Nineties.
"When I was in elementary and junior high, she was rapping," Locksmith explained to the Express during a recent interview. She was opening for the likes of E-40, Blackalicious, and Digital Underground.
"At the time, I didn't want to rap. I didn't think I was going to be a rapper. I didn't think I would do music. I was just playing with my basketball, getting ready to go to high school," Locksmith confessed. "But she was, like, doing shows."
"I didn't know it, but it obviously influenced me."
Locksmith says he wanted to keep his sister's identity anonymous, hoping to not draw any unwanted attention her way. But he eventually admitted to the Express that her rap name was MC Spice — clearly, some things just run in the family.
The rapper credits his family as his "biggest influence." His parents — a Black mother from Chicago and an immigrant father from Iran — fuel his gratitude. "I considered myself to be very lucky to have both my mother and my father raise me, especially growing up in Richmond," he reflected. "There was a lot of stuff going on, and I was just able to be sheltered, in a sense."
Being sheltered sparked a way of thinking that allowed Locksmith to truly reflect on his life, surroundings, and place in this world. This is possibly why, now, he is considered by some as a conscious rapper. But Locksmith says that it's more about being a conscious person. "I mean, I guess? If you want to call it that," he said. "I just make music that I am conscious of."
He's also modest: "I make music about my life, so some of the things that I think about are the things that go on in our country, or in my personal relationships, or with my family, you know? … I am not one of those people who are just completely oblivious to what's going on in the world."
He's also recognized for this global consciousness. For example, during the 2016 BET Hip-Hop Awards' live cypher last fall, Locksmith was personally invited by Oakland's legendary radio host Sway to rap alongside Dead Prez, Oswin Bengamin, and 3D Na'Tee. "They wanted the cypher to be like a social commentary on what was going on in our country at the time," he said.
Locksmith's newest release, Olive Branch, which dropped earlier this month, focuses on the theme of reconciliation. The artist admits that he is a grown man now, and that he wishes to have a family of his own one day, and that, in his quest to achieve that, he had to reconcile a lot of things — relationships, insecurities, and just about anything holding him back from growing as an individual.
[pullquote-1]He says one of his favorite tracks on the project "No Way," is a very "light" song, but also meaningful. It is one of the tracks that he listened to over and over while making the rest of the album. "It's very true to where I'm at, and the space that I am in right now." The track is inspiring and features the lovely, Rebecca Nobel. Her soft voice compliments Locksmith's free spirited flow. The humbling track represents self-reflection and self-respect, and essentially reinforces everything that Locksmith encompasses.
"That's where the symbol of an olive branch [came from] — one of the definitions or one of the themes — is reconciling. Not necessarily with someone else, but even within yourself."
Thursday, April 27, 8pm, $10-$15, 18+, under 21 must buy $5 drink ticket. The New Parish, 1743 San Pablo Ave, Oakland, TheNewParish.com.