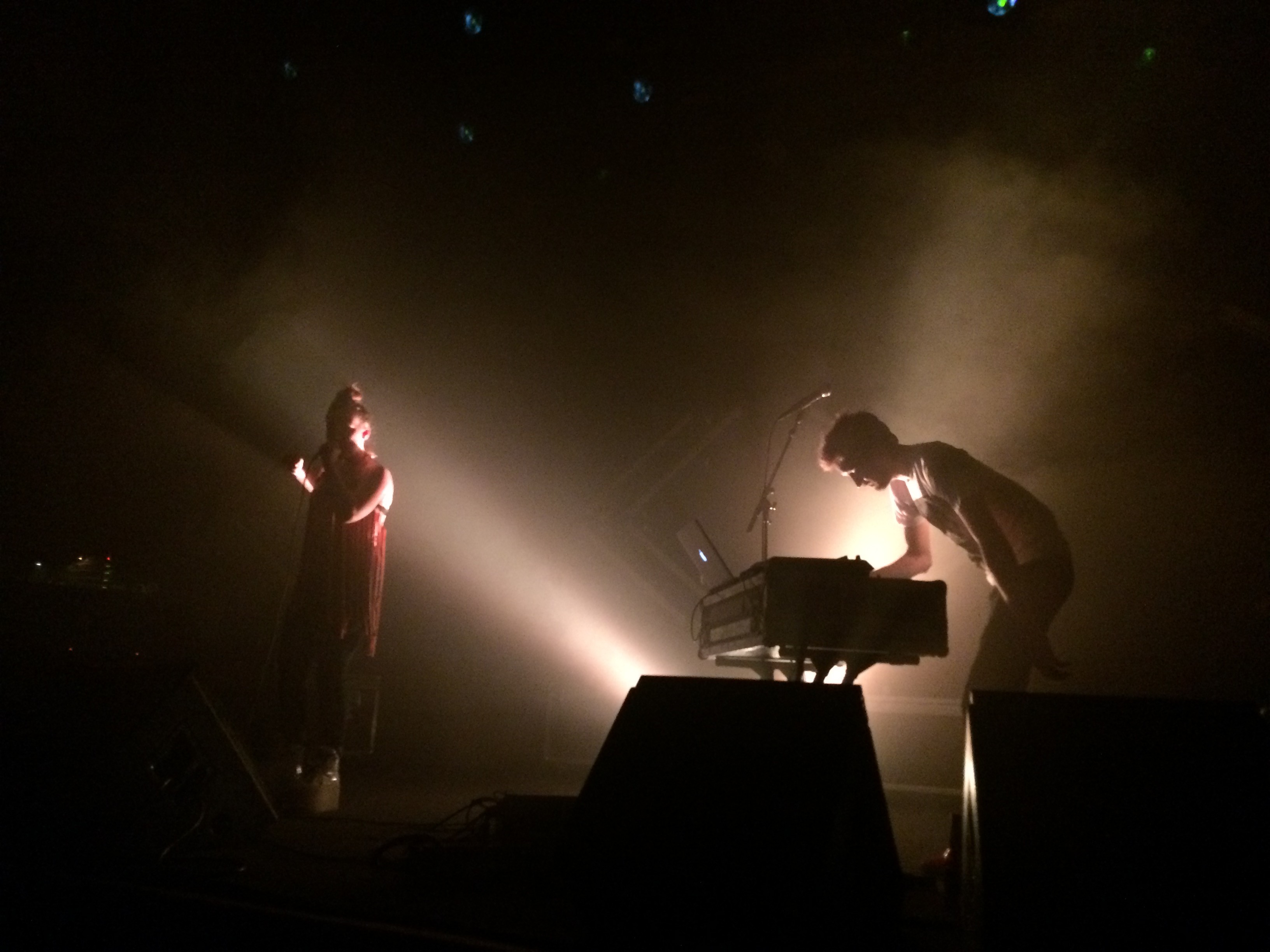 When Sylvan Esso's Amelia Meath and Nick Sanborn recorded their self-titled debut last May, they probably didn't dream of selling out the Fillmore less than a year later. You can't knock their hustle.
They've crammed a lot into a short timeframe. First, they dipped their toes into the indie-cult-hero waters by opening up for TuneYards last summer. Propelled by their infectious enthusiasm, the duo sold-out the Independent last August, clearly taking their headliner status in stride. In that time, Paste named "Hey Mami" the #1 song of 2014. Their shtick—catchy but authentic bedroom electronic, with live energy that could rival the Talking Heads—was sticking.
As a bookend to this whirlwind year, their two-show run at the Fillmore this week is more like a victory lap—one where Meath's platform kicks do plenty of stomping and strutting.
They opened with "Could I Be," a hypnotic, dreamy jam that was made even dreamier by atmospheric light. It was upbeat and soulful, but also familiar. Considering they only have ten songs in their arsenal, their limited catalog could seemingly run the risk of becoming stale.
Luckily, the duo's swagger and sense of unbridled joy onstage make any staleness almost impossible. Plus, Sanborn, the producer and beatsmith, kept things fresh, peppering in different samples—including what sounded like baby cries—on their buzz building single "Coffee." He also incorporated jammier, abstract transitions throughout the set. While the songs were tight, there was a fluidity and looseness that hadn't been present in the past, fueled by their well-honed confidence.
"Here's a new one," said Meath at one point, taking a break from her kung fu meets hip-hop dance moves. Usually that's a cue for a bathroom break, but the eager crowd was ready to hear what new tunes were in store.
The authenticity that Meath carries around stage also follows her in real-life. She's a girl who knows what's good, especially when it comes to organic vegetables.
"Man, this is a great place to live," she said. "Every time I walk into Bi-Rite I stand in front of the carrots and weep. All other carrots are fucked."
Hopefully the veggies keep the duo coming back to the Bay with new beats.