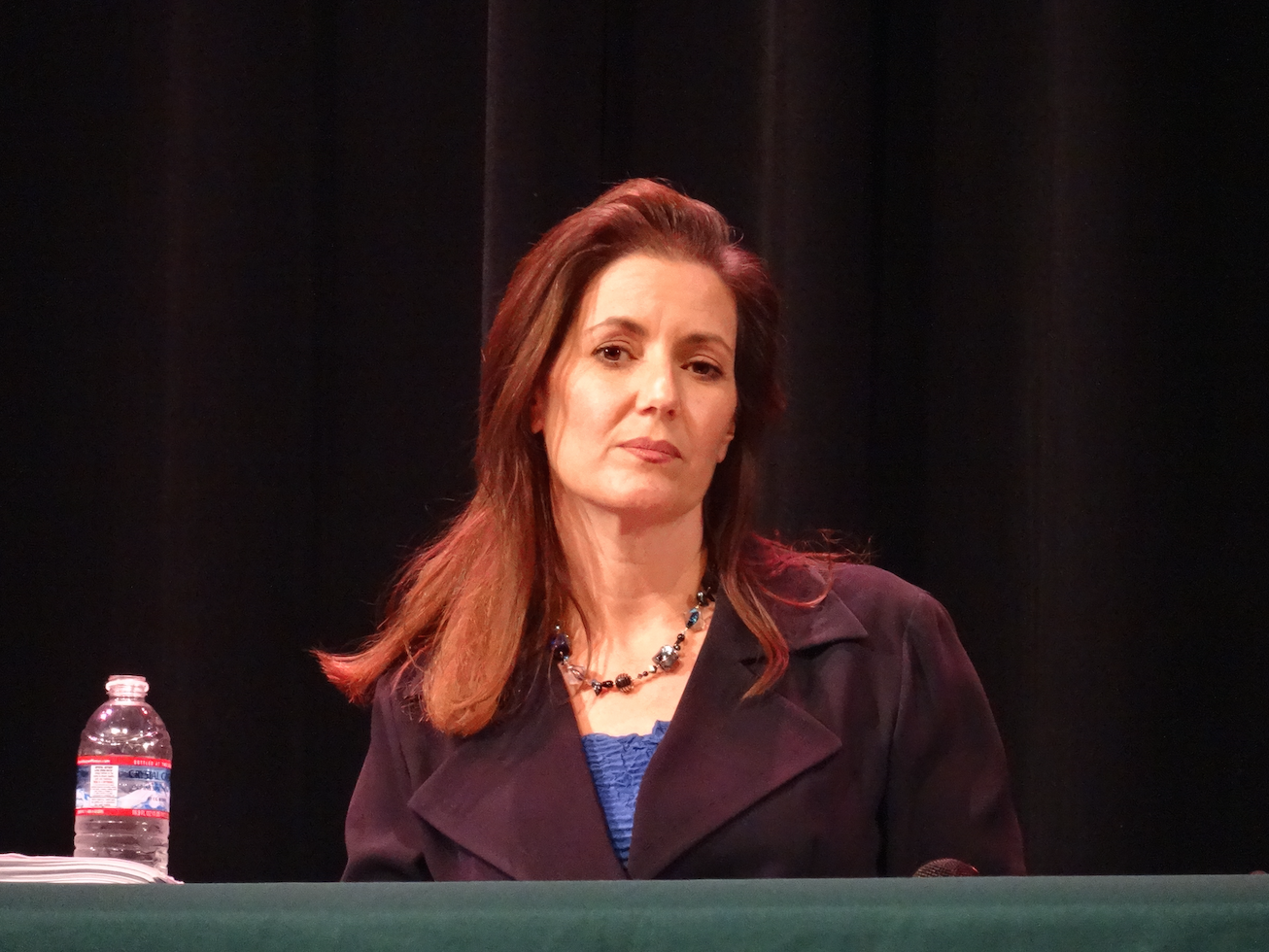 This week, the national spotlight is on Oakland Mayor Libby Schaaf and her embattled police department — and the headlines aren't favorable.
And now the
Express
has learned that Schaaf and City Administrator Sabrina Landreth have opened an investigation to identify internal whistleblowers and leaks, according to multiple city and police sources, who asked not to be identified because they fear retaliation.
The investigation started after recent news reports exposed details regarding multiple police-misconduct cases, as well as efforts by city and police officials to keep the misconduct hidden from the public.
Councilmember Rebecca Kaplan confirmed to the
Express
that she has heard there is a leak investigation. "I don't know the details, but I think all allegations should be equally investigated." Kaplan said. "I don't have problem with leaks being investigated, but my question would be, 'Are all allegations being equally investigated?'"
Word of the leak investigation has already spread beyond the city of Oakland.
"I've learned that there is an effort to research leaks in the [police] department, which I think is a ridiculous waste of time and resources," said John Burris, one of the civil rights attorneys who sued the city and put the Oakland police under federal court oversight in 2003.
"The overarching goal is to make sure that all complaints of police misconduct are thoroughly investigated. Our intention is to root out misconduct and prevent cover-ups, not to silence critics or whistleblowers," city administrator Landreth said in a statement.
Landreth's statement was released only after the
Express
contacted the city to ask about the leak investigation.
Administrator Landreth's office also declined to disclose how much money the city is spending on the investigation.
Burris said that attorneys in his office haven't taken any extra precautions after learning about the leak investigation, because he says the internal city probe lacks subpoena power. "Tapping my phone would require a court order," Burris said.
Jim Chanin, another attorney who has been involved in Oakland police-reform efforts, defended the press and criticized City Hall's whistleblower hunt. "The press is doing a real service, and investigating their sources is a violation of the spirit of the First Amendment, if not the letter. Doesn't the city have enough to do?" he said.
Sources told the
Express
that OPD internal affairs never investigated allegations that several officers committed statutory rape and trafficked sex worker Celeste Guap until after independent monitor Robert Warshaw's office received a tip about the matter.
The attorneys said they have never heard of a leak investigation in local government during their decades of legal practice.
"I'm not surprised," is how Councilmember Dan Kalb responded when the
Express
 told him about the leaks investigation. "I don't have a problem with trying to find out how certain things, which may have been confidential, got out prematurely." But Kalb added that he doesn't "believe the city should be criticizing reporters for doing what reporters do."
Attorney Dan Siegel, who ran against Schaaf for mayor in 2014, called any investigation of whistleblowers "Nixonesque."
"I think it's outrageous that, instead of trying to solve the problems in OPD, top city officials are engaging in a witch-hunt against the people who are making sure the public knows what's going on," he said.