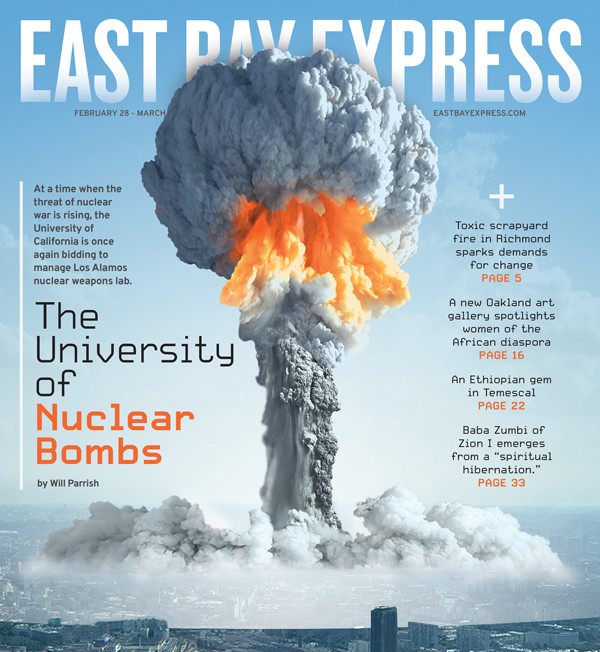 "Housing Is a Liberal Imperative," News, 2/27
When Liberals Are Conservative
I always say that there's no one more conservative than a Bay Area liberal when it comes to housing. I've come to believe that people act in their own self-interests whenever preserving their wealth is in conflict with their values. It's human nature, I suppose.
The average home in the Bay Area is 5 to 7 times higher than elsewhere in the country, so their tactics are paying off well. Soon, the entire area will be nothing but the wealthy. The rest of us will be commuting from afar or fighting each other for what little affordable housing is made available through puny government funding.
Want to see blatant hypocrisy in action? Watch a Bay Area homeowner react to the idea of building more housing near them. It's like asking them to amputate a limb. They will protest and scream that everywhere else must allow newcomers while doing everything they can to block those newcomers from coming to their neighborhoods. The thinly veiled nativism and racism is revolting.
How else can the same Bay Area activists and voters believe in unfettered immigration to California and the United States and also in strictly limiting housing construction in their cities at the same time? They vote in favor of strict housing supply because the imbalance between high demand and low supply benefits those who are already here.
David Deriso
Build It Elsewhere
In Oakland, there's no need to destroy existing neighborhoods by erecting huge apartment blocks where there have been single-family homes for a century or more. There's plenty of land that was used for manufacturing lying fallow. Creating a new high-density area makes far more sense than taking away one of the important things that makes Oakland a great place to live.
I've lived for 38 years in a neighborhood of single-family homes and small apartment buildings, with a great mix of people of many ethnicities. On one block alone, there are likely native speakers of 15 languages. While it's certainly true that many of us couldn't afford to buy our homes at today's prices, to tear down lovely old houses would be both a loss of a real neighborhood and incredibly wasteful of the labor and materials that went into building the housing stock here.
If you drive out to, say, San Leandro Street, you see many commercial buildings that are either empty or underused. They also tend to be pretty ugly (with some notable exceptions). Their location close to a BART line also makes them far more appropriate for new housing development.
Tony Marcus
"Where There's Smoke, There's Toxic Fire," News, 2/27
Thank You!
Thanks for reporting about this fire. I live in unincorporated Richmond and heard there was a fire that day, and despite a long internet search as well as monitoring local TV news, I could find out nothing about it. Despite what the fire official said, we do not all use social media. A siren warning would have helped. Also, why doesn't the city or county have some publicized website where we can go to find out real-time emergency news? Googling terms like "fire today Richmond CA" produces old, old news stories.
Susan Borowitz
We Weren't Enveloped
I live blocks from Sims Metal Management in the Santa Fe Neighborhood. My neighborhood was not "enveloped in a heavy, black cloud of toxic smoke." Just setting the record straight. Fire/smoke went straight up. We had some smoke smell, a little ash, depending on the light wind. I did shelter in place, but really there wasn't any need to do that.
Cynthia Haden
"The University of Nuclear Bombs," Feature 2/28
Protest Coming
There will be a protest against nuclear weapons at the gates of Livermore Lab at 8 a.m. on Monday, Aug. 6, 2018 — the anniversary of the bombing of Hiroshima. Daniel Ellsberg will be the keynote speaker.
Also, Tri-Valley CAREs has organized opposition to Livermore Lab and nuclear weapons more generally for more than 30 years. To learn how to become involved, check out TriValleyCares.org
Scott Yundt