Still wondering why the state legislature last week killed a proposed moratorium on fracking even though 68 percent of Californians support the idea? Perhaps it has to do with pay-to-play in Sacramento. According to an analysis by the nonpartisan, Berkeley-based Maplight.org, state senators who voted against the fracking ban legislation — SB 1132 — received, on average, fourteen times as much money from the oil industry in campaign donations during the past four years as those who voted in favor of the ban — a whopping $25,227 versus $1,772. 
[jump]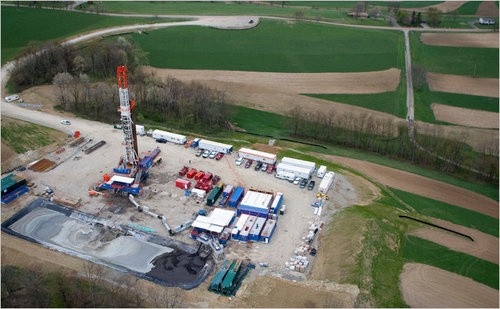 In addition, eight Democratic centrists who abstained on a vote last week on SB 1132 — thus ensuring that the bill would fail to garner the necessary "yes" votes to pass — received 4.5 times as much money as their liberal Democratic colleagues who voted "no," according to the 
Maplight.org analysis
.
SB 1132 would have enacted a ban on fracking until the state can fully analyze the environmental impacts of hydraulic fracturing, an oil-extraction method that includes shooting massive amounts of water and toxic chemicals into the earth. Fracking has been linked to groundwater and air pollution and to earthquakes.