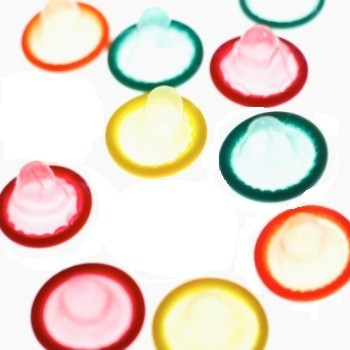 A bill currently in the California Assembly could force adult film-makers to adopt a "no glove, no love" rule, which would mandate that all adult-film actors in the state of California use condoms when engaging in vaginal or anal sex scenes and undergo HIV testing. Supporters say of the bill, AB 1576, say it will help prevent the transmission of blood borne pathogens, but critics argue that it would violate workers' privacy rights and effectively dismantle the adult-film industry in California. 
AB 1576, which was introduced by Assemblyman Isadore Hall III (D-Compton) earlier this year, would amend current labor code to also require that all adult film employees be tested for sexually transmitted diseases no more than fourteen days before filming a scene.
[jump] Several nonprofit organizations are opposing AB 1576, including the Transgender Law Center, HIV Prevention Justice Alliance, Free Speech Coalition, and the Adult Performer Advocacy Committee. Numerous petitions have sprung up online arguing that mandated HIV testing would force performers to waive their privacy rights and would be an excessive use of testing resources throughout the state. One website, ab1576.org, provides an online form to submit letters of opposition to California state senators. Another petition on Change.org currently has more than 1,300 signatures.
However, the bill has garnered the support of Michael Weinstein, president of the AIDS Healthcare Foundation.
Workers within the industry have also argued that the bill would compromise their freedom of choice. In the past, adult-film companies have self-regulated medical testing on a regular basis, and many argue that this has already been effective. Although several adult-film performers have contracted HIV— such as Derrick Burts, who was diagnosed in 2010 — industry workers have stated that there is no way to confirm that the virus was contracted onset.
Perhaps one of the biggest concerns is that AB 1576 would force the adult-film industry to leave California. Because viewers are less likely to purchase adult-films that feature actors wearing condoms, production companies may choose to relocate to other states. Additionally, the rise of pirated internet adult-films and unpermitted films has already impacted legitimate filmmakers. Two major production companies, Penthouse Entertainment and Vivid Entertainment, have already begun to produce films outside of LA and even outside of the country, the
LA Times
reported. Hall and Weinstein have both maintained that they are not attempting to target the adult-film industry, but are simply trying to help keep workers within the industry safe.
The deterioration of adult-film production in California could have major impacts. The adult-film industry, which is primarily based in the San Fernando Valley, provides a significant number of jobs and contributes millions of dollars to the California economy. In 2012, Los Angeles County passed a similar measure that required the use of condoms in adult films produced within the county. According to FilmL.A., the nonprofit that issues all filming permits in the county, there was a steep decline in adult-film permits after the measure was passed.
According to the
LA Weekly
, the Senate Appropriations Committee
must approve
the bill by August 15.