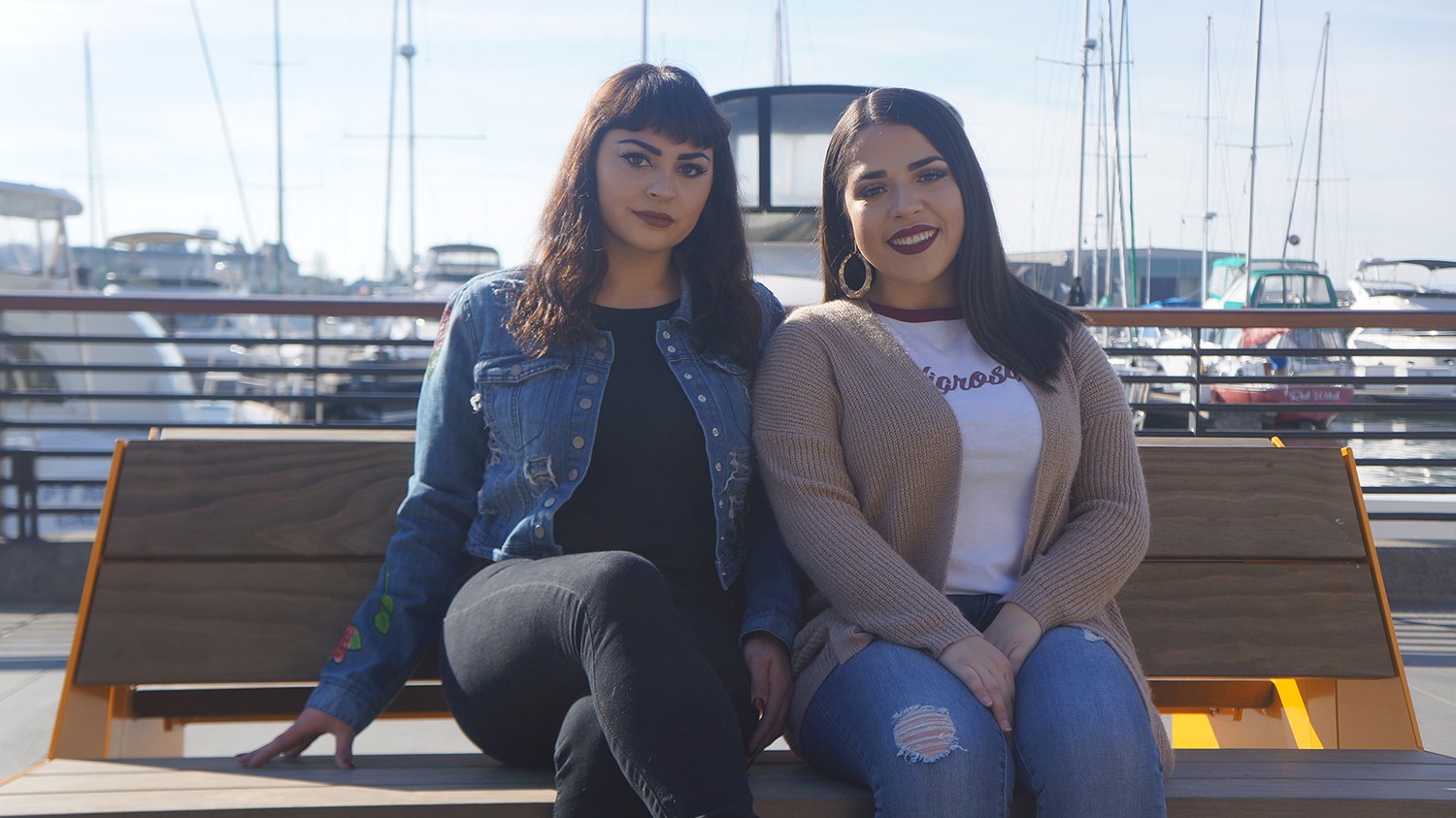 Stephanie Castañeda and Jeanette Valdez met at a Hayward coffee shop last fall, spawning a friendship and partnership as East Bay Latina entrepreneurs.
For Valdez, an East Oakland native and founder of makeup company
Labios Mios
, it was crucial to meet Castañeda, a Hayward native and creator of
Muñecas Vintage
. "I really like reaching out to other girls doing their own thing," Valdez said. "It's really important to build a connection with others trying to succeed and do something different."
Plus, they're part of a rapidly growing group in the United States.
According to a 2017 Stanford Graduate School of Business research report,
State of Latino Entrepreneurship
, Latinx people are opening businesses at a faster rate than every other demographic group combined. At the same time, they face unique struggles: Latinx folks often use personal funds to kick start their business, as they're the least likely to receive bank loans and government-backed loans. But the study also found that Latina-founded companies increased by 87 percent between 2007 and 2012, and now represent nearly half of all Latinx businesses.
Castañeda and Valdez recently launched their self-funded ventures in hopes of making a small dent in the competitive business of clothing and cosmetics. Along the way, they've also joined forces to regularly organize events benefitting important nonprofits.
About a year ago, Castañeda turned a hobby into Muñecas Vintage, an online clothing company focused on vintage and distressed denim. She not only distresses every piece of clothing she sells, but she is also in charge of the models and photoshoots that ultimately land on the website and Instagram. For Castañeda, Muñecas Vintage serves as a way to help others find quality jean jackets, shorts, and more at a reasonable price. "When I was younger, I remember looking for that [vintage] style, and it was so unaffordable," she said.
Finding the original denim takes patience. Castañeda often finds herself at thrift stores. "I love the fact that I take something that people got rid of and I bring it back to life with whatever I decide to do on it," she said, adding that she and her husband Angel Chipres, who is also an artist, work together on some of the pieces.
Collaborating with fellow entrepreneurs is a crucial part of building up her brand, she said. So she did not hesitate when Valdez first reached out to her through social media to meet and share ideas on ways to possibly join forces.
This past summer, Valdez self-funded Labios Mios, a makeup company that solely focuses on lip products. Labios Mios currently has eight lipsticks, available online and at Beast Oakland, an apparel shop in the Laurel District. The lipsticks are not only cruelty-free but locally manufactured in San Leandro. Ensuring that the lip products were made in the Bay Area was imperative for Valdez as she wanted her company to be 100 percent local.
"It's a lot of investing not only with the products but also the marketing, your logo, everything to get started," Valdez said, adding she got help from family and friends.
Valdez believes that there is a lack of Latina representation in the cosmetics world — it's one of the reasons she wanted to get this business started. "I felt like we [Latinas] do not get enough recognition in the makeup industry," she said.
When Valdez and Castañeda first met over coffee, the conversation eventually veered toward how they could help their communities, with both coming from immigrant families and having an understanding of the hardships this entails. While donating a portion of sales seemed like the easiest avenue to give funds to organizations in need, both women knew that they wanted to do more.
The first two events that they put on together took place at Don Gaspacho Paleteria & Snacks, an ice cream shop in Hayward. For the first one, they collected feminine products, which were donated to the Women's Daytime Drop-In Center, a nonprofit in Berkeley that provides support and counseling to homeless women and their children. Their second event benefited the Family Emergency Shelter Coalition, where they provided a complete Thanksgiving dinner for one of the families at the shelter. "It was tough to be at the shelter and see that," Castañeda said. "We are so blessed and don't realize that we have many people that are supportive, and others don't have that."
In December, Castañeda and Valdez held a fashion show at Movement Ink, the clothing store located in the Laurel district. The event was a collaboration with Hella Crafty, another local Latinx entrepreneur and fashion designer. The proceeds went to Building Futures, a shelter in San Leandro that helps kids who have suffered from domestic violence. They'll return to Movement Ink for their next event on Saturday, Jan. 19, which will showcase other vendors, food, and an art auction, with the proceeds going to San Diego Border Dreamers. While businesses keep any entrepreneur incredibly busy, these women selflessly commit their time and dedication to hosting these events that provide much needed support.
"We know that there are so many places that need help," Castañeda said. "Our focus is to find different causes where we can help."
Art for Freedom: Saturday, Jan. 19, noon, 3832 MacArthur Blvd., Oakland


[embed-1]