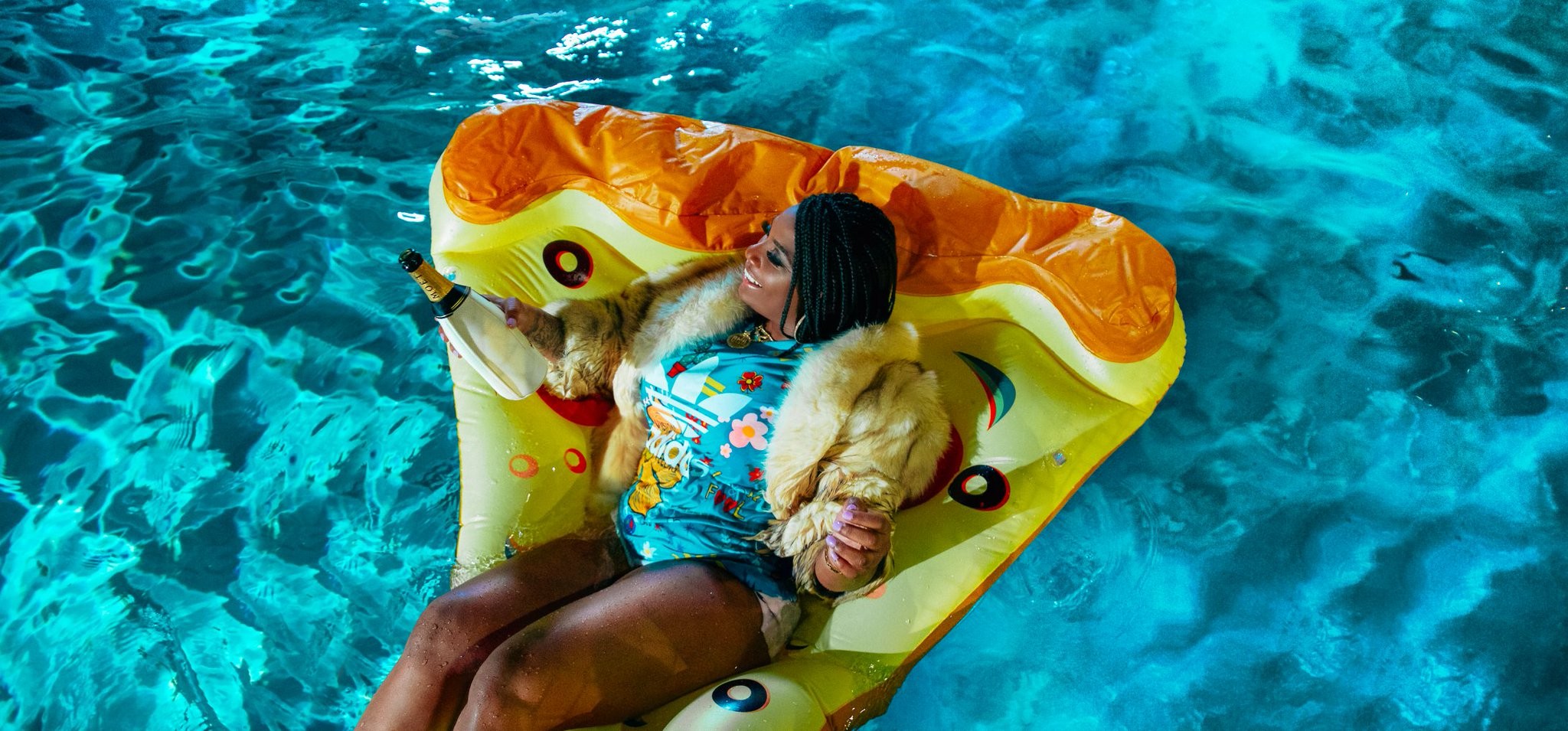 You might know
Kamaiyah
from her breakout banger, "How Does it Feel." But if you haven't already heard of the Oakland MC, you're about to. 2016 has been Kamaiyah's year. Her debut mixtape,
A Good Night in the Ghetto
, quickly rose to popular and critical acclaim, and her success in the rap game has so far landed her a feature on YG's new single "Why You Always Hatin?" alongside Drake. And at her sold-out, first headlining show at The New Parish last month, she revealed that she recently signed deal with Interscope Records.
See More:
Kamaiyah Makes Rap for the 99 Percent
[jump] In her new mini-documentary,
A Good Night In The Ghetto,
Kamaiyah opens up about the personal journey behind her whirlwind career. 
[embed-1]
The Chris Simmons-directed short film begins with the rapper taking a walk through her neighborhood in East Oakland as she reflects on the challenges and triumphs of her childhood. Despite her rapid rise to success, she stays true to her roots and still feels deeply connected to the community she came from. "I'm the girl around the way that's like the homie that made it," she said.
Friends and family add their testimonies to paint the picture of Kamaiyah's musical journey. Among the interviews throughout the documentary are stories from the rapper's inner circle, Big Money Gang (BMG). The group talks about Kamaiyah's evolution from her early days of putting up rent money for studio time to where she is now.  
One of the most moving parts of the documentary is the segment about her childhood best friend, James De'Andre Burks, to whom the documentary is dedicated. Burks, Kamaiyah's closest confidant and lifelong supporter, recently passed away from cancer. Hearing the story of their friendship is essential to understanding the experiences that have shaped Kamaiyah as an artist and as a person. The last track on her mixtape, "For My Dawg," is an emotional, honest piece also dedicated to Burks.
[embed-2]
The doc also features clips from Kamaiyah's performance at KMEL's Summer Jam, cut between cameos from Kehlani, DJ Mustard, Rae Sremmurd, YG, and more. The evening of her New Parish show is the cherry on top at the end of the documentary.
And Kamaiyah's success is just beginning. "I think 10 years from now, I'm gonna be one of the biggest female rappers in the world, if not
the biggest
," she predicted of her career's trajectory. "You just gotta believe. I believed I'd get here, so what's gon' stop me from getting there?"