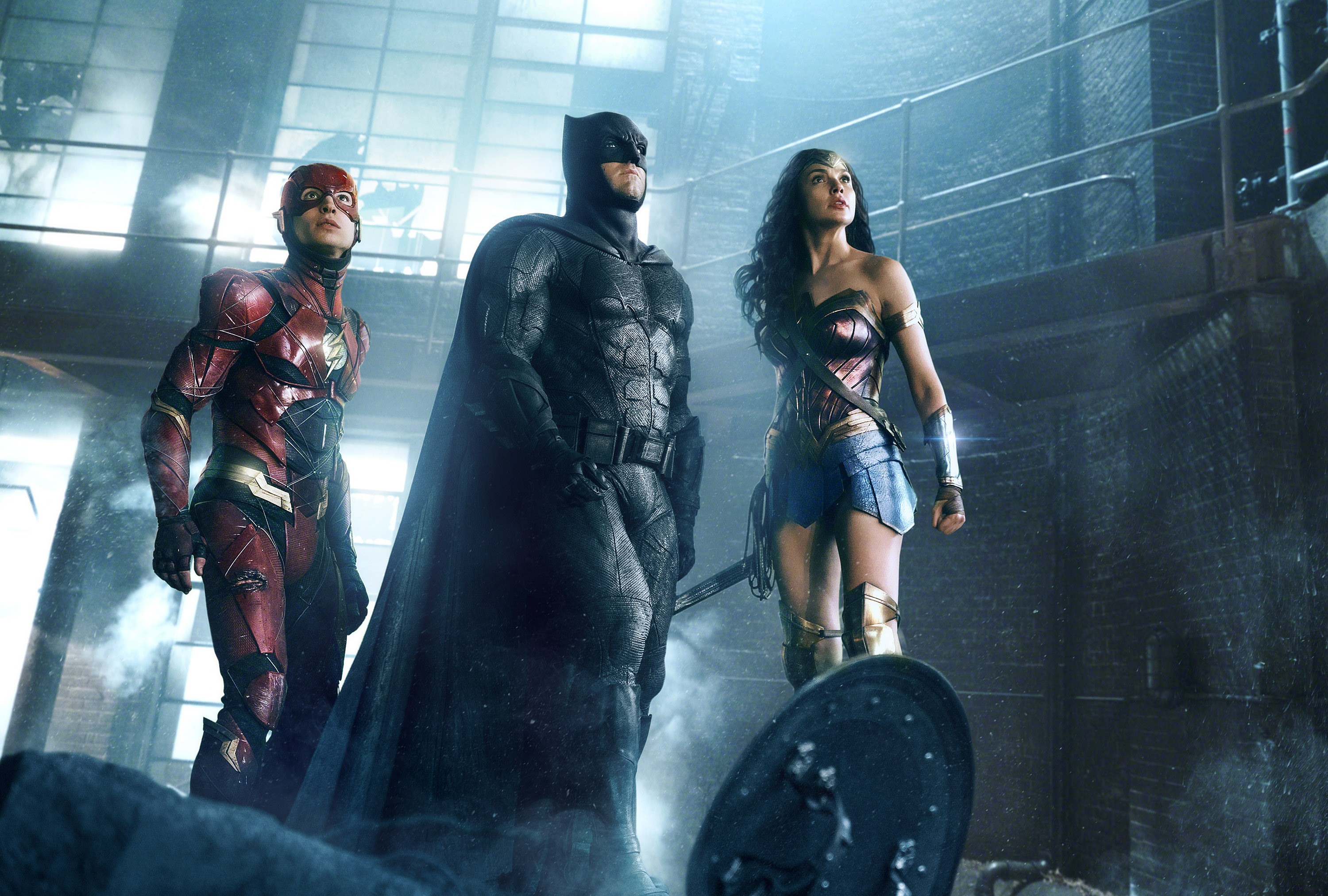 The contempt that Justice League has for its audience is open, unashamed, and matter-of-fact. It will undoubtedly rake in millions, and enthusiastic crowds — mostly teenage boys, game players, and fans of DC comic books — will understandably convince themselves that it satisfies their needs. But it's a fraud, a cheap-looking "spectacle" with very, very few redeeming facets.
One of those facets is Gal Gadot. The Israeli-born actress is in the midst of establishing herself, once and for all, as Wonder Woman, a super-duper incarnation of the ancient Greek goddess Diana. She's the looker. It's hard to tell what kind of an actress she is, but she can hold her own in the midst of the guys — Henry Cavill's stolid Superman, Ben Affleck's jowly Batman, Jason Momoa as a curiously Viking-ish Aquaman, Ray Fisher as Cyborg (Black dude got permanently shocked), and squeaky-geeky Ezra Miller as The Flash. Together, they settle the hash of a beastly invader called Steppenwolf (Ciarán Hinds, unrecognizable under the CGI). Something about magic boxes that can rule the universe — must have lots of money in them. The underwater fight between Aquaman and Steppenwolf is a pretty good metaphor for the movie industry this year.
Watching this stuff is a little like eating Spicy Sweet Chili Doritos. You know it's trash. You know it'll make you sick and clog up your guts. But you'll pay your $22.49 and go see it anyway, maybe with your friends, while munching an order of Loaded Bacon Tots or Ultimate Nachos. And you'll tell each other how much fun you had. But deep down inside you'll know you could make a better movie yourself. So, what's stopping you?
Justice League
Directed by Zack Snyder. With Ben Affleck and Gal Gadot. Now playing.