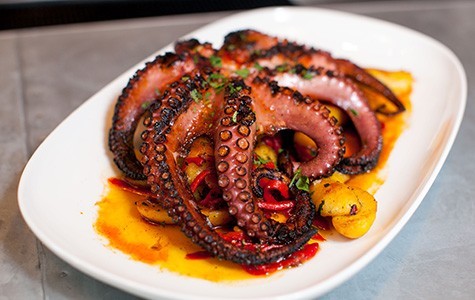 Jack's Oyster Bar and Fish House
(336 Water St., Oakland), the seafood-centric sister restaurant and next-door neighbor to Bocanova, quietly closed two weeks ago after two years of business in Jack London Square.
See also:
The World Is Your Oyster
[jump]
A sign posted on the window
reads, "It is with a tremendous amount of sadness and a tremendous amount of not wanting it to be true, that we realize our only course of action is to close Jack's permanently."
The restaurant's owners didn't respond to an email from the
Express
, but an employee who answered the phone at Bocanova confirmed that Jack's is closed and is unlikely to reopen. No word yet on the future of the waterfront space.